Throughout history, fans of gaming and hardcore porn have tried to combine the best of both worlds by creating an adult-themed video game. Yet with the exception of Tracy Jordan on 30 Rock, their efforts to create the perfect amalgamation of smut and virtual reality have largely been for naught.
But maybe our problem is that we're aiming too high. Maybe we should stop focusing on creating simulations of fantastical sexual scenarios, and design video games based on real-life sex instead. Maybe, just maybe, we don't want a game where we can receive oral sex from a three-boobed chupacabra, but one where we can order Lebanese food and make gentle yet assertive love to ourselves before falling asleep to James Blake on Spotify.
This is the reasoning behind Sleepy Time, a new browser-based video game that lets players listen to moody indie rock while they masturbate an avatar to sleep.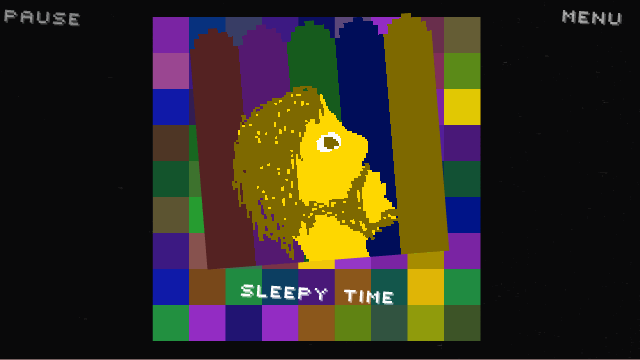 Via Sleepy Time
Created by Turkish brothers Tarik and Talha Kaya, Sleepy Time is basically an NSFW version of Guitar Hero, except instead of mastering a multi-note combo on KISS's "Strutter," you're using your keyboard to make a depressed dude stroke his penis until he falls asleep as a Middle Eastern dude warbles about his struggles with generalized anxiety disorder.
After you master—pun intended—the game's first level, Sleepy Time throws more dudes into the mix. By the end of the game, you're controlling five guys as they sing about their crippling depression and masturbate in unison, until the song ends and they fall asleep.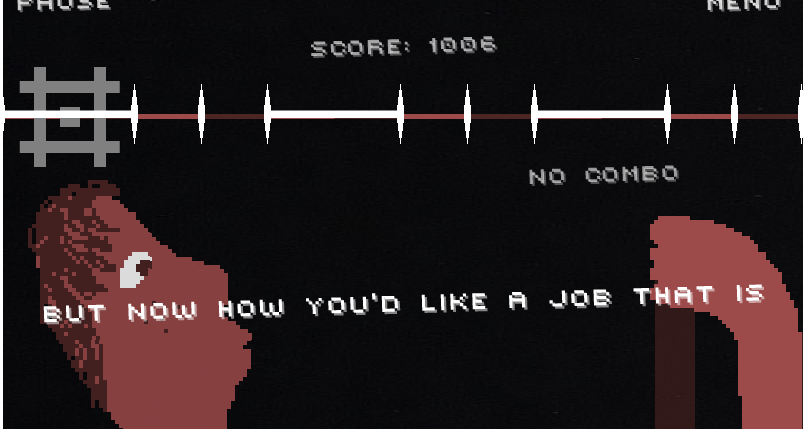 If this sounds incredibly weird and boring to you, you're not exactly wrong: listening to someone warble about their crippling depression as you manually manipulate a giant penis with your space bar feels bizarre, to say the least, and the novelty of the game does start to wear off a bit after the first level.
But the purpose of Sleepy Time is not to be arousing, or even fun: it's to take an experience that most of us have had in isolation, and rendering it universal, even communal. By the time the player reaches the last level, he's controlling a chorus of lonely masturbators, all raising their voices and pumping their fists as one to reach a shared goal: sleep.
The effect of seeing a bunch of cartoon dudes masturbate to plaintive indie rock is definitely depressing. But given how hyper-sexualized and testosterone-fueled the gaming world is, seeing an orgasm depicted as something that's sought out not for pleasure, but as a lonely, desperate means to an end, is actually pretty original. So maybe Sleepy Time isn't the porno video game we deserve, but it might be the one we need.
H/T Kotaku Australia | Photo by tobyotter/Flickr (CC BY 2.0)