A single mom posted videos on TikTok in an attempt to connect with her child's biological father—but she was trolled instead, as many viewers left comments poking fun at her plight.
In a TikTok slideshow posted on November 6, Brooke McGuire (@brookemcguire43) says that she got pregnant last year by a man she met on Bumble named Ceru. She describes him—dark haired, tattooed, "has one dimple"—and says they haven't had any contact since they met.
"I'm searching for him to let him know that he has a daughter," McGuire wrote on one of the images' overlay text. "Please like, share, or comment so that he or someone who knows of him will see this."
McGuire's slideshow had almost 10 million views on Thursday, and the other five videos she has posted about the situation all have over 350,000 views.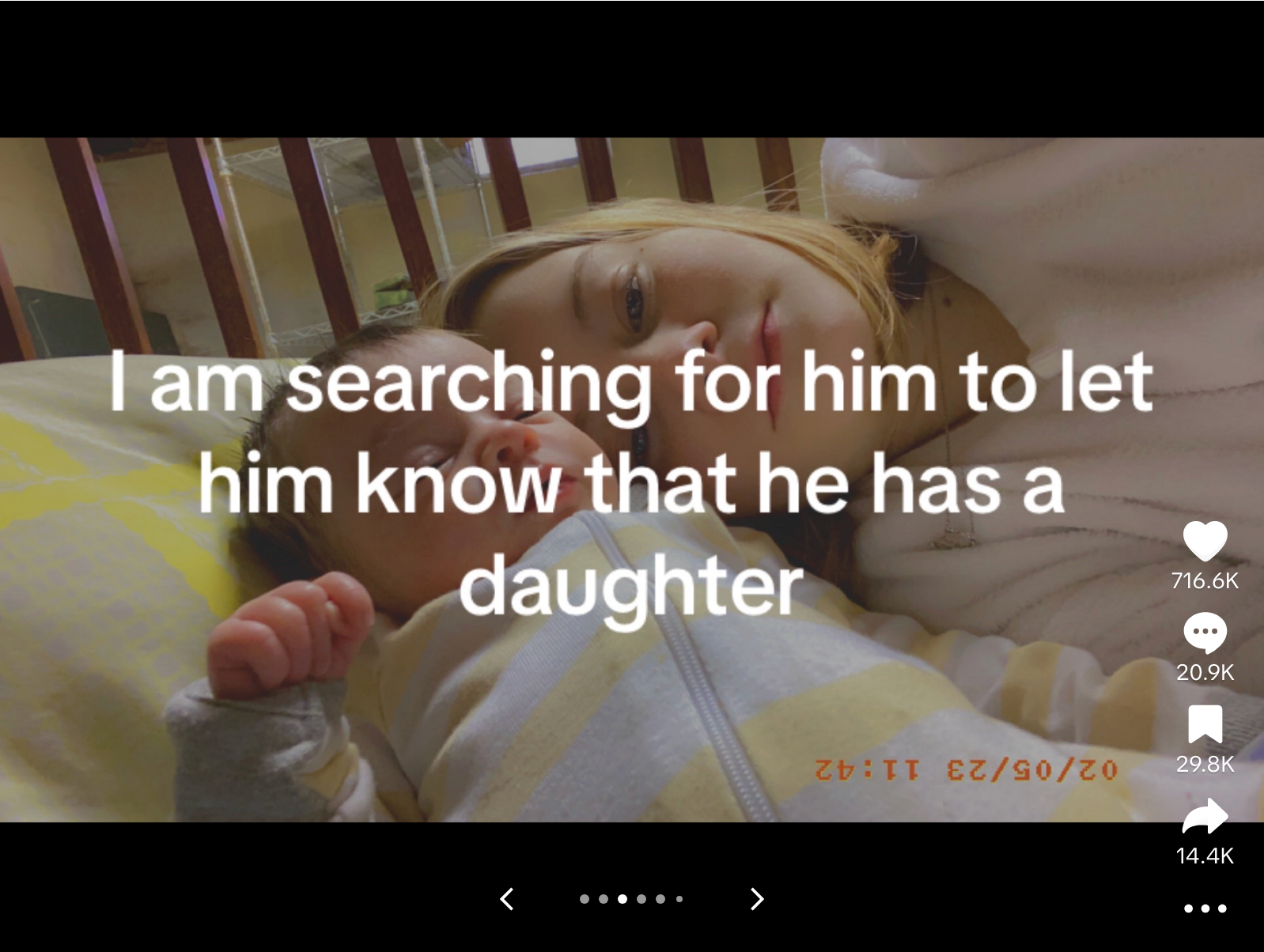 But increased visibility online always brings the opportunity for trolling. In addition to comments suggesting McGuire do DNA testing and other single mothers identifying with McGuire's situation, some viewers pretended that they knew Ceru, the purported father of McGuire's child.
"That's my friend," one commenter wrote. "His name is Ceru Later."
"You almost described my boy Ceru to a tee," another said. "But he got two dimples though sorry."
"Im pregnant with Ceru baby too," a commenter added.
Others pretended that they knew Ceru and that he was dead.
"My boy Ceru left behind a beautiful angel," a commenter wrote. "He's watching from above."
"You will be forever missed Ceru," another wrote.
"Man.. does time fly.." a commenter said. "2 months now without my boy Ceru."
In a follow up video, McGuire gave some context about why she wasn't able to contact Ceru and had no choice but to reach out to him publicly via TikTok. She says she initially met Ceru in order to see if they would be good roommates, and didn't think she'd get pregnant after having sex with him—and, she blocked his number and Snapchat account, and deleted her Bumble account.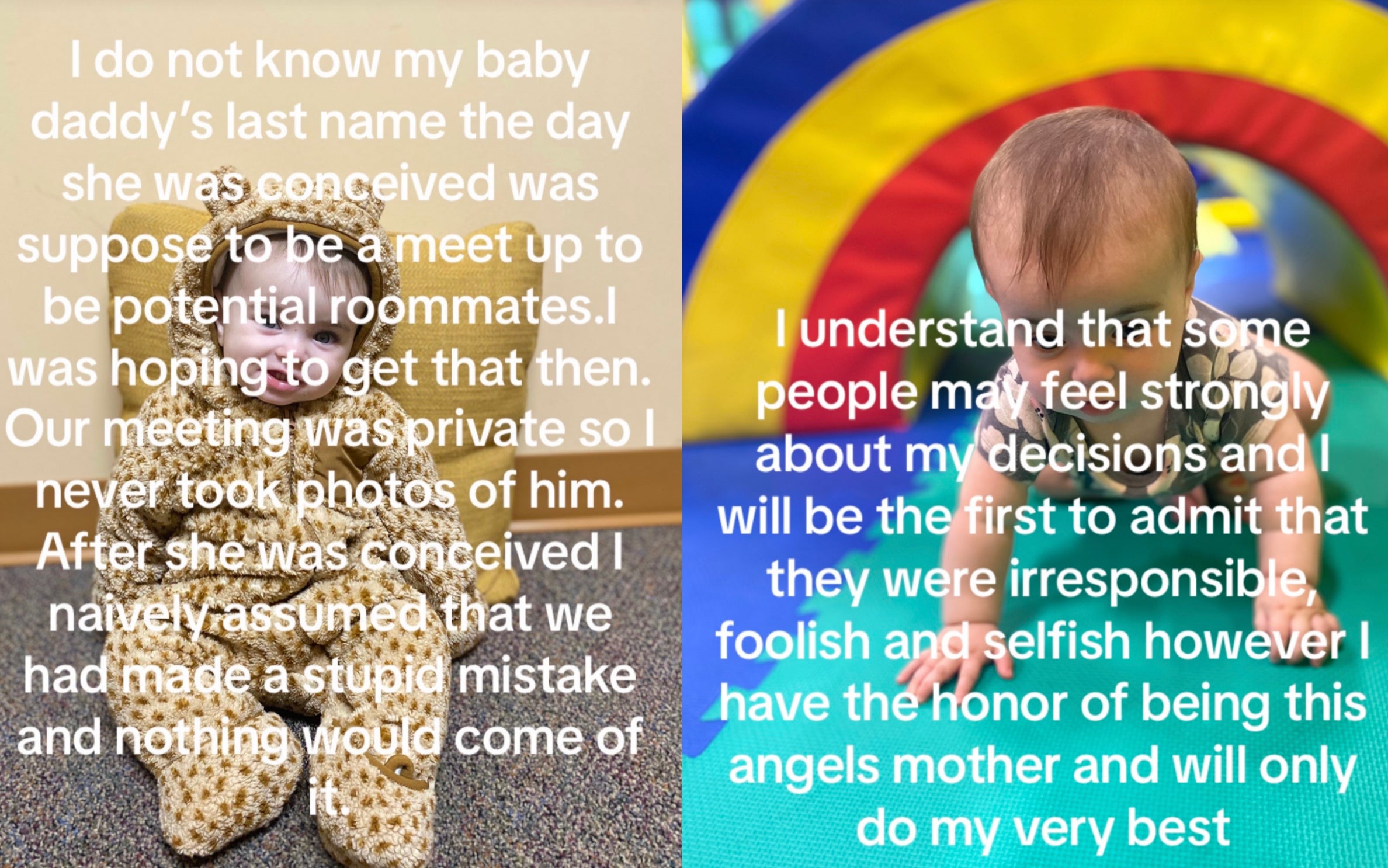 "I understand that some people may feel strongly about my decisions and I will be the first to admit that they were irresponsible," McGuire wrote in her video. "However I have the honor of being this angels mother and will only do my very best."
The Daily Dot has reached out to McGuire via TikTok comment.

We crawl the web so you don't have to.
Sign up for the Daily Dot newsletter to get the best and worst of the internet in your inbox every day.