Simply Vintage Boutique has some of the best curbside appeal in Portland, Ore. The store is ideal for window shopping, lined with cocktail dresses and evening wear from the '40s, '50s, and '60s—the sort of stuff that looks like it belongs on a Mad Men set.
Sarah Deaton-Zaayer's storefront looked much different two years ago: It was on Etsy, an online marketplace for artisan crafts and DIY fashion.  
"I felt like I was living two separate lives," Deaton-Zaayer told the Daily Dot, referring to how she split her time between work and online retail. "After five-plus years in the corporate world, I decided I wanted to try just selling vintage clothing."
With rockabilly tattoos and a classic pinup smile, Deaton-Zaayer started with her own wardrobe, modeling and selling the timeless frocks she picked up from years of bidding on eBay. In 2011, she opened StrutterinMama's Simply Vintage Boutique on Etsy,  where she's completed over 1,300 sales to date, with customers as far away as Australia to Spain.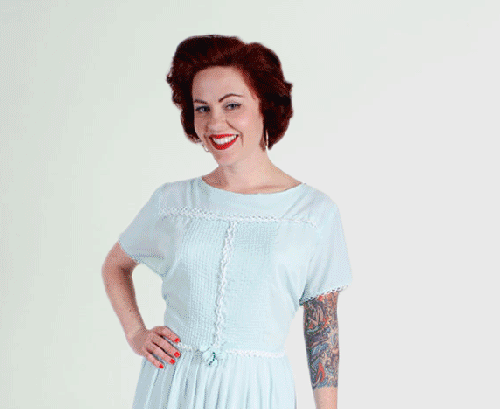 For every sale, Deaton-Zaayer was able to reinvest in her business. For every two dresses sold, she was able to buy two more. She continued to step up her operation bit by bit as it got bigger.
"I kept wanting to beat myself," she said. "When I had 50 items I wanted to next hit 75, then 150."
In April, she made the rare leap to a physical storefront, located in the hip Belmont neighborhood.  She runs it almost entirely herself, with the help of a shop girl who works a few hours a week. Her online strategy has shifted accordingly.  Etsy now serves an extension and inventory of her catalog, and she's selling some products right off of Instagram and her Facebook page.
Many retails try to establish a presence on Etsy. It's far more rare for the roles to be reversed, with an a successful online shop opening up real doors. But it makes sense that it would happen in Portland of all places. Etsy has a strong presence in the area, with a PDX team devoted to local networking between sellers. In fact, as an April Fool's joke in 2012, Etsy released a press release that claimed it had acquired the city.
"Portland has been the bedrock of our customer base for years," noted CEO Chad Dickerson.
So far, the success of her shop has exceeded her expectations, which has made finding enough inventory stressful. Deaton-Zaayer now looks everywhere for clothing, including thrift shops, garage sales, and from customers looking to sell or trade.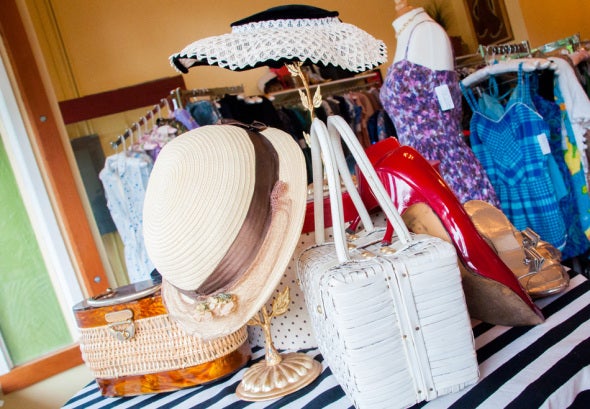 "Etsy was doing great, but I knew I was missing out on the Portland vintage scene, which is huge; it's a destination for vintage collectors," Deaton-Zaayer said.
"The funny thing is that in the beginning items that weren't selling on Etsy sold fast in the shop. Sometimes it's hard to depict an item and how great it is online, but in person people get it."
It's an easier sell. It's hard to replicate the experience of physically browsing through dresses and trying them on in real time. On Etsy, you need to put a lot into the presentation from the item description, photos, and social media marketing, just to get that initial click.
"It kind of validates me, having a retail shop because people can see it [my products] and touch it," she explained.
Deaton-Zaayer's shop may be small, but she said every piece is special. She never has any filler, and each piece has been cleaned and repaired to like-new condition.
As for what she would advise others looking to transition from online to offline retailer, Deaton-Zaayer said that in a lot of way, her strategy is the same for both: It's about her personal style and presence, and taking the time to go that extra step.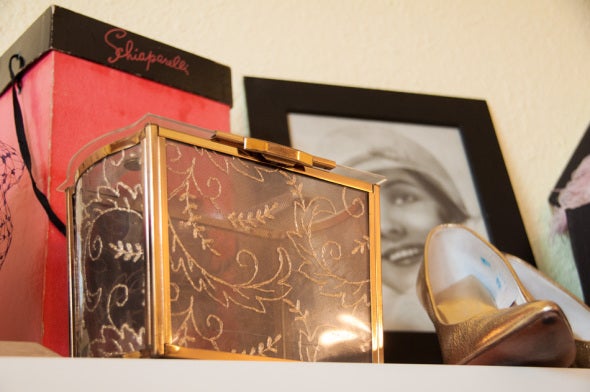 "People like coming in and knowing I'll be there and have the expertise available to help them. I help with fitting and finding the right style," she said. "I can tell people about a product's era and why that style was popular at that time.
"You need to work a million hours in a retail shop and build a loyal customer base like on Etsy. That's how you be successful."
Photos via Sarah Deaton-Zaayer, GIF by Fernando Alfonso III