Naveena Shine is a 65-year-old Seattle woman who is undertaking a very extreme mission: living on sunlight and air. It's the foundation of an experiment, Living on Light, which she began documenting on May 3, via her YouTube page. The gist: She will abstain from food, for as long as she can thrive, subsisting on light, and some water. During the summer. In the Pacific Northwest. 
On her Facebook page, several skeptics have understandably admonished Shine for such an endeavor. Many wonder if she knows photosynthesis does not work on humans. Many worry that they are watching a woman slowly die. Shine says she will stop if she does not thrive, but she will not cheat and eat.
In her most recent video, posted May 31, Shine admits "it's actually a quasi-scientific experiment. I don't think anything I do here is going to satisfy any true scientist."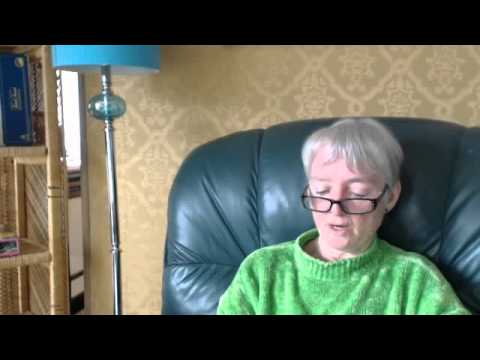 That is an understatement, of course, But Shine is sticking to her mind-over-body approach. "I occasionally get twinges of what feels like hunger," she goes on, "but it goes away pretty quickly." 
In some of her writings, Shine cites Jasmuheen, an advocate of Breatharianism. It employs the same approach as Living on Light, and maintains that, with the right spiritual mindset, you can live on Pranic light and "cosmic micro-food." To date, four deaths have been connected to the practices of Jasmuheen, who is actually an Australian woman named Ellen Greve. She has never been charged in their deaths. She did blog about it, though. 
According to Shine, Jasmuheen says there are 40,000 people around the world "living on light." But how to prove it? YouTube, naturally. Shine is also livestreaming from her home, so people can check in.  She has lost roughly 17 pounds since beginning the experiment, and does measurements every day to make sure she's not losing too much weight. In her videos, she admits to having trouble sleeping and getting up too quickly. 
If she continues to thrive, Shine intends to continue the fast for roughly four to six months, and she invites both believers and skeptics to take part in the conversation. That's another reason she chose the Internet approach: to lift the curtain on what she is doing, and possibly start a dialogue. This being the Internet, she's had more skeptics than believers, which she seems OK with. 
In the May 3 video, she suggests we can transcend our physical bodies and possibly use what we've been given, a "pure energy source called light," to circumvent our dependency on "carbon-based food." 
"It's not just about not eating," she says. "Living on light rides on an upward movement of consciousness." 
Photo via Flickr