Seattle Seahawks fans on Reddit have gathered to raise money—for a fan of their NFC West division rivals, the San Francisco 49ers.
The story began over the summer when it was announced that bricks in a certain walkway of the 49ers' new stadium could be purchased and personalized by fans. Members of r/seahawks decided to band together and raise money to make their own contribution to the project, injecting some permanent Seahawks love into the 49ers' home turf.
Redditors easily met the $195 asking price for a brick and three lines of text—the content of which has yet to be revealed. Instead of stopping there, however, the money kept rolling in. By the end of their July campaign on Crowdtilt, they'd raised $1,300.
With enough money to afford at least three additional bricks, r/seahawks member whoopingchow, who spearheaded the project, decided to instead donate it to the Bryan Stow Fund. The charity was set up to cover the medical expenses of San Francisco sports fan Bryan Stow, who was severely beaten in Los Angeles after a Dodgers-Giants baseball game in 2011.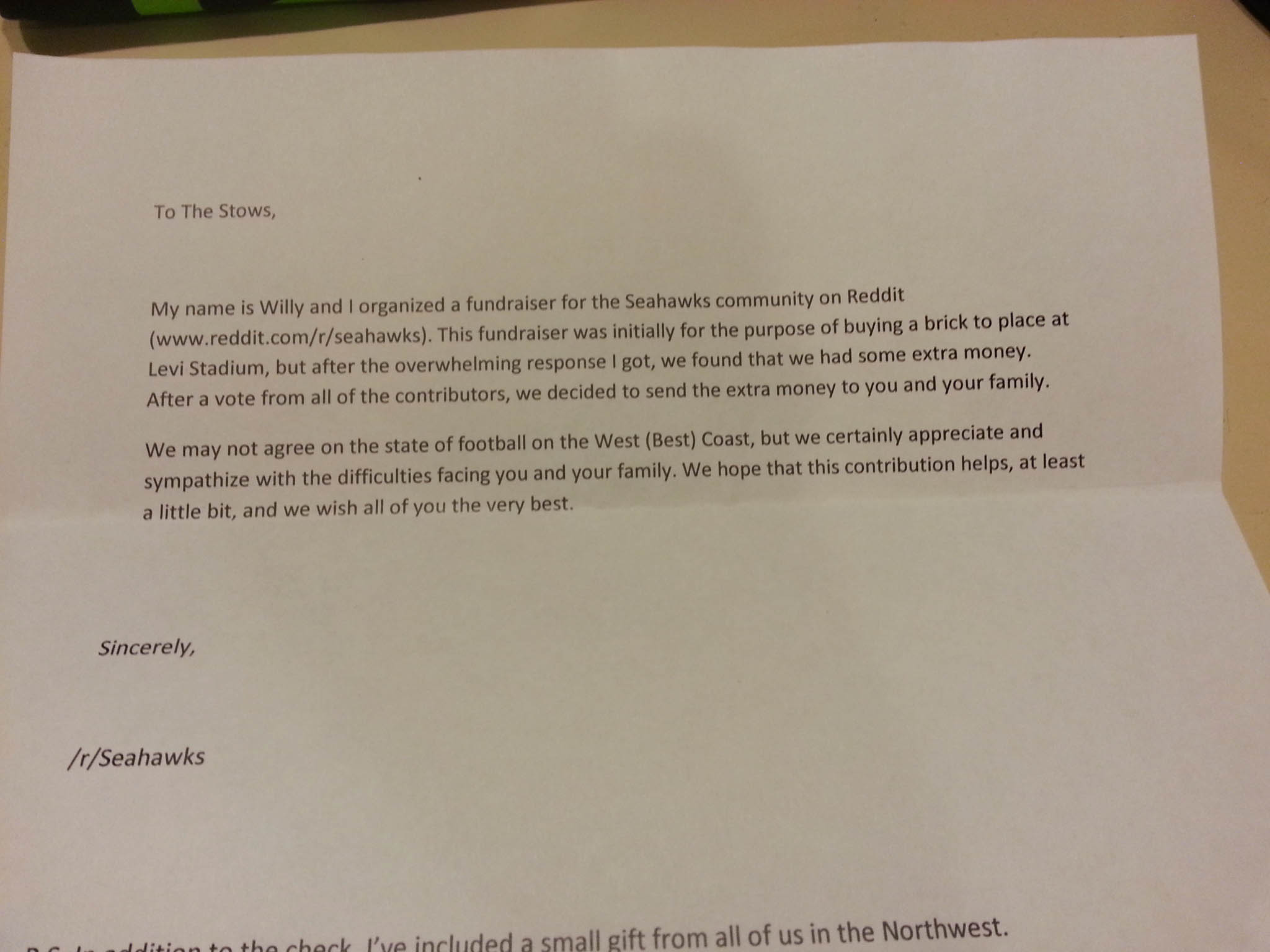 Photo via whoopingchow/Imgur
"Almost 60 cents of every dollar contributed is going to Bryan Stow and his family, which I think is fantastic. They should get this package sometime next week. Thanks to everyone for your support!" whoopingchow wrote in a comment.
Of course, to show where their true allegiance lies, Stow's family also received something else.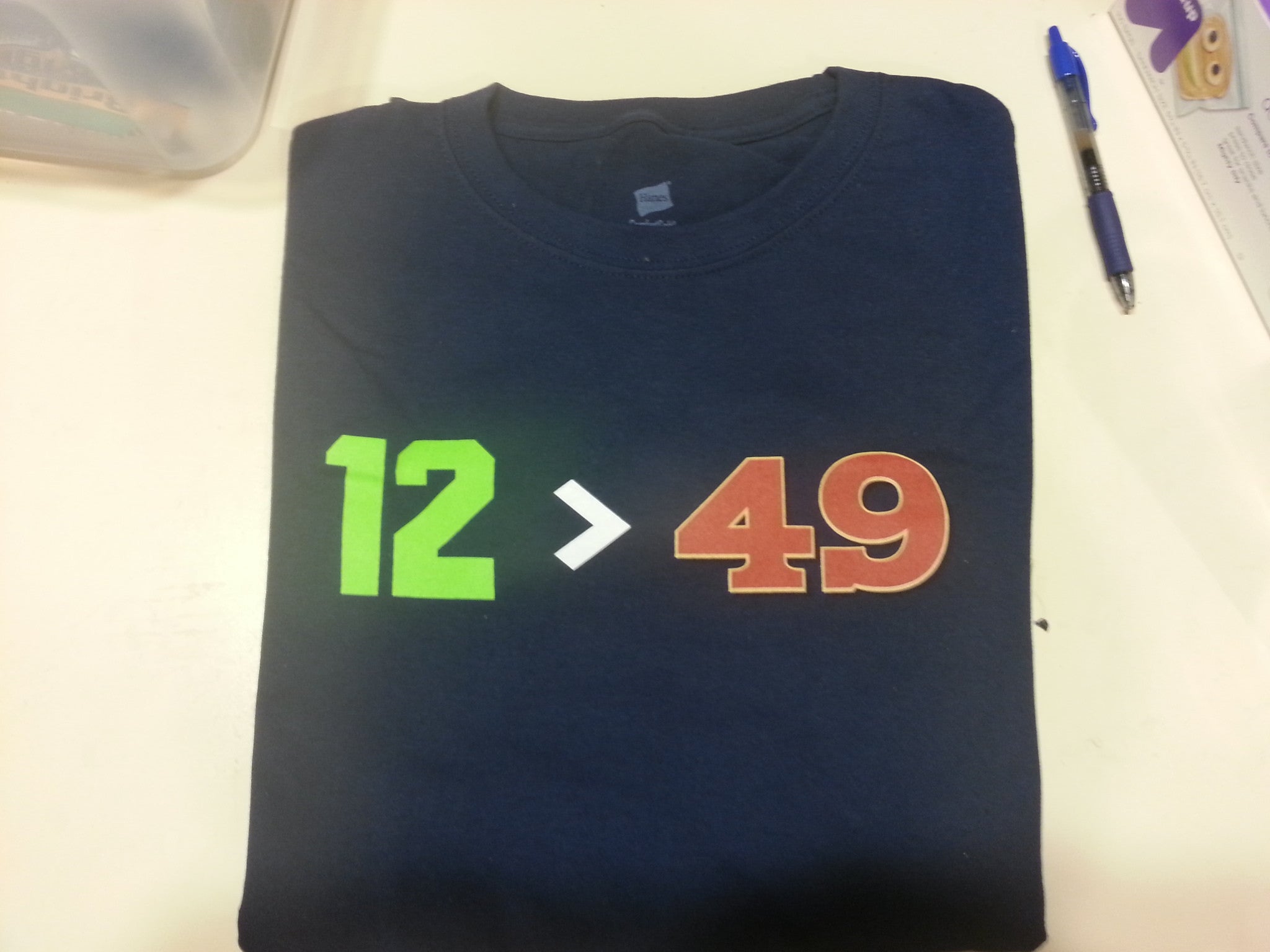 Photo via whoopingchow/Imgur
"12>49" is a popular phrase that means Seahawks fans—often referred to as the team's "12th man"—are better than the 49ers.
Although they tried to keep their donation a secret until the package arrived and the brick was unveiled, Seattle's local media let the cat out of the bag.
"Nick Eaton's written an article about it this on the Seattle P-I website, where it got picked up by a San Jose news site, and then ESPN. So it pretty much ruined the 'Hey, let's secretly buy a brick inscribed with pro-Seahawks text in the 49er's new stadium, and not tell anyone about it,'" Whoopingchow wrote. 
Photo via Matt McGee/Flickr