Notorious Russian "rooftoppers" Vadim Makhorov and Vitaliy Raskalov are up to their usual death-defying tricks, and to the Internet go the spoils. Check out an album of jaw-dropping images collected as they scaled the gleaming spires of Hong Kong over several visits.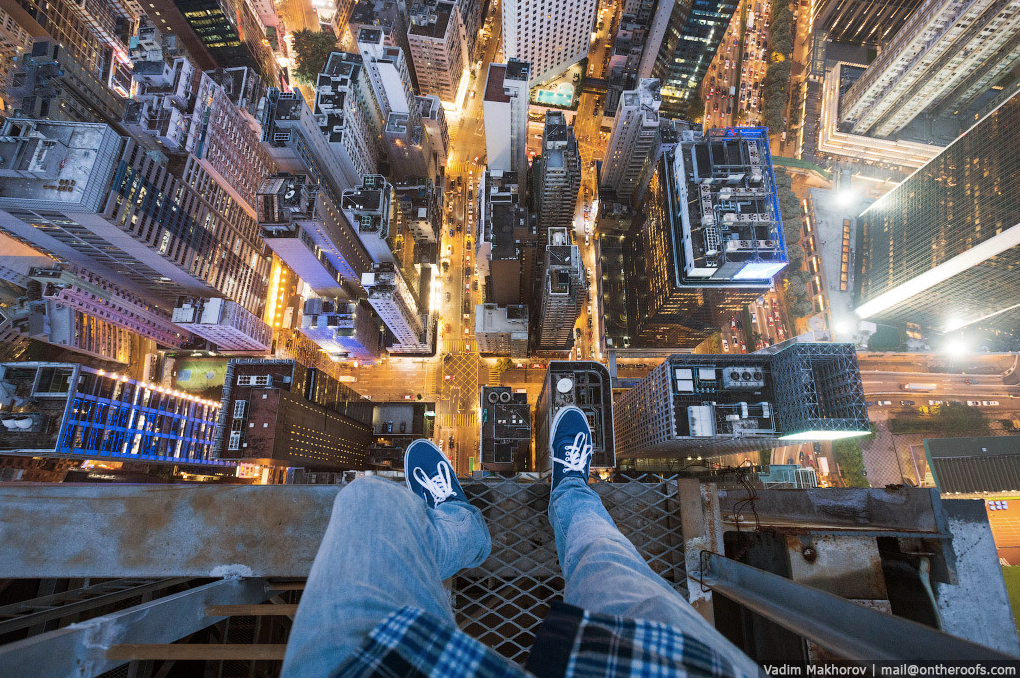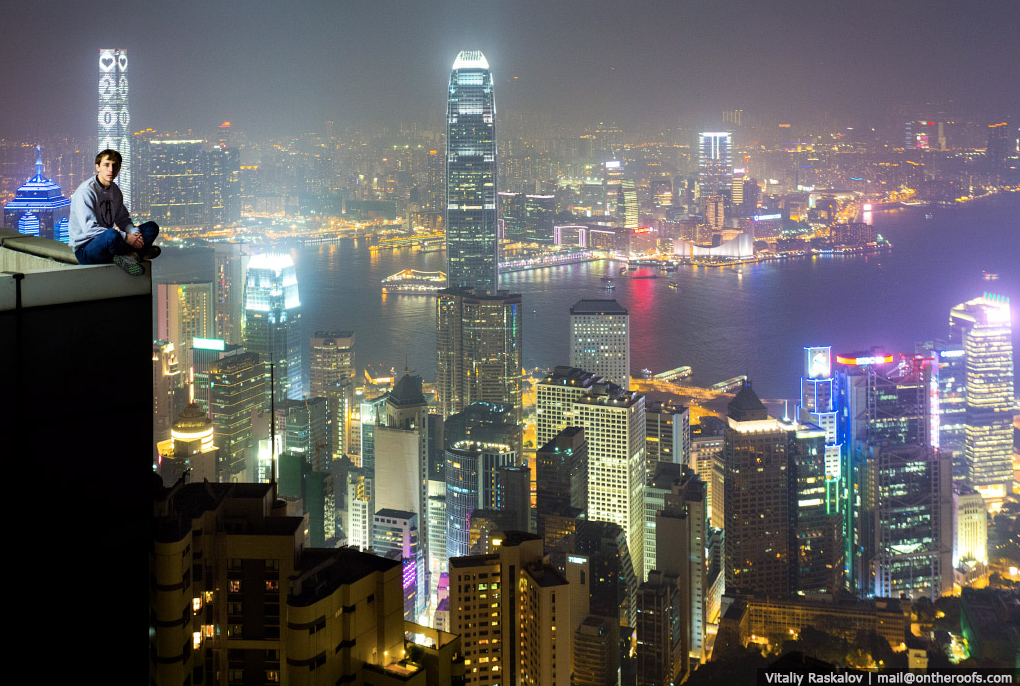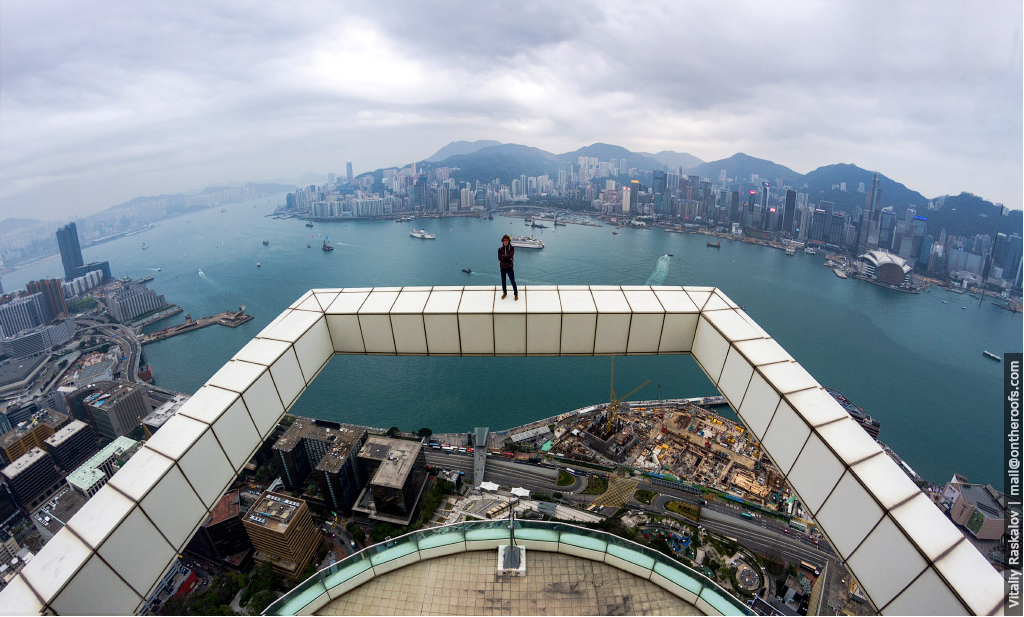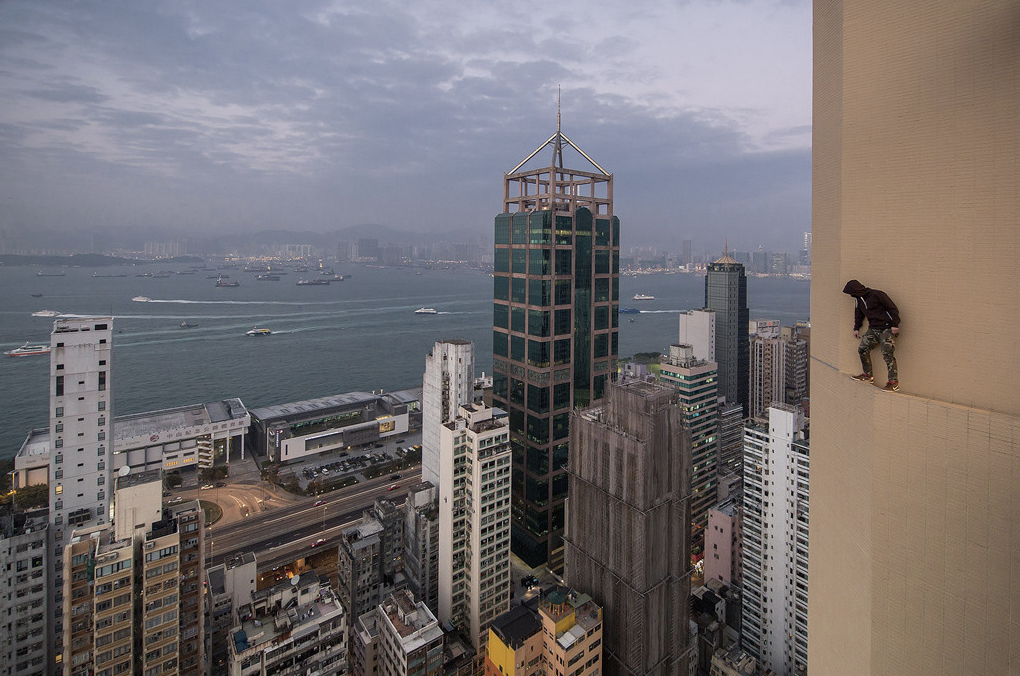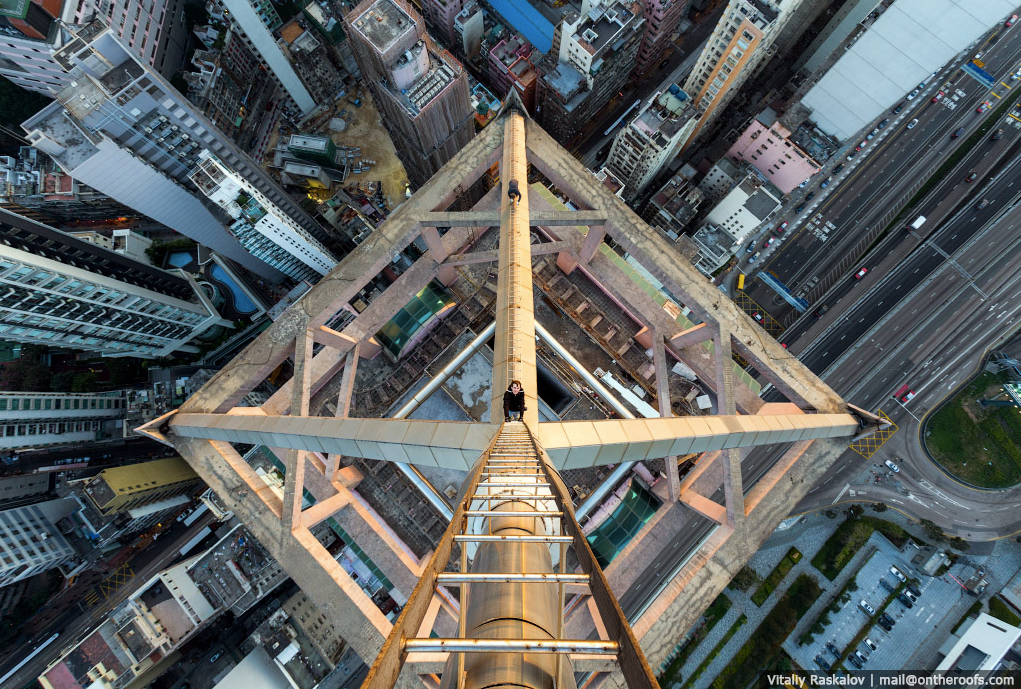 via ontheroofs.com
To hear Makhorov and Raskalov tell it, the city presents a paradise for urban climbers: 
[U]sually you don't need any permission to get to the business center, and all the doors are open during working hours Monday to Friday, all the alarms are switched off. So, if you are interested in city views from the height without having any problems with the police, just buy a ticket to Hong Kong.
The residential towers, they claim, are even easier to infiltrate—which has got to annoy the people who paid tens of millions of dollars to live in elite penthouses among the clouds.
Photo via ontheroofs.com