After his grandfather passed away, the Redditor Eulachon went to his house to collect his belongings. He was astonished by what he found: a veritable treasure trove of World War II-era memorabilia from his grandfather's family's past in Fascist Italy.
In a tale that seems lifted straight out of an It's Always Sunny In Philadelphia episode, Eulachon discovered the mementoes in his grandfather's cellar, where he found a box behind a shelf filled with 8mm and 32 mm film stock. Some of the footage was from the Italian barracks in Tianjin, China during the war, while a few reels appeared to be from a 1930s Greek military instructional film.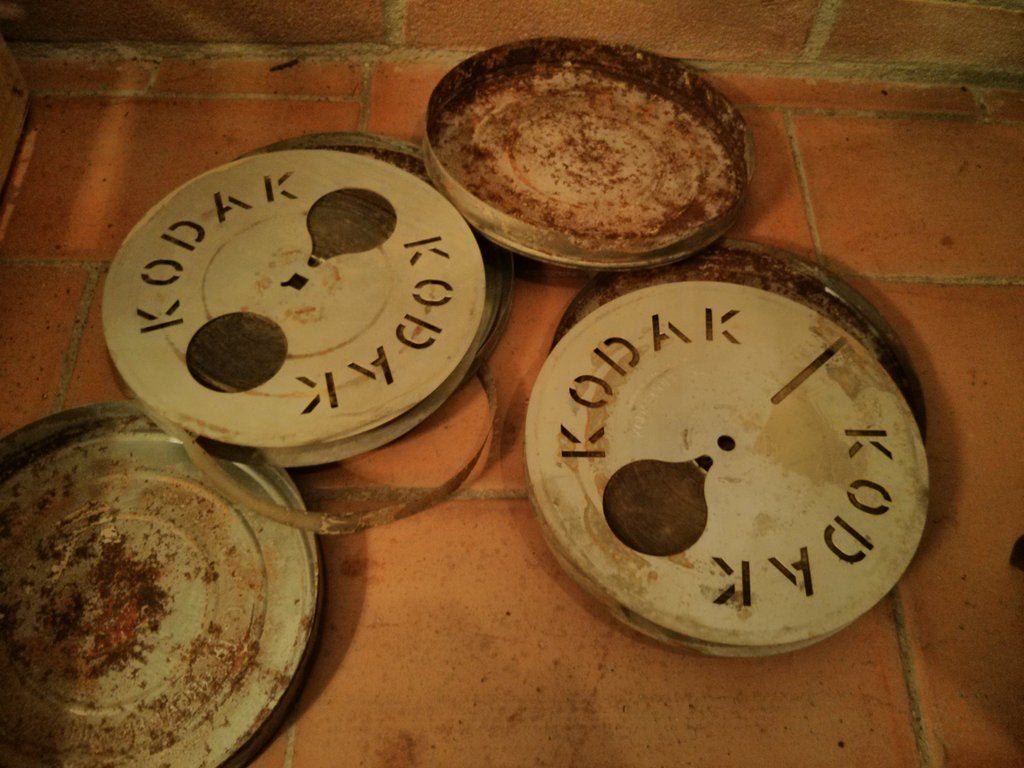 He also found a mysterious red case, which was concealed "rather well" behind some books: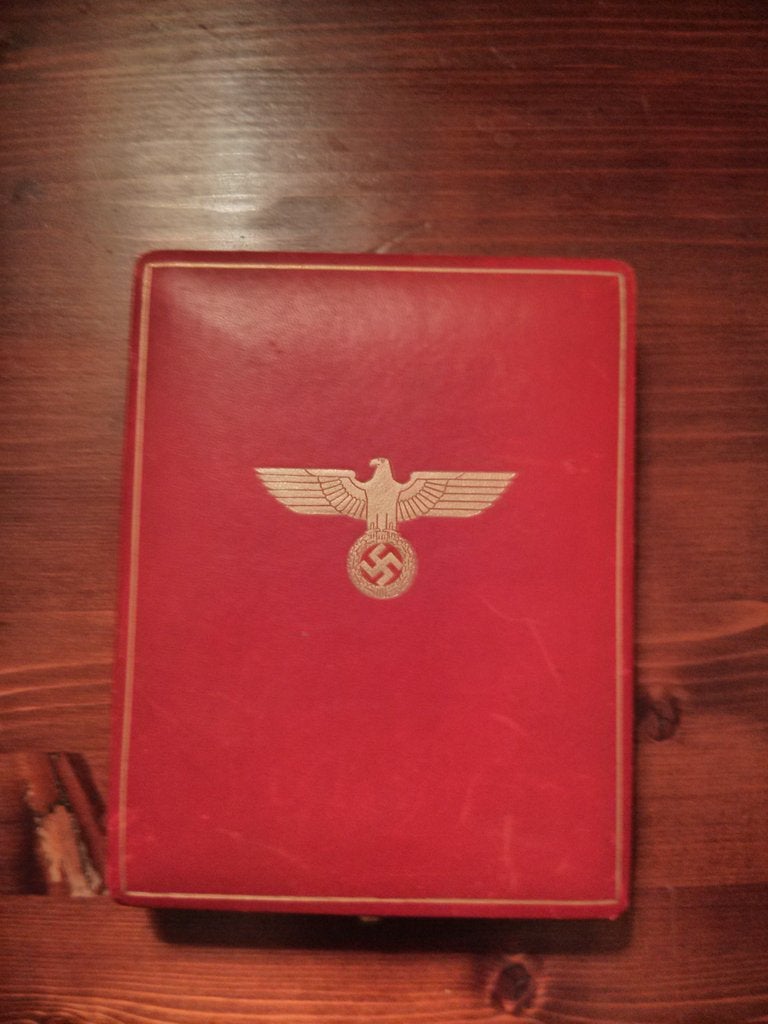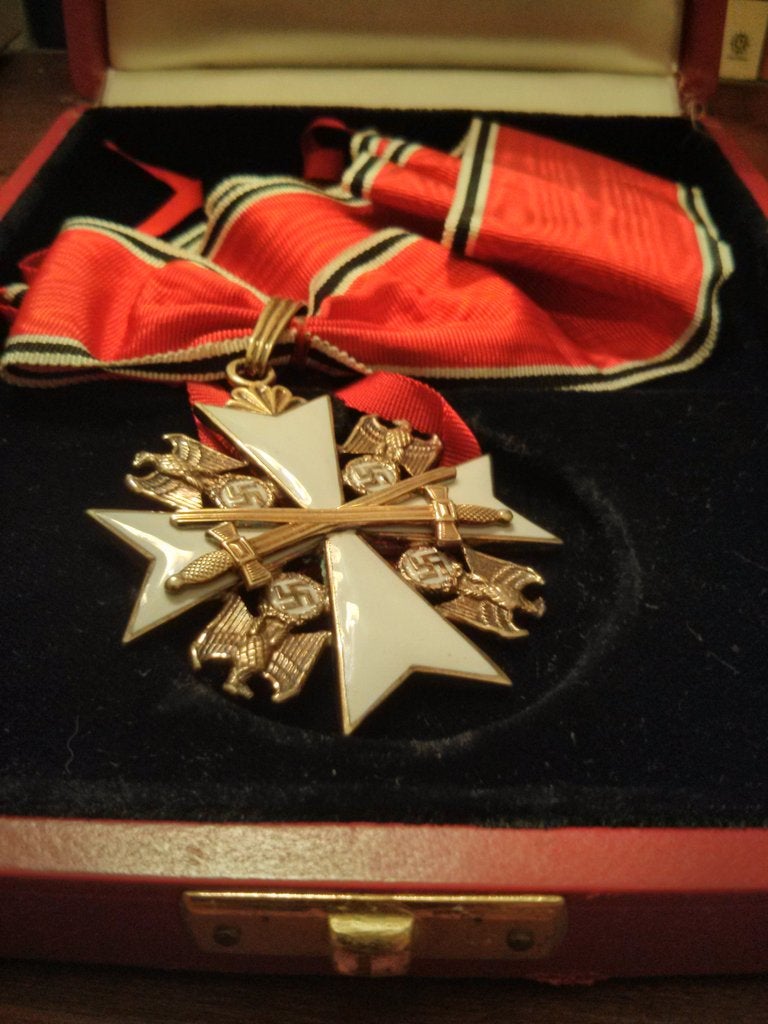 (Photos via Imgur, Eulachon)
According to an inscription in the case, the medal is the Order of the German Eagle (Verdientskreuz des Ordens vom Deutschen Adler), an award of the Nazi regime that was given to foreign Nazi sympathizers during the late 1930s.
The award was not given to Eulachon's grandfather, who was too young to fight during the war, but to his great-great-uncle, a G. Galati who served as an admiral in the Italian army (a fellow Redditor identified the relative as Giovanni Galati, a Naples-born staunch monarchist who was arrested by the Italian Navy for insubordination rather than surrender his fleet to the allies [side note: if this photo is any indication, he was also pretty sexy, if you're into that Mussolini-meets-Maxwell Sheffield from The Nanny-sort of thing).
Unsurprisingly, Eulachon didn't quite know what to do with his newfound discovery, nor how to process the information that his great-great-uncle had been a Nazi sympathizer: "Any idea how much this is worth? I'd rather not keep it," he wrote underneath the photo of the medal.
Perhaps equally unsurprisingly, Redditors were eager to offer their guidance, with many suggesting that Eulachon auction off the medals or donate them to a museum (a few archivists even offered to preserve the film footage). Although selling Nazi memorabilia is legal in the United States, many Redditors questioned the ethical implications of financially profiting off such items, urging that Eulachon either keep them or donate them to a historical society.
While it's unclear what will ultimately become of the medal and the footage, thanks to Reddit Eulachon now has "a wealth of information regarding the potential historical and monetary value" of his grandfather's items. "The collective power of Reddit is truly astounding," he wrote on the thread. "I can't think of any other site that could have provided me with such a massive amount of resources."
H/T Reddit | Photo: Imgur, Eulachon