Once again, users of the social media site Reddit raised an incredible amount of money for charity Friday: $65,000 in 24 hours—all for an orphanage in Kenya.
Unlike some of Reddit's recent successful charity drives, this one required no gimmicks. This wasn't friends engaging in a video game marathon, or athiests proving they can be as charitable and moral as anyone.
Instead, this one was simple: "Meet Omari," redditor TheLake posted Thursday.  "Two days ago he returned from the hospital after being hacked in the face by a machete defending an orphanage of 35 children by himself. Think we could raise the $2,000 needed for the remainder of the cement/barbed wire wall to keep both him and the children safe?"
He asked redditors to give to the Longonot Education Initiative, which would in turn give the money to the Faraji Orphanage in Nairobi.
TheLake linked the post to a picture of what can only be described as a shocking picture. In it, stands Omari in front of the orphanage, with large stitches sewing together a gash that run from his hairline, narrowly missing his right eye and ends mid-nose. It's clearly a picture that's worth a thousand words—and helped raise even more in dollars. (Picture below is not for the meek.)
Other redditors quickly weighed in with support, vouching for Omari and asking for money for the fence that would presumably protect the orphanage from future attacks.
"Omari posted on FB the morning after the incident – not only should he be a hero for what he did but also for how strong he was after it happened," posted JanetBLV. "He mentioned that this is the fourth time thieves have broken into their home, this fence will truly help them. Thank you!"
From there, the conversation—and donations—steadily built.
TheLake peppered his post with pictures that not only showed Omari, but also showed  the flimsy wooden fence that protects the orphanage and children there playing with a wheelbarrow.
He also gave a harrowing account of Omari's bravery as he fought off three intruders.
"Seems legit, sent $100," wrote notnotcitricsquid.
David Weebly, co-founder of the website-creation tool Weebly, donated $10,000 after noticing the charity's website was created with his tool.
On Friday evening, TheLake logged onto Reddit to share the news: Longonot had reached the $65,000 mark.
"Omari is still in shock, but already designing and estimating the costs of the wall," he wrote. "We have spoken with the police, and have hired two armed guards to watch the orphanage at night until the wall is completed."
"I told them how much we were able to raise," he said of Omari and of Mama Mora, the woman who manages the orphanage.
"Moma Mora broke down in my arms. She cannot believe it, and she just wants to thank all of you."
It even inspired more than financial gifts. A few redditors, like a mechanical engineer and a civil engineer who works in water treatment, offered to share their skills.
Such claims inspired a new subreddit, Redditors Without Borders (r/RWB), to connect redditors willing to share their skills with those in need. It's doubtful they'll help Faraji, though, as Omari is a civil engineer himself.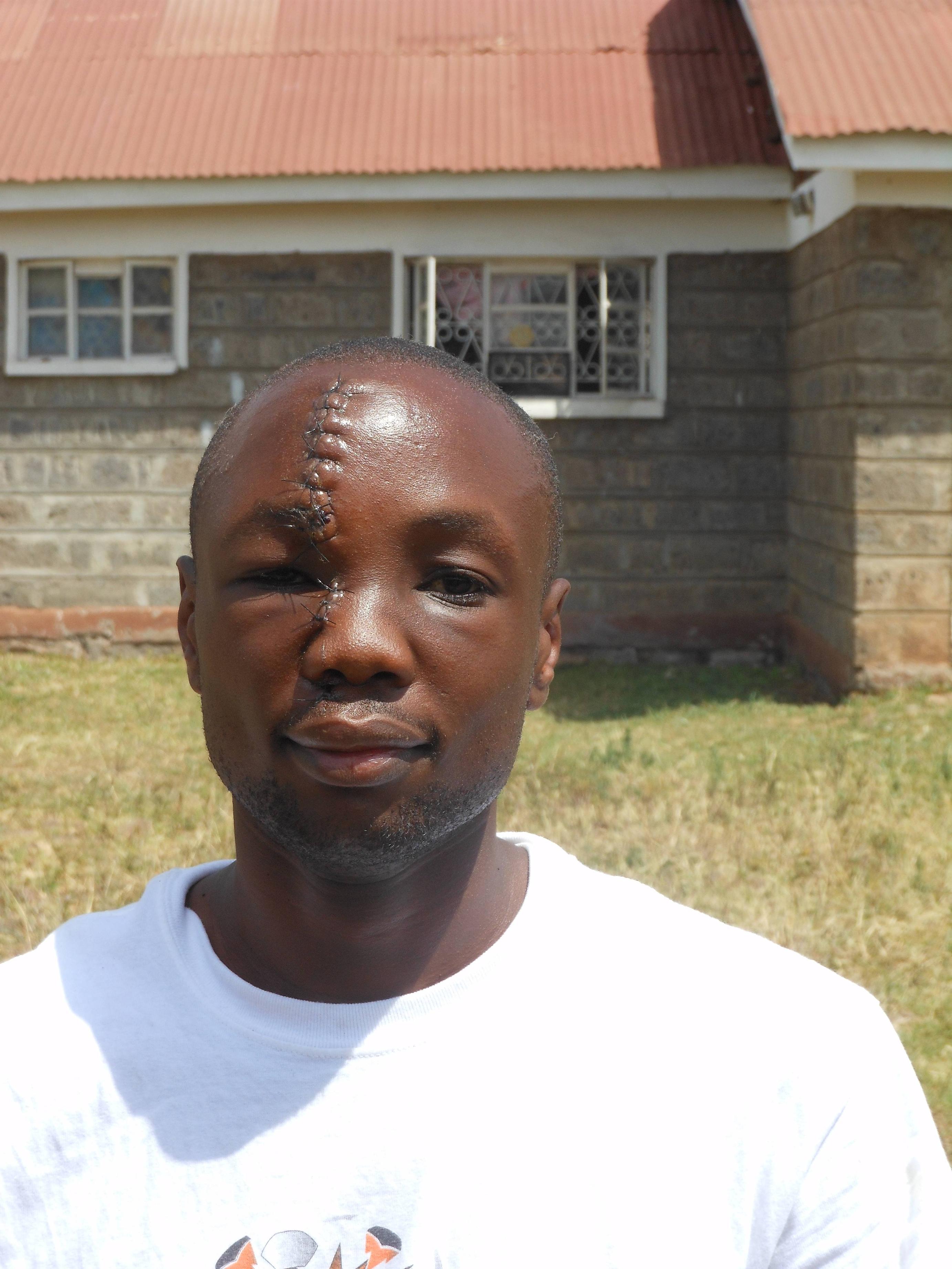 Photos from  TheLake