The story begins about a year ago when a redditor named Alex began planning a two month long backpacking trip around Europe. The Austin, Texas transplant turned bartender had saved $3,000 to buy a plane ticket to Berlin and a Eurorail pass. After getting his route blessed by Reddit's r/travel community, and some advice on the best walking shoes, Alex took off in August.
"After Amsterdam I kept moving from Budapest>rome>naples(ew)>florence>Rimini>verona(beautiful)>Barcelona> Valencia> and finally Granada," Alex wrote. "By the time I had arrived in Granada things were going well. I had a plethora of experiences under my belt and had believed I could finally relax and enjoy the beautiful small city of Spain."
This is where Alex would find the love of his life, a Danish woman named Tamara.
The two met while Alex was staying at the Oasis Hostel. He was talking to a friend of his at the bar when he spotted Hansen standing on the other end of the room, "face barely lit by the lanterns floating nearby."
"[M]y attempt to be perfect was bound to fail," Tamara wrote on Reddit. "Long story short everything went wrong, and I dropped out of school and lost every concept of who I was, realizing that I had always defined myself in terms of other peoples expectations. That is what led to me buying a plane ticket out of Denmark and go travelling with my backpack."
The two of them ended up talking that night while on a tapas tour set up by the hostel.
"I'm immensely attracted to her, but not just physically, something else was happening," Alex wrote. "Something magnetic. I couldn't stop talking to her."
They end up getting lost in the city before stopping at a bench overlooking a castle with the Sierra Nevada mountains in distance. Alex put on "Becalmed" by Brian Eno and each listened through one ear of his headphones. When it finished, they kissed.
Alex and Tamara spent the next two days together in bliss. They hiked the Sierra Nevada mountains, explored a Spanish castle, and roamed the streets of Spain. Alex was love sick.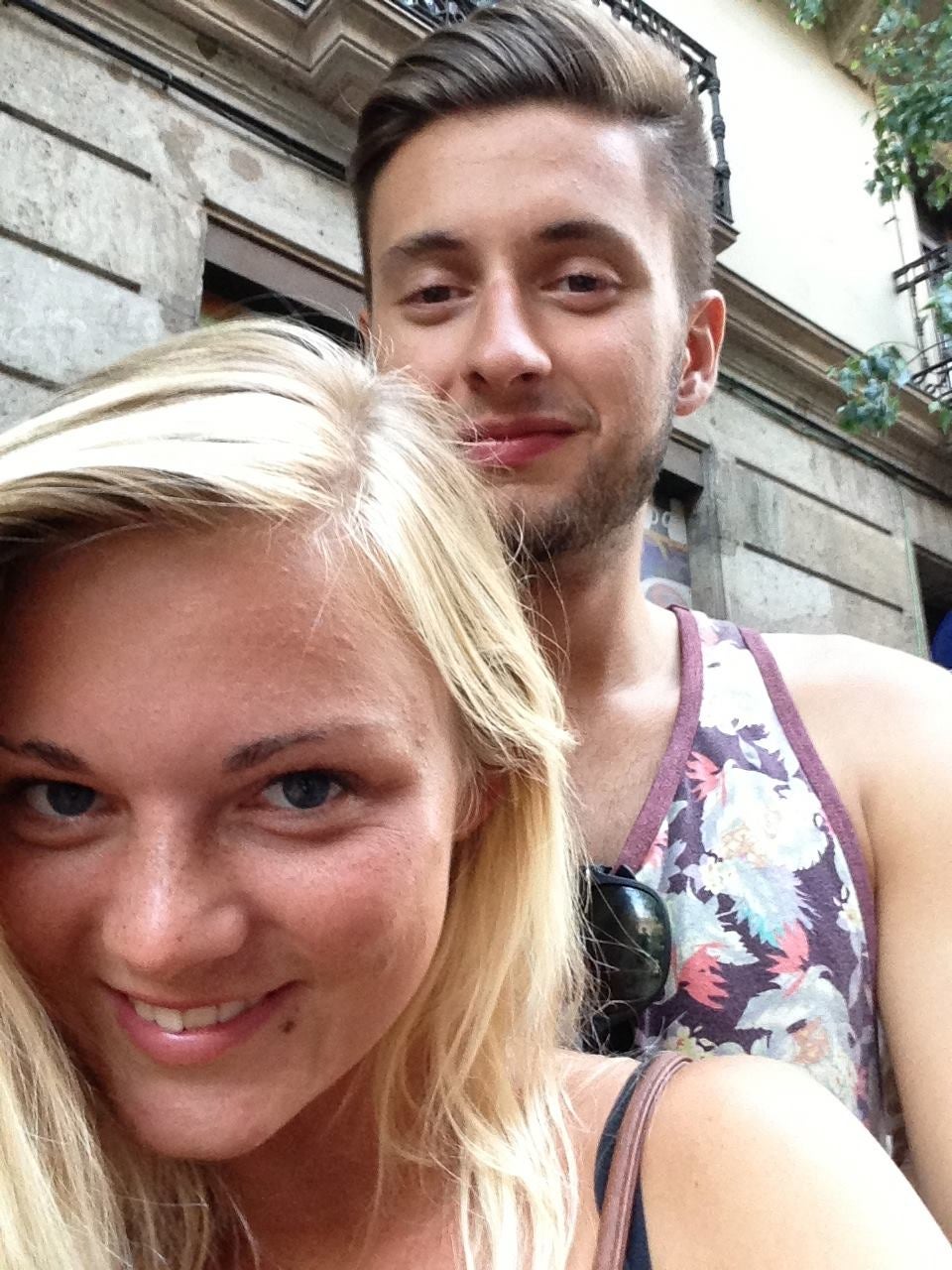 "We spend hours laying on the beach embracing as tight as we could and talking about our entire lives trying so hard to learn as much as possible about one another before we left," he said. "Each minute of talking I knew she was perfect for me."
As their time together drew to a close, Alex and Tamara couldn't believe it. He had to go home and she had to return to Denmark where she worked as a nurse.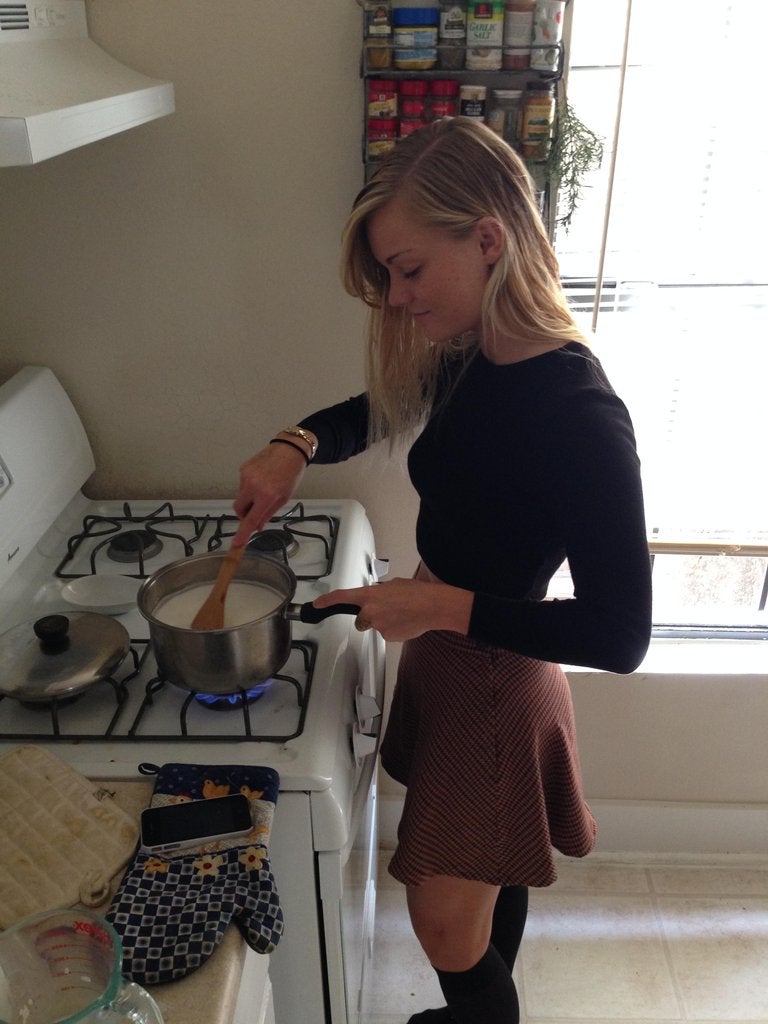 One night while Tamara was tending to a patient suffering from cancer, she sent Alex the following message: "Life is too short, I bought a ticket to America." He couldn't believe it.
The two spent more than a month together in the states, like it were a second honeymoon.
"We explored the city together and it was the best time of my life," she said. "I loved him more every day. It is now a few weeks since I left, but this time I knew we would see each other again. I am his. Simple as that."
Alex and Tamara shared their stories on Reddit Thursday and Friday where they both received a resounding "aww" from r/travel.
But, like most things online, parts of the story seemed too good to be true.
Apparently Alex's trip wasn't just paid for by tips made bartending. According to a post he made on Jan. 18, Alex's rich grandfather had offered to fit the bill.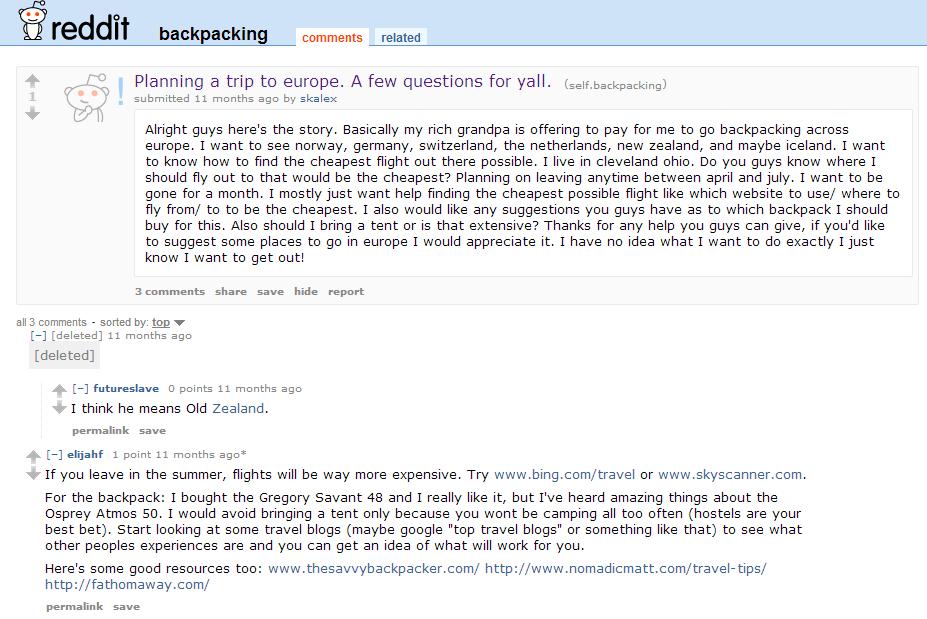 But is that enough to call the love story a sham? Pictures they shared, as well as a photo journal Hansen kept during her trip, look legitimate. One of the pics Tamara provided of Alex taking her photo while lying on the floor matched up with a pic she posted on mobilitytrip.com.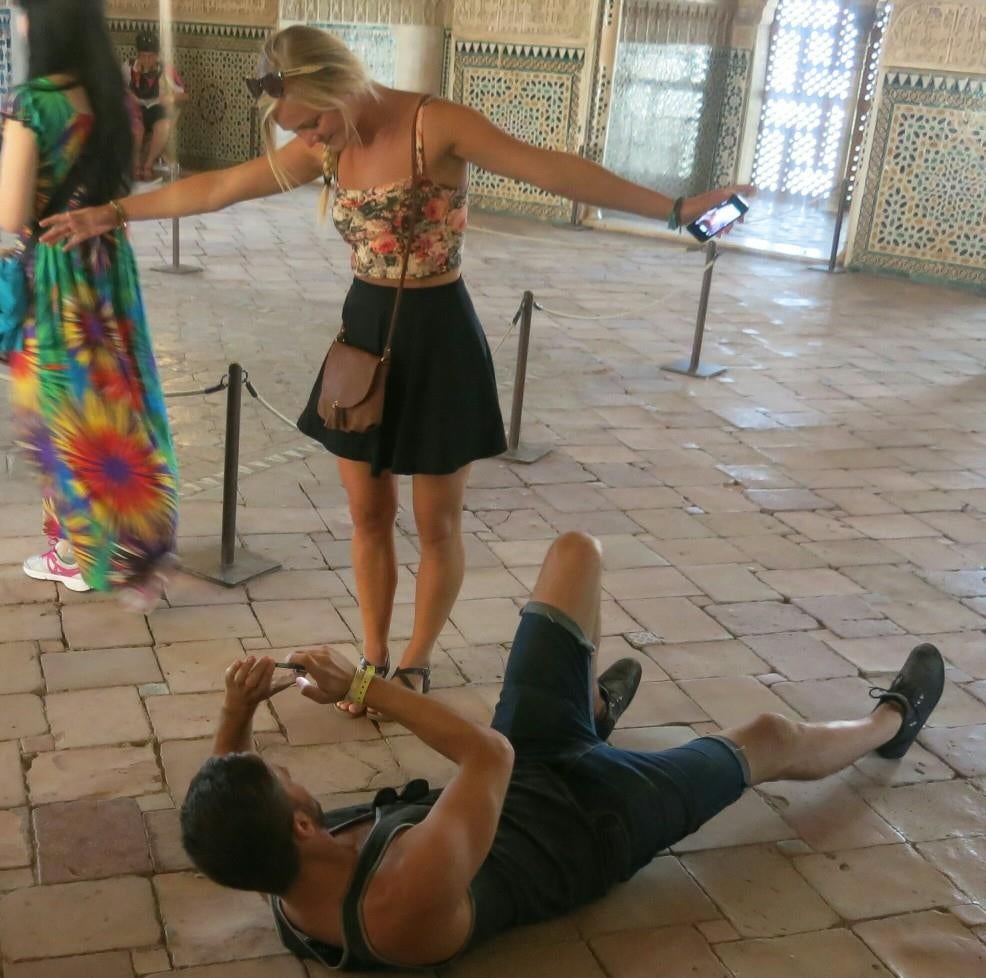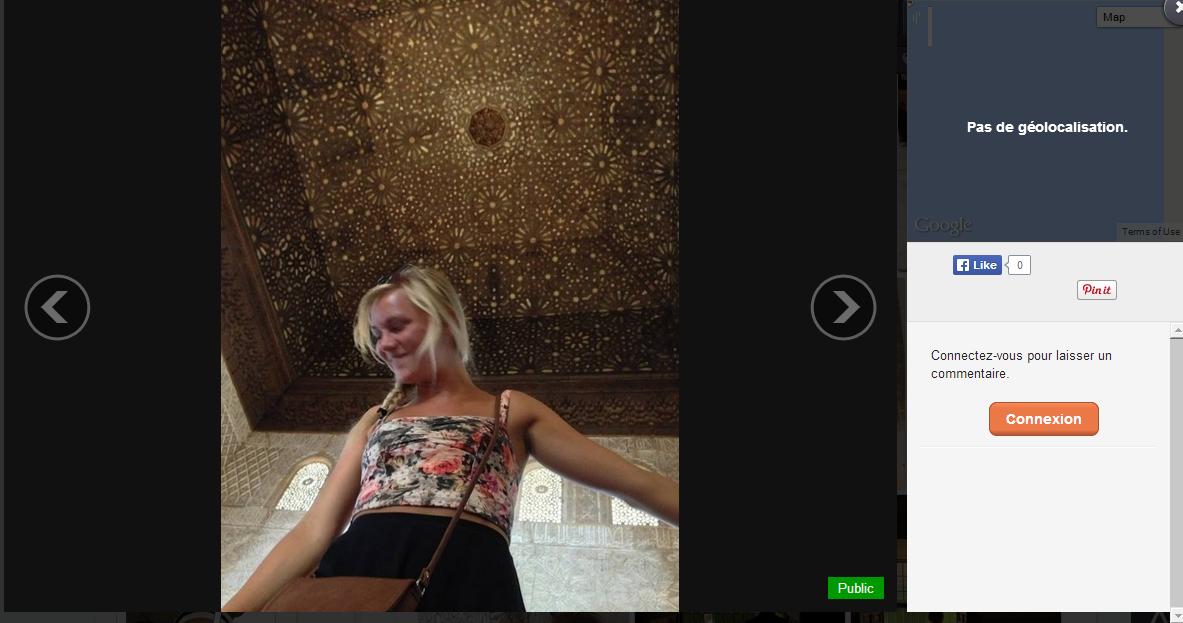 Maybe I've just gotten to cynical over the years, considering the laundry list of hoaxes that duped media organization just this year. Or maybe, as redditor wisertime07 suggested, you just need to take a chance.
"I didn't want to believe your story was true, but I was drawn in and kept reading," wisertime07 wrote. "After I got to the end, I thought (just being honest) 'these two dorks have probably never met anyone from the opposite sex before. they don't know what love is…' And then I clicked on your pictures. You two are both beautiful people—and you're definitely made for each other."
Photos via Reddit