It's a trend for Internet artists to critique the culture of nostalgia and the Disneyfication of childhood by drawing beloved Disney princesses as drag kings, Game of Thrones characters, or porn stars. But this project by artist Saint Hoax—the man behind the "dictators as drag queens" series—will actually make sure that you never look at Disney princesses the same way again.
Introducing "The Princest Diaries," a series of PSAs featuring images of Disney princesses and their fathers, as a way to highlight the issue of incest and child sexual abuse.
(Warning: These images, while not explicitly NSFW, are extremely disturbing.)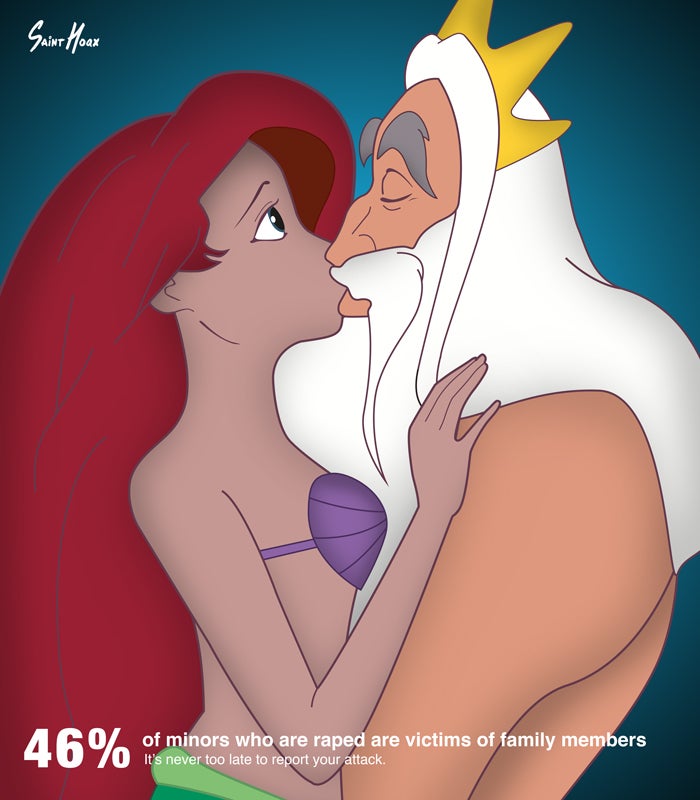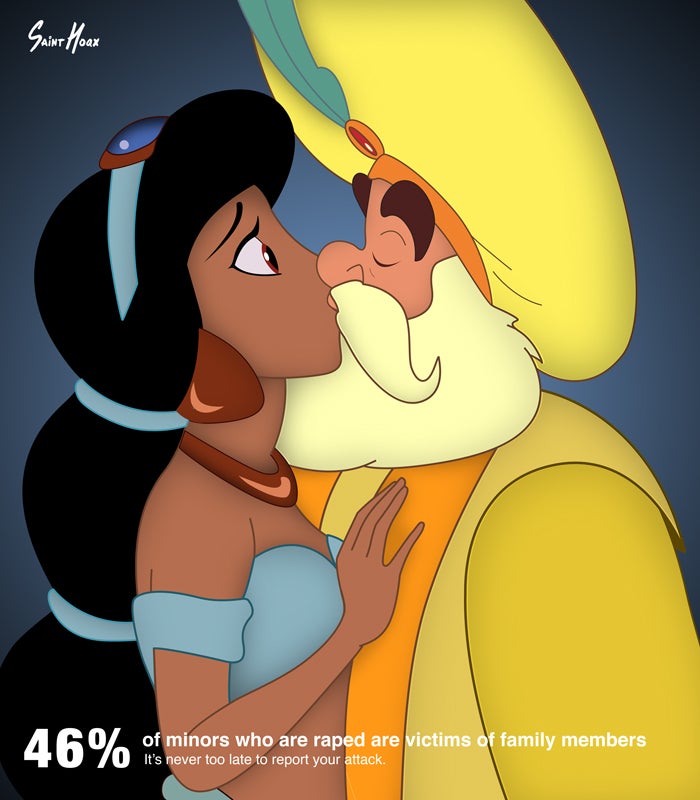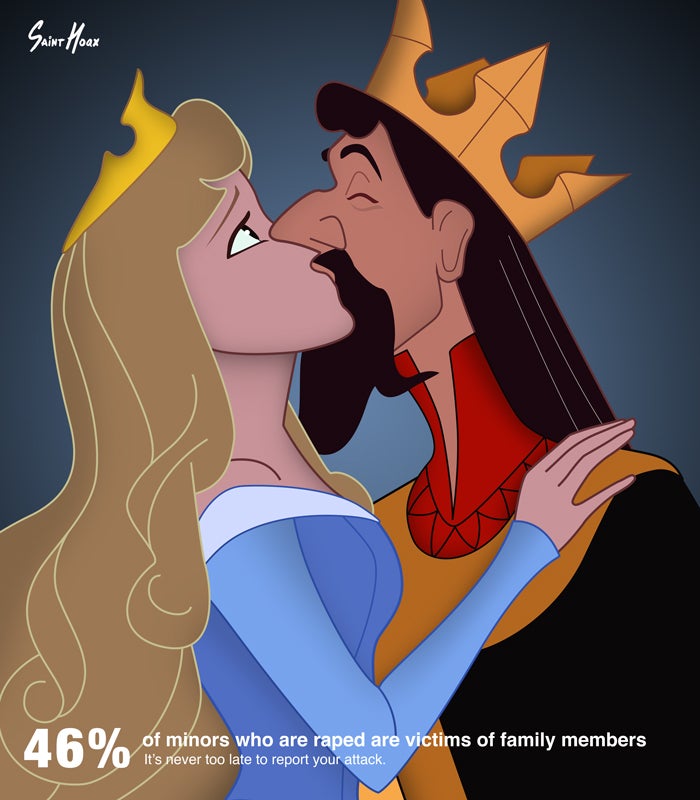 In an interview with BuzzFeed, Saint Hoax revealed that the series was inspired by a close friend's revelation that she had been molested by her father at the age of seven. It took her 14 years to share her story with anyone.
"That story shock me to my core," Saint Hoax says. "As an artist and activist I decided to shed light on that topic again in a new form." He used Disney princesses in the posters "because it's a visual language that my targeted audience would be attracted to."
Although child sexual abuse is shockingly common, with the CDC estimating that 1 in 4 women and 1 in 6 men have been molested before the age of 18, it's hard to get a precise handle on the figures because many victims never report their abuse. This is due in part to the fact that approximately 30 percent of child sexual assaults are perpetrated by a close family member of the victim, such as a cousin, uncle, brother, or father.
It remains to be seen whether the notoriously litigious folks at Disney will take umbrage to Saint Hoax's decidedly non-authorized use of trademarked characters. But even if they do, the artist says he's already received emails from incest victims thanking him for the series, saying the posters have inspired them to come forward with their own stories.

H/T BuzzFeed | Photo via Saint Hoax