It is 2014 and there's Internet on airplanes, but apparently our concept of ideal romantic partners are frozen at around 1955. Researchers at dating site PlentyOfFish analyzed data from 81,000 users between the ages of 25 to 35 and discovered that even the service's younger users have old-fashioned ideas of what they're looking for in a mate.
The "Ideal Woman" composite they assembled is 25-years-old, thin, Catholic, dog-owning, with a decent income, who drinks often or socially. The "Ideal Man" composite is a Christian with a doctorate degree who earns between $150,000 and $100,000 a year. Age wasn't as important to women as to men, and money wasn't nearly as important to men as to women—women who made under $25,000 received fewer messages, but bringing home a high salary wasn't a major factor. Strangely, men with brown hair were the most attractive, which is oddly specific, but there you go.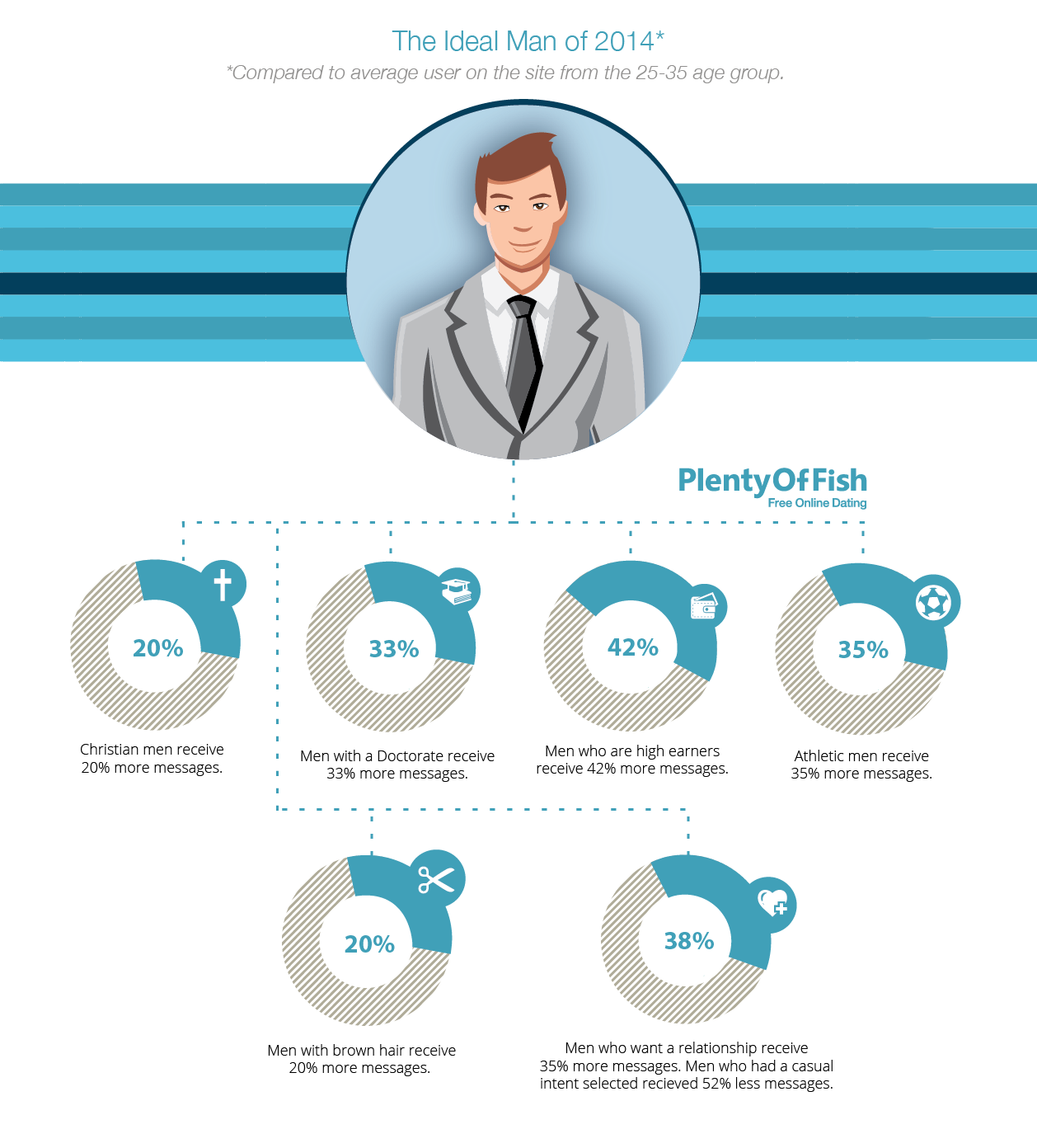 Across the board, people who said they didn't want kids received 42 percent fewer messages than the average.
The least desirable group on the site would drive a stake through Carrie Bradshaw's heart: 33-year-old women receive the fewest messages. Now, that makes a little sense considering the age group surveyed is 25 to 35, but it's very unclear why 33-year-olds are less popular than their 34 and 35-year-old counterparts.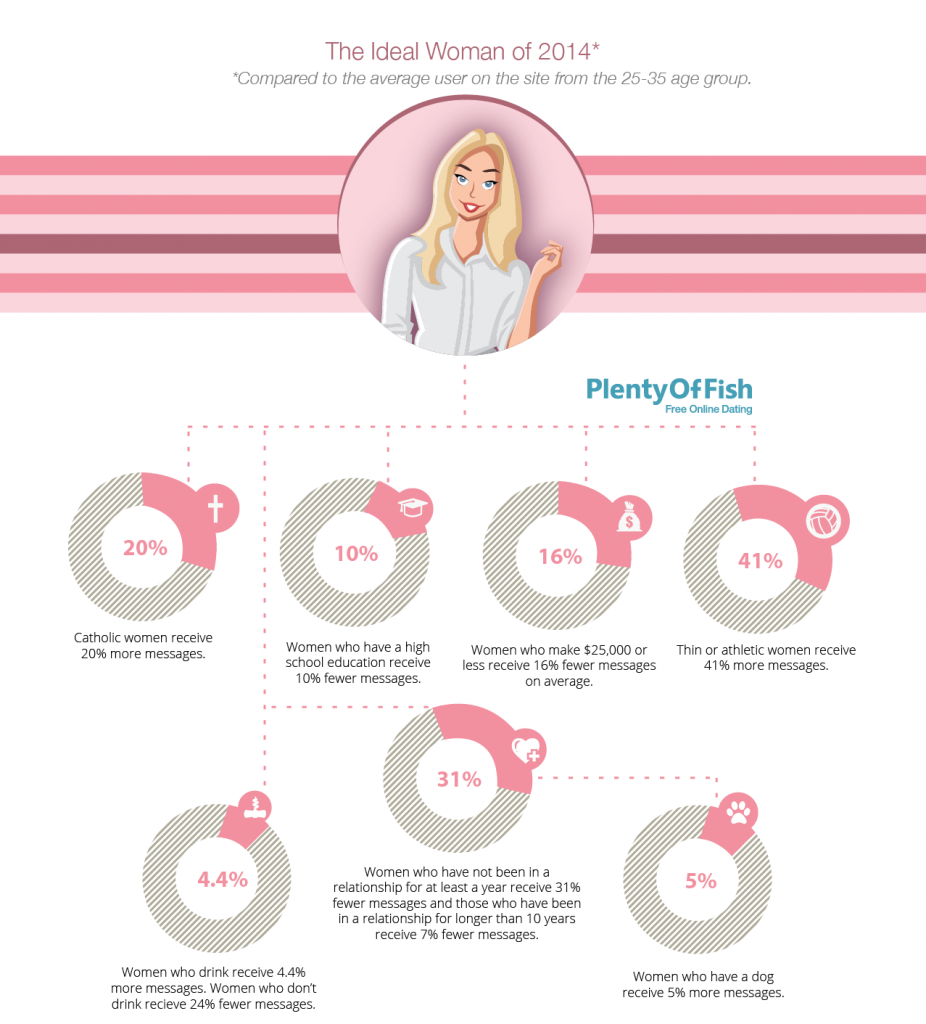 "In a lot of ways, people are still going back to classic gender stereotypes in what they're looking for," PlentyOfFish's data scientist Thomas Levi told me over the phone. "If you look at what men are looking in women, the leading indicators of women getting more messages are 'Is she thin? Is she on the younger side? Does she drink socially?'—it's if she's an attractive, fun girl to be with."
Levi points out that women are just as bad as men. "For men, the leading indicators are things like: 'Is he serious about a relationship? Does he have a high-income job? Does he have a good educational background? Does he want to have children?' So in a lot of ways women are still looking for that classic, sufficient provider and men are still looking for attractive women."
But even though the user biases revealed here were pretty dismal, Levi stressed that some of the most important indicators of romantic desirability were non-horrifically-normative. For instance, the number one thing women were looking for in a man was a willingness to be in a relationship, which isn't regressive so much as it is very practical. It is hard to date someone who does not want to be in a relationship. (Just ask the younger version of me, ages 18-24.) And men and women receive major upticks in messages if they make their profiles longer than 1,000 words, indicating that people are looking, at least a little bit, at personality.
While these results are a bummer because they reinforce stereotypes about men and women, I suspect they're exaggerated because of the people surveyed. The researchers only looked at people who identified as heteronormative, so anyone who does not identify as straight was not included in the research. And Plenty of Fish is a popular dating site, but it doesn't give users an option for "Intimate Encounters" anymore, instead catering to people looking for serious relationships. So it stands to reason that its active users may skew more traditionally-minded than people who prefer Tinder or other dating services more amenable to casual flings. 
Photo via Flickr/Mo