Having a visual reference portfolio is an essential tool for any working artist, but it can be a difficult and time consuming task to create.
Fortunately, artists no longer need to worry about the nuts and bolts of building one, thanks to a new animated visual library created this year on Pinterest called Character Design References. Featuring 200 boards on topics like character anatomy, design, and tutorials, Valerio Gramellini initially started the page in the spring as a visual library for himself.
"As a draftsman, I always wanted to have an archive of this kind, which is quick and easy to navigate, but I never found anything online that came even close to what I had in mind," Gramellini told the Daily Dot." Immediately after discovering Pinterest, I realized that the way the site allows you to collect and catalog images was exactly what I needed.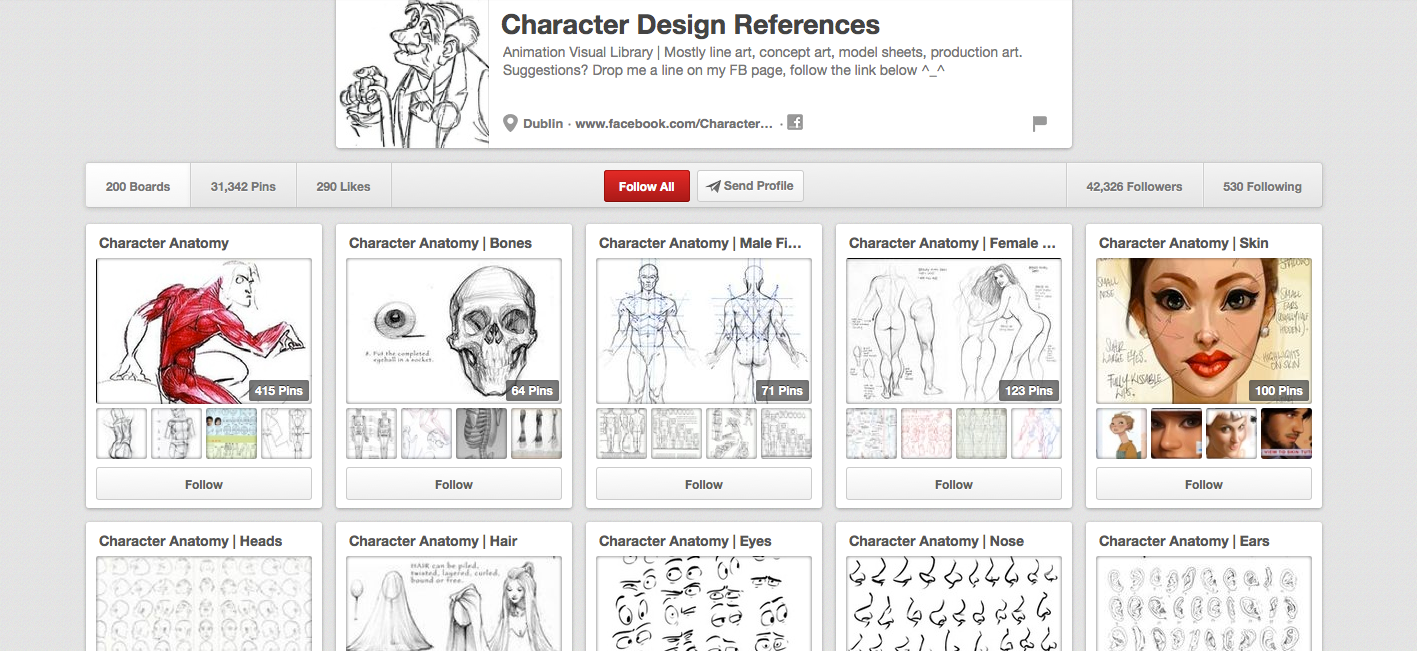 Gramellini's day job has nothing to do with art, but he loves to draw and paint in his spare time. He's shared more than 31,000 pins of concept art, model sheets, and more on his boards.
While he sometimes shares images from other Pinterest users, the majority of the material is from blogs and websites of artists he admires, including Andreas Deja's Deja View, Sandro Cleuzo's Inspector Cleuzo, and Péter Nagy's Living Lines Library. He hopes to pin less from Pinterest users and more directly from artists' sites in the future to avoid pins with no source linking the image back to its creator.
"Pinterest is the perfect medium to create an archive like this," Gramellini said. "It allows you to collect and sort images that you come across on the web in a clear, tidy, and fast manner without running into copyright issues. In theory, this could be a problem for featured artists, but the amazing thing is that, with just one click you'll be redirected to the author´s page, which also increases the traffic on the artist´s website significantly."
If someone should want their work removed from the library, they can just reach out to Gramellini. Overall, he said he gets more messages from people who want their work featured than requests for art to be removed. Those eager to be a part of Gramellini's archive include artists from major animation studios like DreamWorks Animation, Blue Sky Studios, and even Disney.
It's an impressive response to a page that started with only four boards highlighting general anatomy, male characters, female characters, and children.
Gramellini said the growth of Character Design References was organic and spontaneous. When a board has enough material to support another category, he'll just create a new board.
For example, if 20 to 30 percent of the images he collects on his board "Flying Machines" focus on a particular kind of vehicle, he'll create a separate board for that specific vehicle. A few boards have also been started based on suggestions from Facebook followers. Over the last few months he's conducted some Facebook surveys offering people a chance to make suggestions for additions to the archive.
The effort and the sheer variety of images in the library have earned the page a substantial following on Facebook and Pinterest. It helps that the resource is free and offers people a place to see contemporary work from established artists as well as gifted newcomers. Gramellini said he's very picky about the artists he chooses to include.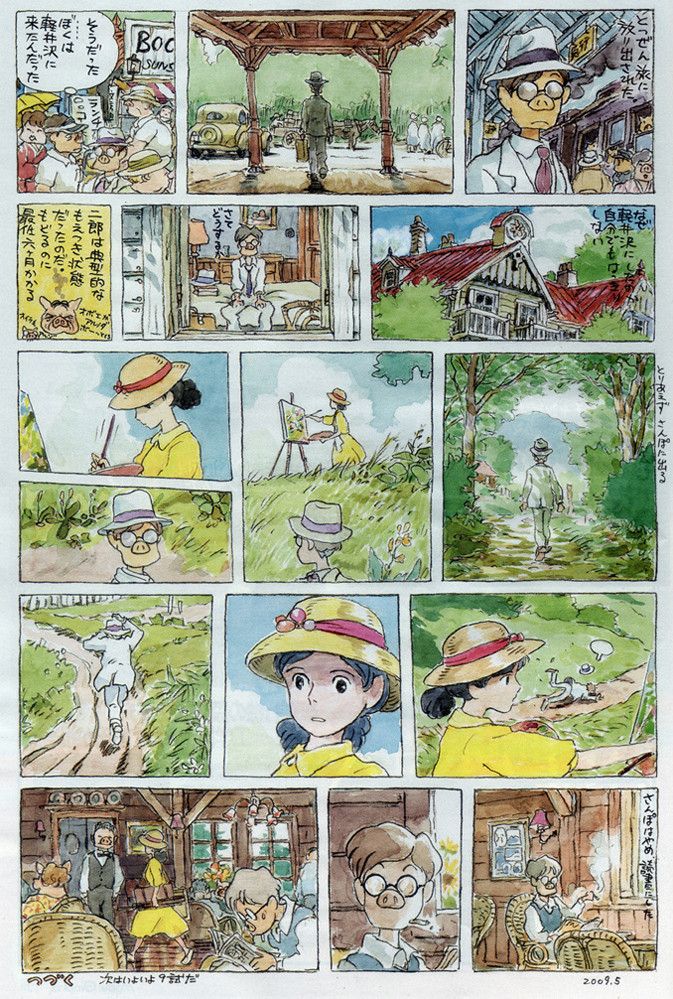 "You can study the hands of Milt Kahl's characters, like the ones he drew in the '70s and compare them with the hands designed by Hayao Miyazaki for his last movie, see how Glen Keane has captured the expression of a male face and compare it with the work done for his characters by Katsuhiro Otomo in his masterpiece Akira, and so on," Gramellini said. "This archive is still in an early stage, but it's already something you can't find in a book, it's free and it's faster and less distracting than 'Googling' the material."
Gramellini hopes to take the library to the next level in the near future by getting artists and art lovers more involved in the project.
Screenshot and Illustrations via Character Design Reference/Pinterest