If you're a gamer who likes to explore beyond your home computer or console, this Pinterest board is for you.
Titled "Videogame Arcades, Museums, and Themed Buildings," it maps the most interesting locations around the world for people who love video games. Using place pins, a feature introduced to Pinterest last fall, the board features 40 places from game-themed bars, to museums, to game halls of fame. While the majority are located in the United States, there are some cool international pins, including the Museum of Soviet Arcade Machines in Moscow, the Computer Games Museum in Berlin, and the Subotron Video Game Shop in Vienna.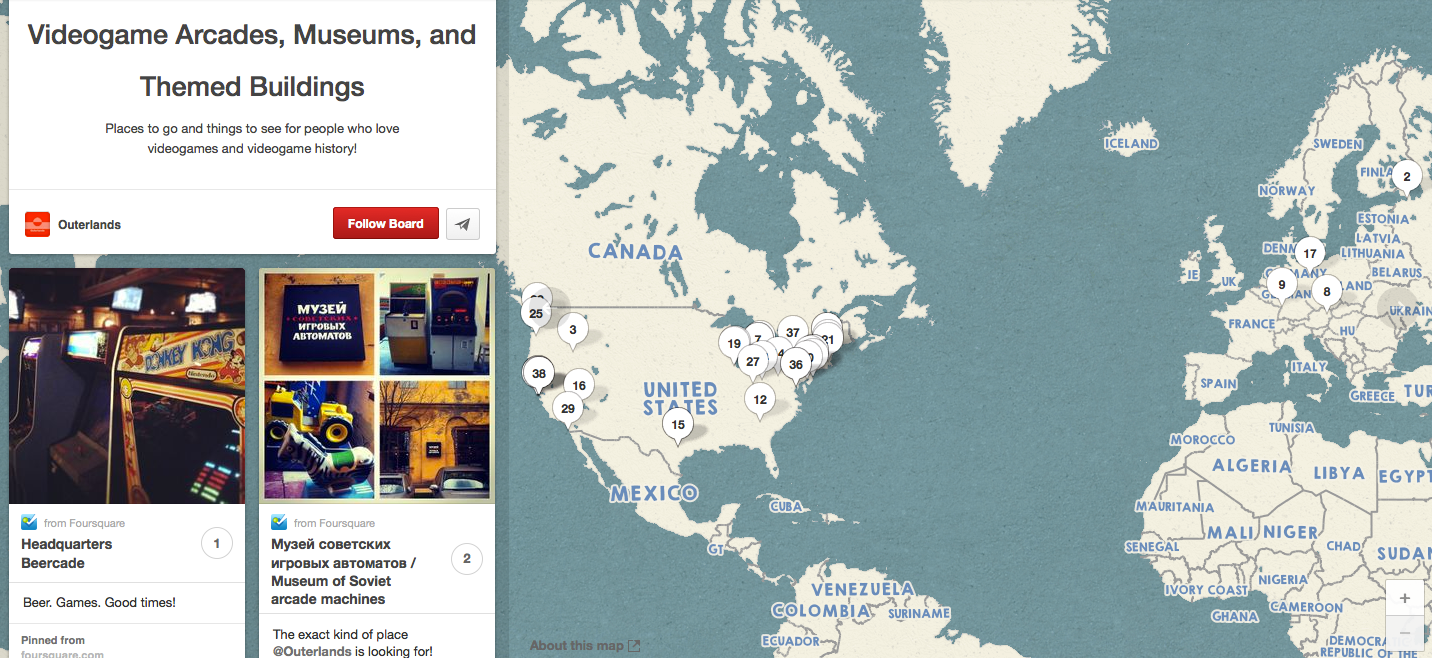 The board is one of four found on the Pinterest profile of Outerlands, a six-part documentary series about the people and culture of video games. San Francisco-based production company Area5, creator of the documentaries I Am Street Fighter and Grounded: Making The Last of Us, started a Kickstarter campaign on Jan. 16. It has already raised over $90,000 of the $210,000 goal.
While the video makes it clear that one of the topics in the documentary will be game preservation and history, other topics like esports, diversity, and gamer stereotypes are being considered for the series. This board may be a hint that they'll explore different places dedicated to gaming, too.
The map seems to be growing, so it's a must-follow board for gamers who love to travel. Have a suggestion for a place to add to the map? Area5 is asking people for submissions on Kickstarter, Facebook, and Twitter.
Photo and screenshot via Outerlands/Pinterest