They're adorable. They're red pandas. They're cubs. And they're twins. They're adorable red panda cub twins. We're entering, like, Harry Styles levels of should-be-illegal cuteness here.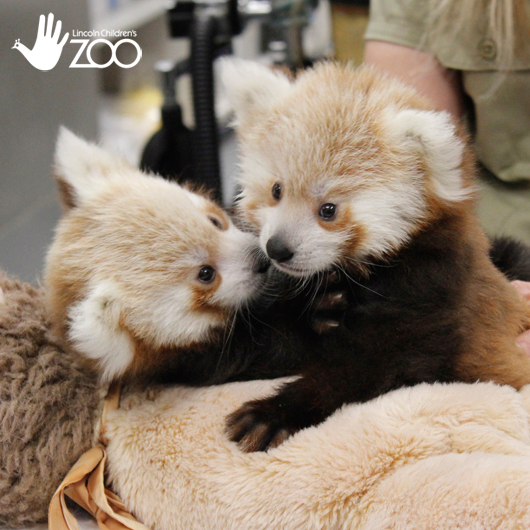 Seriously, how is this fair? We have lives to live. We can't just drop everything and spend our whole day crooning over oh my god this one's got a football.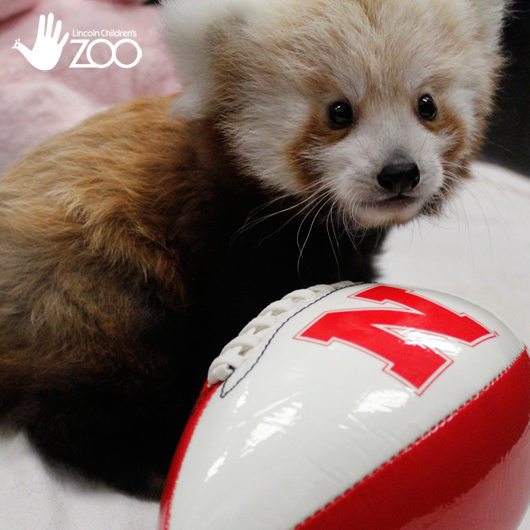 These two showstoppers are red panda cubs who are being raised by hand in their home, the Lincoln Children's Zoo in Lincoln, Nebraska. The zoo is currently holding a contest inviting its supporters on Facebook to suggest names for the cubs, who were born on July 1 and are being cared for by the park.
So far popular names for the duo include Pabu and Momo, references to the red panda from Legend of Korra and the lemur from Avatar: The Last Airbender, the two shows in Nickelodeon's beloved cult franchise.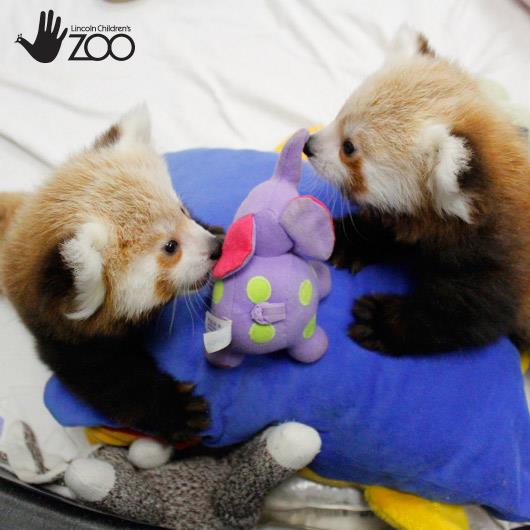 According to the zoo's website, the kids are all right:
The cubs, who are being hand raised because their mother needed help taking care of them, are doing great! The female cub has a stuffed animal frog who she is friends with and loves napping on. The male cub is full of energy and loves to pick on his sister until she wrestles back and he runs away.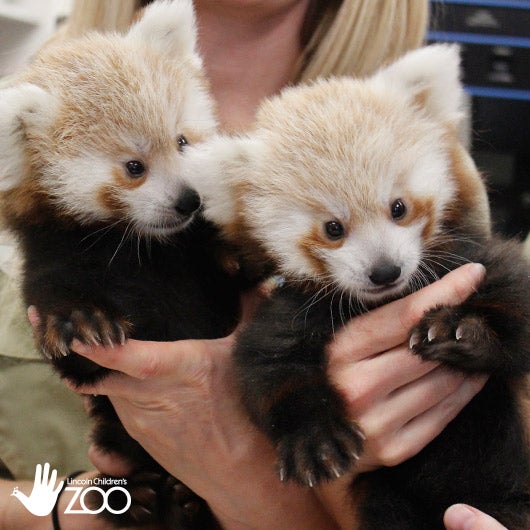 To participate in the contest to name the cute little critters, drop a line on the zoo's Facebook page:
Submit your name idea(s) by commenting on this post or stopping by Treetop Toys at the Zoo! The contest will run from Monday, Sept 22 to Monday, Sept 29. The name winner will get a special meet and greet with the cubs and names will be announced October 14!
Once the cubs are old enough, they'll be transferred out of the children's zoo to new homes. In the meantime, Lincoln is making the most of their time together with their own little Luke and Leia; the zoo's Facebook and Instagram accounts are chock full of photos of the duo, looking happy as can be.
In the meantime, they're killing the Internet with emotions. I can't handle this much adorableness.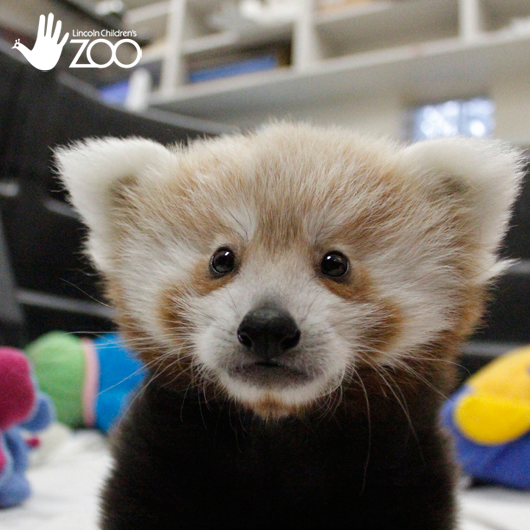 How dare you, panda. How dare you.