Here at the Daily Dot, we swap GIF images with each other every morning. Now we're looping you in. In the Morning GIF, we feature a popular—or just plain cool—GIF we found on Reddit, Canvas, or elsewhere on the Internet.
A balding man stands in front of grand painting by abstract expressionist Jackson Pollock. He is dressed in a fine blue suit with his hands cupped behind his back, providing no clue whatsoever as to what he is thinking of the paint-splattered work of art in front of him.
This is the scene depicted in Norman Rockwell's The Connoisseur, a painting which has baffled art historians for 51 years. Is Rockwell using the portrait to indict Pollock's artistic movement or admit his appreciation of the genre? One mysterious Tumblr blogger believes the answer is much more simple.
"I believe Rockwell's painting captures the moment in which something becomes art," the blogger wrote in September.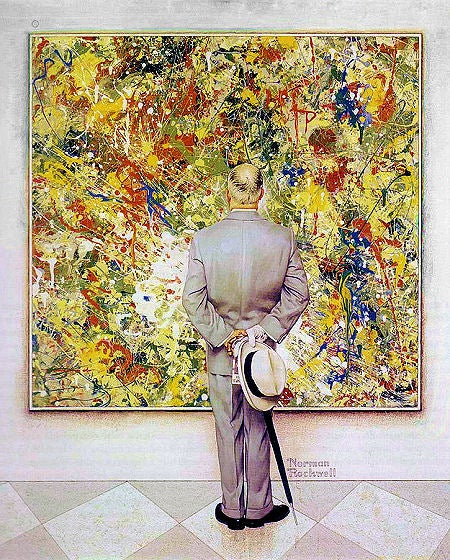 This blogger is known on Tumblr as the GIF Connoisseur. Over the past year, the unidentified blogger has created his or her own persona through paying tribute to great Tumblr GIFs by Photoshopping Rockwell's critic in front of it. One one rare occasion, the GIF Connoisseur even provided one lucky blogger with tips on how to have his or her work "critiqued."
"I like the morphing animation of your recent work, but the placement of the text is distracting for me," the connoisseur wrote on Jan. 19. "I think that a lot of work suffers from resolving itself too quickly, if that makes sense. I don't want to put energy into a piece that already tells me how to feel. I would recommend checking out David Shrigley for examples of good text/image compositions."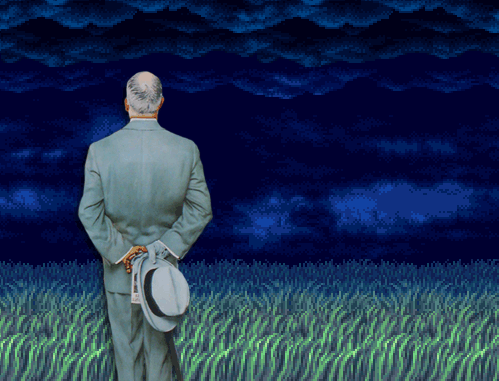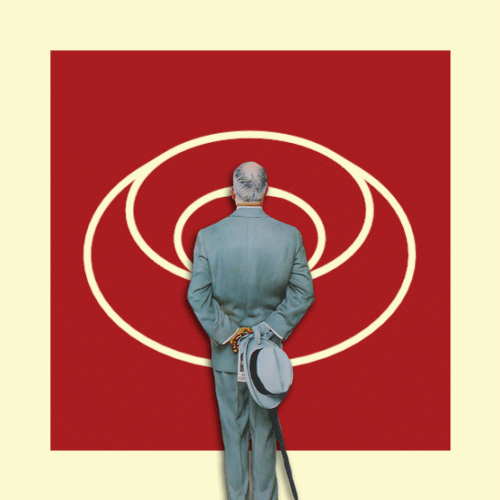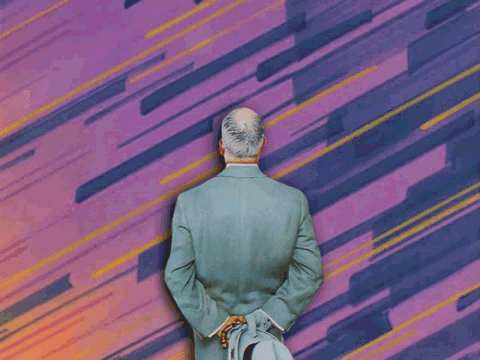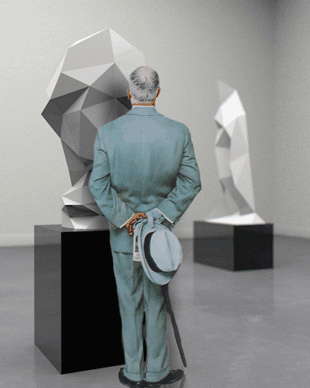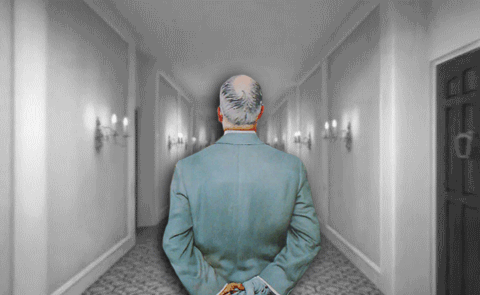 But like Rockwell's original oil painting (which was also featured on the cover of the Jan. 13, 1962 Saturday Evening Post), the GIFs featuring the connoisseur have become an art form themselves. In June alone, two GIFs have collected more than 600 notes combined. And in May, the following GIF remix by time-cop was featured on the blog.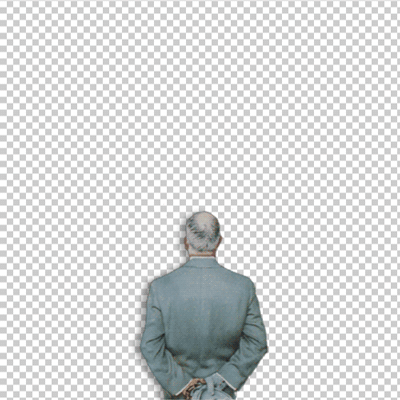 But like any gallery patron trying to enjoy a masterpiece, sometimes you just want an unobstructed view of the artwork. That includes Tumblr blogger killgood.
"Do you really have to ruin every GIF with a man's backside?" killgood asked in January. 
"Pardon me, my good sir," the GIF connoisseur responded. "Am I blocking your view of this exquisite GIF?  Which one takes your fancy? I will be out of your way momentarily."
Images via GIF Connoisseur