At last, a few moments of privacy. You close the office door and hit up some RedTube for some much needed alone time. Then, out of nowhere, your partner, your parent, or even your child appears in the doorway—and you've been caught in a very compromised position. The Minimeyes motion sensor aims to make that scenario a thing of the past.
Minimeyes is a discreet Bluetooth-connected motion-sensing cube. Place it on a desk or bookshelf, and its IR sensor scans for motion in the area. If it senses someone walking into the room or opening a door, it will hide all the open windows on your desktop and mute sounds. On mobile, it can close the app you're using (on Android) or give you a notification and audio alert (on iOS).
https://www.youtube.com/watch?time_continue=2&v=3uTbzJ3iatY
While the sensor could be used at home, college students could also find it useful when taking advantage of private time in a shared dorm room.

READ MORE:
The device isn't just to protect your porn browsing, though. A working-from-home parent could use the device as an alert for when an errant toddler has wandered into the room (*cough* BBC dad *cough*). You could also set it up at work so you know when a coworker is sneaking up behind you—and you're not caught Facebooking. Using the app, you can also set it up so that multiple computers or devices react when someone enters a room.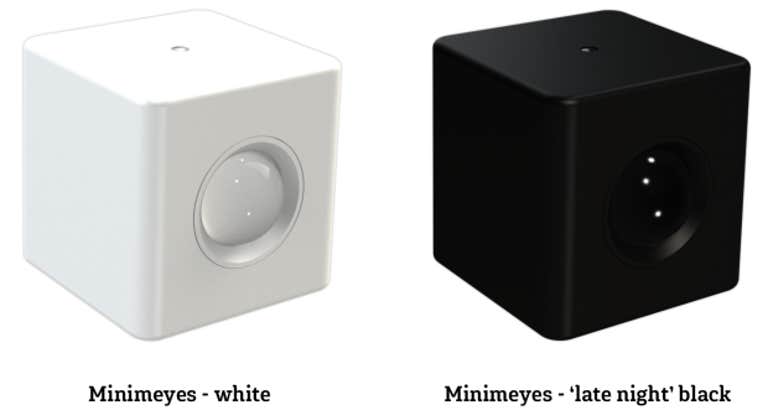 Minimeyes is currently raising funds on Indiegogo. The device itself is small enough to fit in the palm of your hand, with a battery life of up to two years. Estimated to ship in November, you can pre-order a door sensor for $24, or a motion sensor for $48. Hopefully, your coworkers or family members won't embarrass you once they realize what it is, though.
H/T the Next Web