Martha Stewart is trolling the Internet into oblivion. With the publication of a Time.com opinion piece titled "Why I Love My Drone," there can no longer be any doubt.
America's most professional homemaker remains as media-savvy as she ever was, undaunted—as anyone might reasonably be, especially someone her age—by the Internet. In fact it seems that the Internet has given Martha new life, as a medium suited to rewarding double entendres, winks and nudges, and the throwing of shade. Also anything involving drones.
Martha loves flying her drones around her Katonah, N.Y., estate. "Drones can be useful tools, and I am all about useful tools. One of my mottos is 'the right tool for the right job,'" she wrote. "Imagine what Louis XIV could have accomplished at Versailles if he'd had one."
https://t.co/b2YyxhGHbK was a huge hit today- displaying photos of my farm taken by a DRONE! controversial but fabulous, drones do a good job

— Martha Stewart (@MarthaStewart) July 10, 2014
Every @MarthaStewart tweet about drones https://t.co/aKZlNhiovA pic.twitter.com/7vs7X9Qrab

— Gizmodo (@Gizmodo) July 30, 2014
Meanwhile, just down the road lives aspiring aspirational homemaker Blake Lively. "I think she considers me a kind of mentor," Martha says in Vogue's profile of Lively. Like any good mentor, however, Martha cannot help but undermine her mentee: "She's a baker and a homemaker and now she's starting her own blog," Martha told the Huffington Post, referencing Lively's new site Preserve. She goes on, "I haven't seen it yet."
The Vogue profile reports that Martha is Lively's "idol." But when the Huffington Post asked her what she thought of Lively becoming "the next Martha Stewart," Martha said simply, "Let her try."
"I don't mean that facetiously!" she continued, laughing off the comment. "I mean, it's stupid, she could be an actress! Why would you want to be me if you could be an actress? I just did a movie yesterday, though — I can't even tell you about it — but I want to be Blake Lively," she joked.
Any Martha Stewart quote is, however, necessarily taken out of context—the context being that fixed on her face at all times is an impish grin, and every statement that might be taken one way is accompanied by raised eyebrows that might be taken another. Like a cool aunt with an aggressively dry sense of humor, you never quite know how to take what she's saying.
Surely Martha knows that these two subjects—drones, and Blake Lively—as divergent as they are, are Internet pressure-points. To what end might she be pushing them? At the very least Martha is re-positioning herself to be somewhat relevant in the new attention economy—especially now, perhaps, that her name has been diminished from the cover of her flagship magazine. Martha Stewart Living now reads—at a glance, anyway—simply as Living.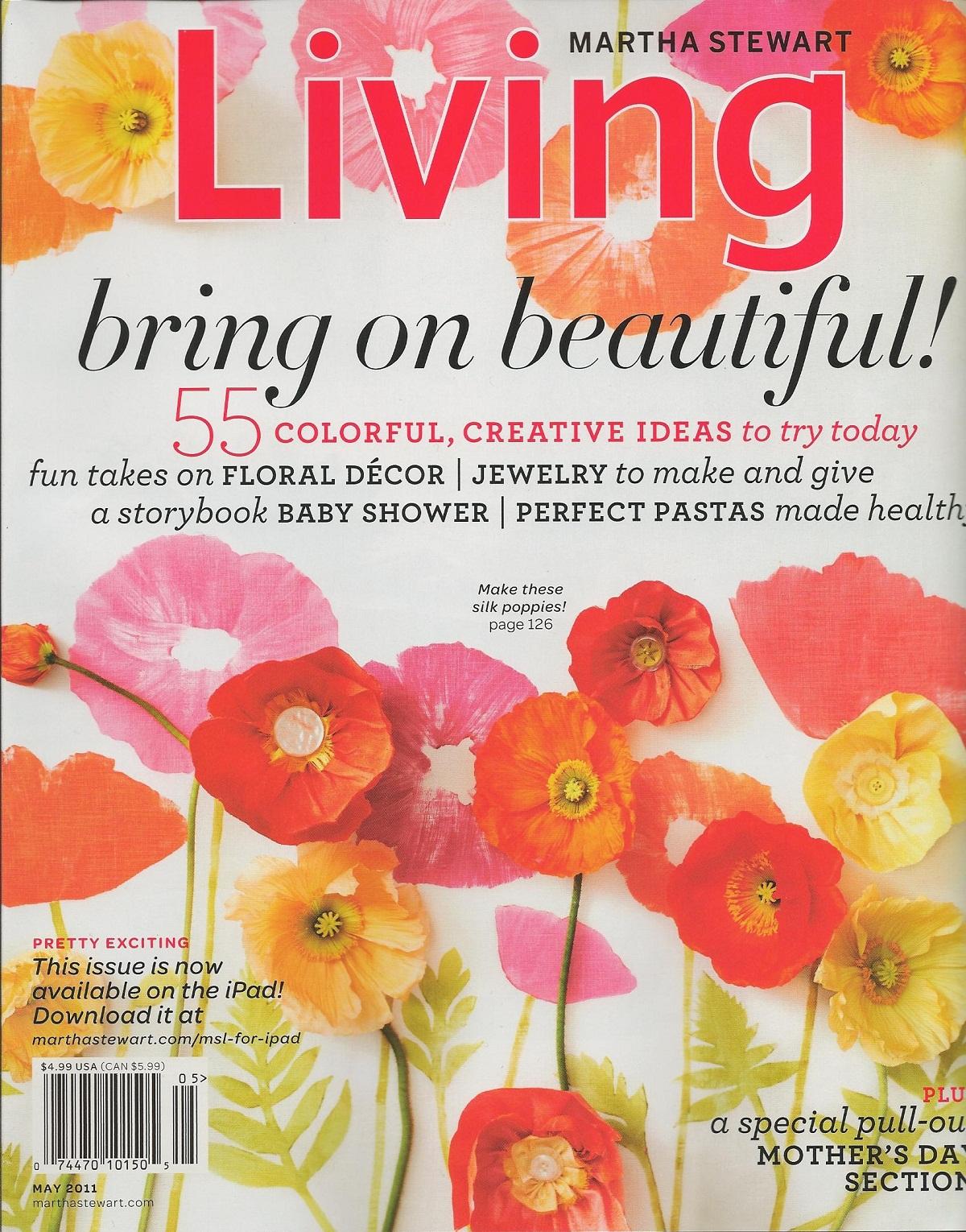 So, like any good entrepreneur, Martha is pivoting to the Internet, where a good personal brand—and who has a stronger personal brand than Marth?—can take you… somewhere, at least!
Controversial but fabulous, Martha Stewart runs the Internet. She is the alpha and the omega, the apex of the vortex. Long may she reign.
Photo via eirikso/Flickr (CC BY 2.0)