Our wealthy elite—the 1 percent—have taken plenty of abuse for their toxic effect on society. True to form, however, middle-class and poor Americans continue to dream of striking it rich.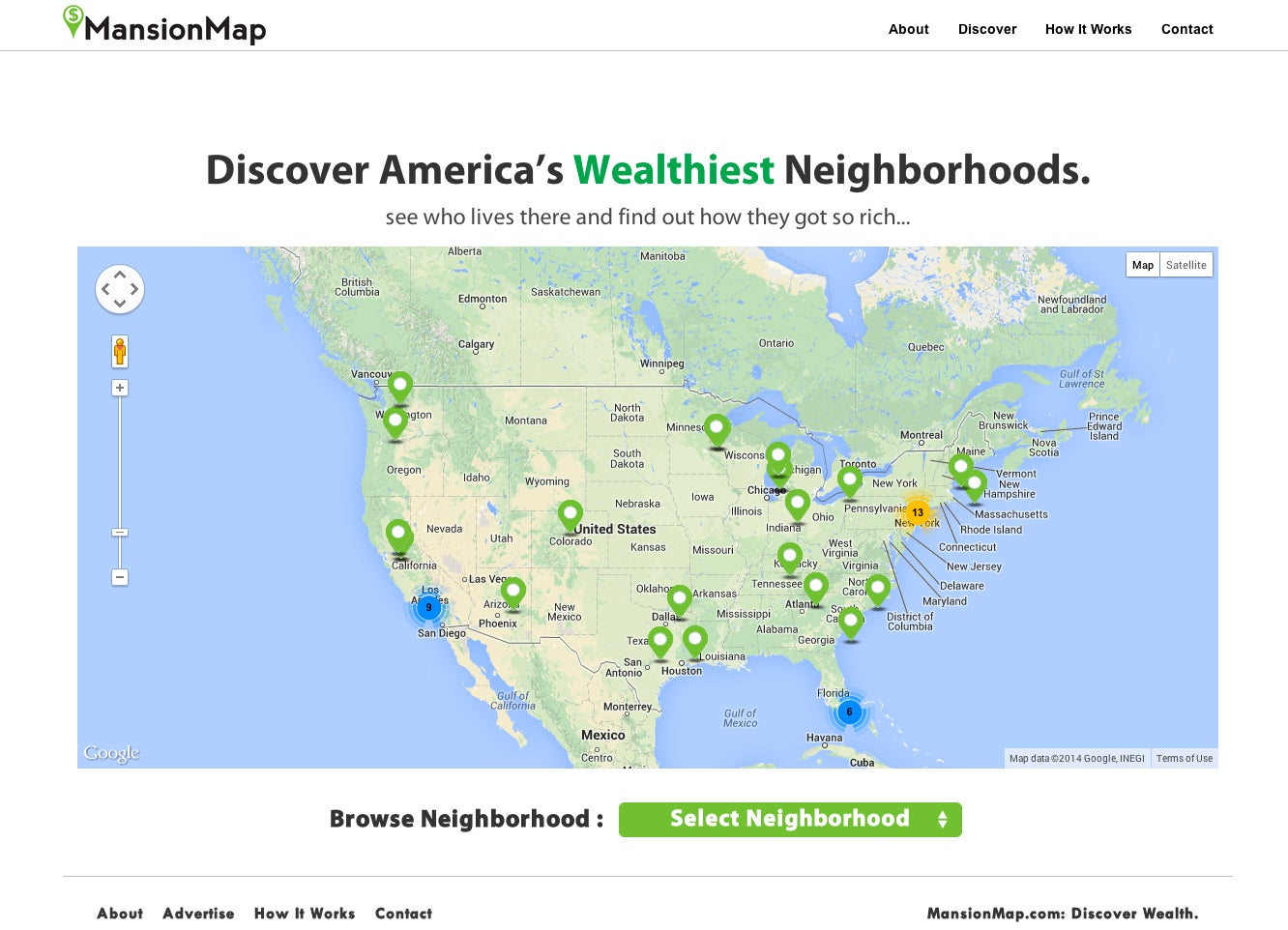 One such striver is Greg Berry, an entrepreneur whose latest product, Mansion Map, scrapes the Internet for data on palaces in exclusive zip codes so you can find out how their owners made their outrageous fortunes. Or, you know, start casing them for Bling Ring–type heists.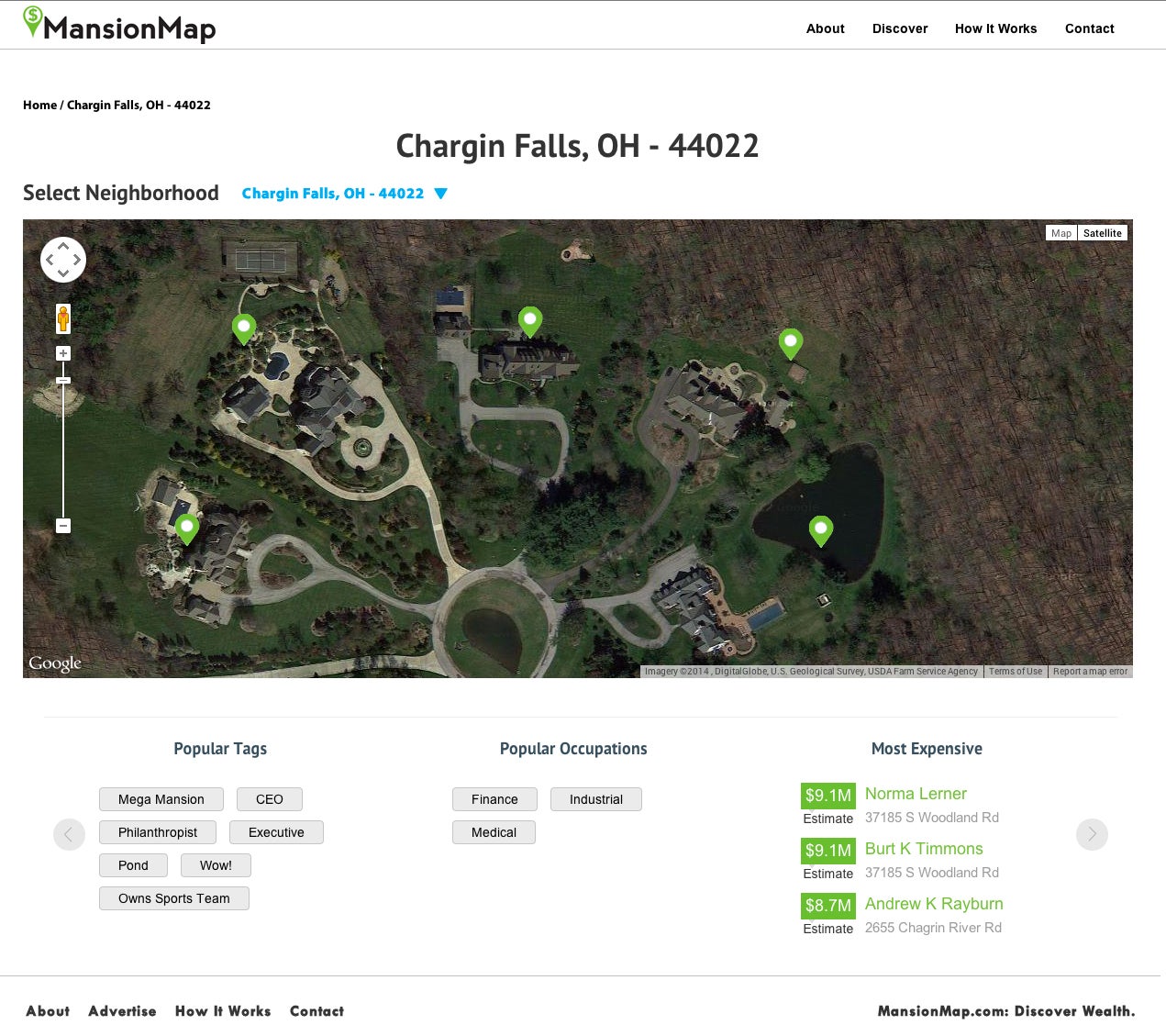 Pretty creepy, no? In fairness to Berry, this information isn't exactly private: he points out that websites like Zillow and White Pages tell you who lives where and offer estimates on the value of real estate properties. He's just pulling all that stuff together and throwing in an automated Google search on whatever name turns up—though someone's top results aren't necessarily the key to understanding their financial success in life (or even who they are):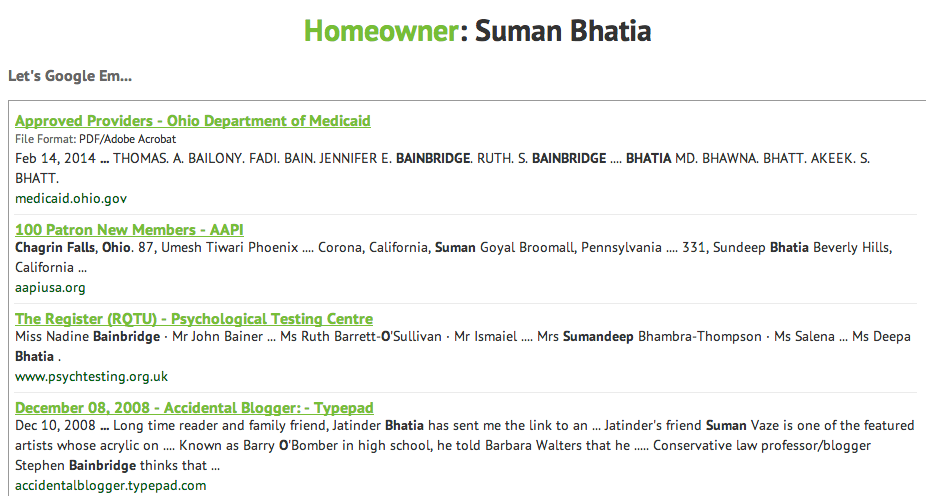 "We are all fascinated with biographies of successful people and also with celebrity homes," Berry writes in a press release that mentions how "inspirational" sprawling beacons of luxury can be. "Now we can see who lives next door to these celebrities in the bigger houses and find out about real wealth." Because if there's one thing right with this country, it's how we let our obsession with status drive us to invade the domestic lives of fellow citizens. Excelsior! 
Photo by Michael D Martin/Flickr (CC BY-ND 2.0)