Malaria infects more than 500 million people each year and kills up to 3 million, most of them young children.
Even though the virus has been all but defeated in the U.S. and Europe, it still harbors in some countries, especially South America and Africa. In a country like Namibia, migrating people add another threat to Malaria infection, as it can re-introduce the mosquito-borne infectious disease to a place where it previously had been eliminated or contained.
That's why governments are now looking at data from people's movements to inform health initiatives (in as anonymous a way as possible, of course). Specifically, researchers from the University of Southampton in England have been tracing people via their phones.
Andrew Tatem, one of the researchers in study, began working with the government in Zanzibar to reduce malaria in 2008.
"[Infection rates alone] are not a good metric for malaria transmission," he wrote. "If you go into a community, and you take the blood of a 100 people, the percentage that have parasites could be 50 out of 100. But that's just one area, and you're not sure whether it's just there or the same rates exist everywhere."
Mapping migration rates are one way to solve that problem because movements of infected people will influence where the medicine and doctors will go. Tatem's approach is to use phone satellite information—say, from a call or text—to localize a person and trace where they are going. This sort of method can pull in tons of data; in Tatum's study he put it as high as 9 billion data points.
Importantly, he can use this metadata to heat maps of malaria infections (like the one below).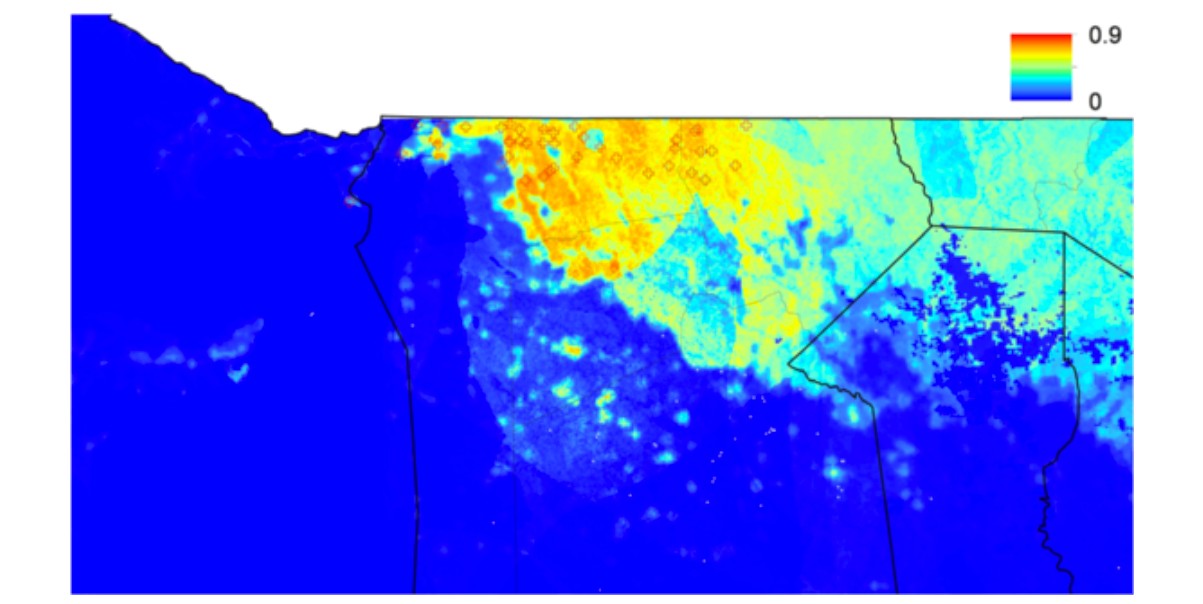 If a person moves from an area of high infection to low, that's quite important, especially if it's part of a larger trend. It could threaten a new infection hotspot.
The researchers their approach could be "rapidly updated and used to identify where active surveillance for both local and imported cases should be increased." They're currently working with a nonprofit, Flowminder Foundation, on a malaria-control program for more poverty-stricken countries. 
Photo by euthman/Flickr (C BY 2.0)