In 2019, kids in England will be required to learn about safe and healthy relationships and sex education from as early as four years old. Until that time comes, however, one book hopes to get the job done—with a few colorful descriptions and imaginative diagrams.
Last week, Katherine Peck from Banstead, England, shared a preview of Mummy Laid an Egg! by Babette Cole in a now-viral Facebook post. Peck stumbled upon the book while waiting at the doctor's office with two of her children.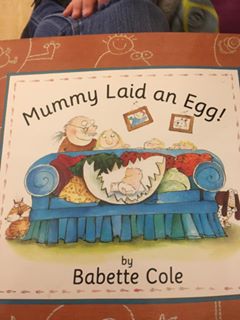 At first glance, it seemed innocent enough. There were references of "sugar and spice and all things nice," says Peck, who is a sex education teacher at a school for children with special needs. But then, around the sixth page, it took 180-degree turn.
Suddenly, the book shows two diagrams of what is supposed to resemble the male and female anatomy with reproductive organs. Sure, the mom has eggs, but instead of a penis and testicles, the dad has seed pods.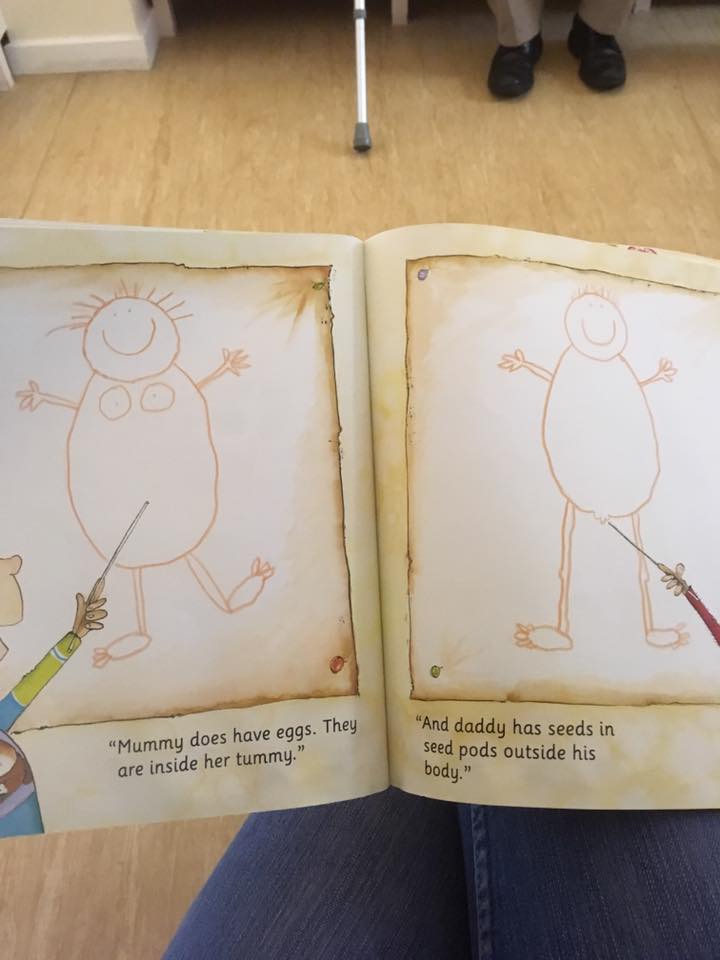 "I turned the page, and just thought, what the fuck?" Peck said. "But I wasn't prepared for the second half. It was crazy. So many different positions."
After a brief explanation of sex ("This fits in here" captions an arrow pointing from the seed pods to a hole that's supposed to be the vagina) the book gets, well, not pornographic, but comedically, ridiculously graphic.
Yep, kids definitely needed the visual representation of their parents having sex on a rolling skateboard, or while dressed up as clowns, or while tied up with balloons and floating into the sky, or while bouncing on a space hopper. Wow, the possibilities!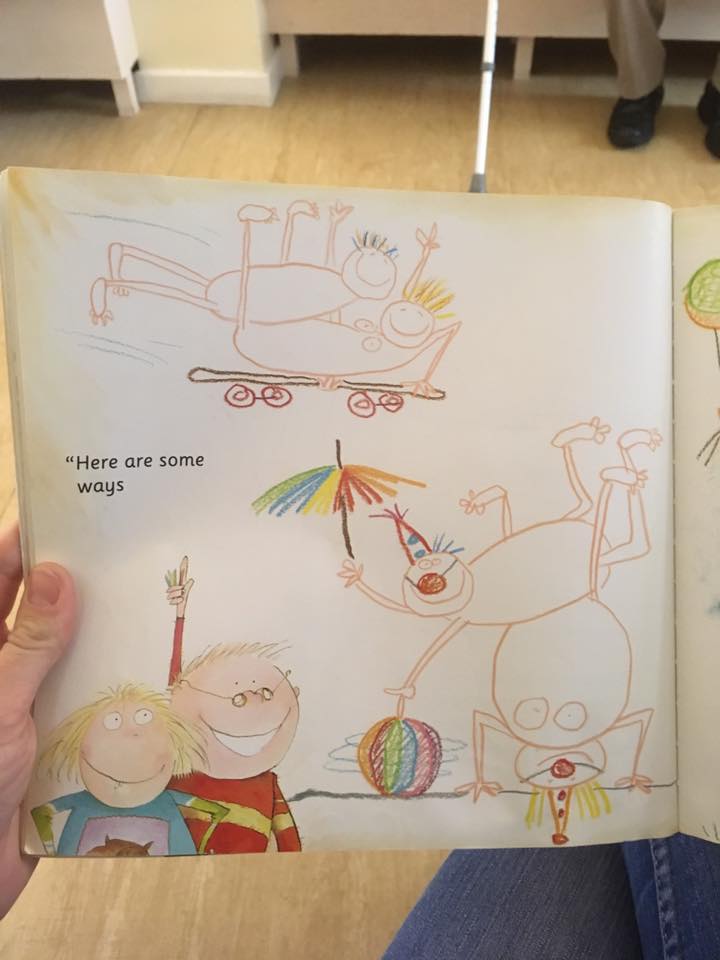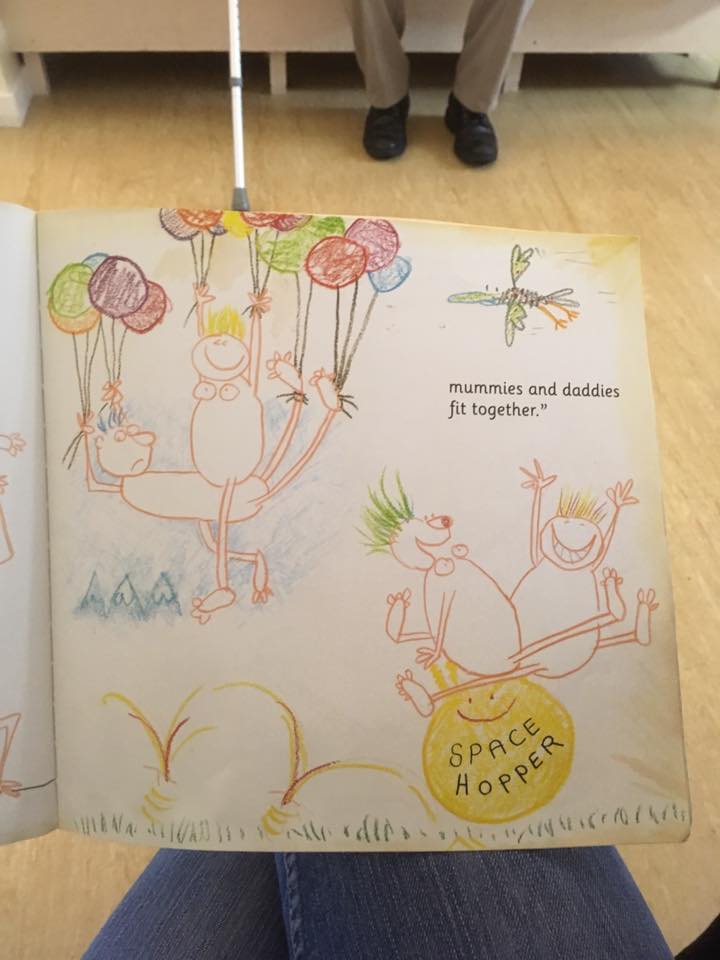 "No holds barred…where apparently 'this fits in here…' (sounds easy enough) and then what can only be described as a child-friendly Kama Sutra guide ensues," Peck wrote on Facebook.
From there, the book goes back to being pretty standard—seeds fertilize the egg, which then grows into a baby, which then pops out of Mummy. But the book definitely sparked interested in Peck's 8-year-old daughter, Ayla, nonetheless.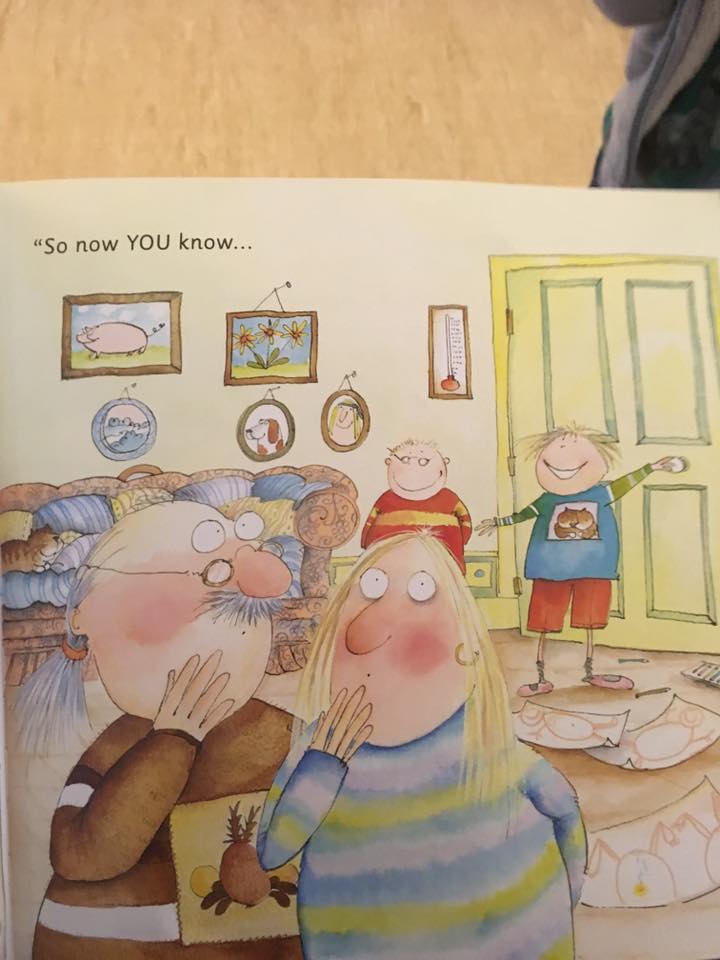 "To say Ayla…showed a sudden interest in the 'silly baby book', is an understatement! Cue the 4 billion questions I hadn't planned answering today," Peck wrote.
Read Peck's full Facebook post below:
https://www.facebook.com/katherine.peck12/posts/10154305111415918
H/T Refinery29