What do you do when your love life has hit a slump? Why, you start dating your close friend.
And document it online.
It sounds like the plot to a quirky romantic comedy, but Timothy Goodman and Jessica Walsh, who have been friends for four years, are trying it in real life. After each party's latest relationship failed, the great-looking pair realized that they were the only single members in their circle of friends. They took a long look at their shortcomings in the romance department.
"Tim is afraid of commitment, often dating many girls at once, and he's losing sight of what a healthy relationship means. Jessica is a hopeless romantic, jumping into relationships too quickly, always looking to find 'the one,'" their website 40 Days of Dating says.
Thus, Walsh and Goodman, tired of the fast-paced New York City singles scene, came up with a solution. As an experiment, they decided to enter into a relationship with each other—for 40 days.
"It's been said that it takes 40 days to change a bad habit. In an attempt to explore and hopefully overcome their fears and inadequacies, Tim and Jessica will go through the motions of a relationship for the next 40 days: the commitment, time, companionship, joys and frustrations," the website says. 
The experiment began on March 1. While its conclusion has of course already been reached, the pair decided to document it one day at a time beginning on July 10. As of August 5, the experiment's 27th day has been released.
"Every day was documented with a questionnaire that we filled out," Goodman told the Daily Dot. "We were in a constant state of worry about [placing the experiment online] before we began the project. We knew that if we were going to do it, we had to do it with as much sincerity as possible, and we had to go the full distance…It's been difficult, but also very liberating to release it to the public."
As Walsh and Goodman are both design professionals, each entry of their blog possesses a unique set of artwork, photos, and videos. Colorful illustrations pop out to draw viewers into each day's recap. Designers such as Paula Scher, Debbie Millman, Christoph Niemann, and Stefan Sagmeister contributed their work to the project.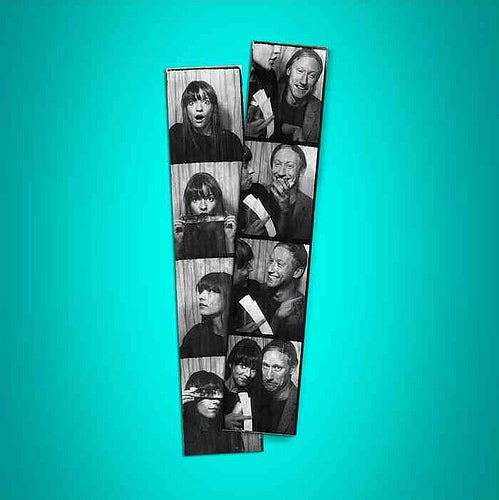 "We also did projects within the 40 days. For instance, on Day 5 we explored our past relationships and dating history via art and drawings. On Day 26 we asked 80 students to fill out a question 'What do relationships mean to you?' and documented the responses."
While they are keeping the eventual outcome of the experiment a secret, the pair declared they learned plenty from their 40 days as a couple.
"It challenged us to come to confront some issues that we both had long swept under the rug. And because of that, it has allowed us to rethink the way we approach and handle relationships moving forward, and make changes on a personal level as well."
The pair hopes their fans will see the similarities that all frustrated singles face when trying to make it in the dating world.
"Our relationship issues seem to be common with many other girls and guys we know, so we wanted to learn more about love and relationships in an attempt to figure out why. Our individual stories, issues and approaches aren't much different from a lot of folks. We're happy that people are connecting so much to it."
Paging Joe Gordon-Levitt and Zooey Deschanel: I think you've found the premise for your next flick.
All photos via Forty Days of Dating/Flickr