It's not always easy transitioning to everyday life after leaving the military, but one Michigan charity is trying to makes things easier for homeless veterans right around Veterans Day.
U.S. Army veteran Jim Wolf hasn't had an ideal life since returning home. He has struggled with poverty, homelessness, and alcoholism for decades, but two months ago he volunteered to undergo a physical transformation for Degage Ministries, a charity that aims to help veterans who have fallen on hard times and transform their lives.
Rob Bliss, who's become known around Grand Rapids, Mich. for pulling off viral stunts such as releasing 100,000 paper airplanes on the streets and putting together a record-breaking lip dub of "American Pie," met Wolf through Degage. Wanting to do things "for the better of [the] community, he decided to help Wolf turn his life around. 
In a time-lapse inspired by Dove's viral "Evolution" ad campaign, Bliss captured Wolf's transformation as he received a new haircut, a beard trim, and some new clothes. He's almost unrecognizable by the end, and his gratitude shines through once he sees himself.
As Reddit noted, a makeover won't magically solve all of your problems, but it can certainly boost your confidence and jump start bettering yourself. 
Since making the video, Wolf has started attending Alcoholics Anonymous meetings and has received housing. His journey is just beginning.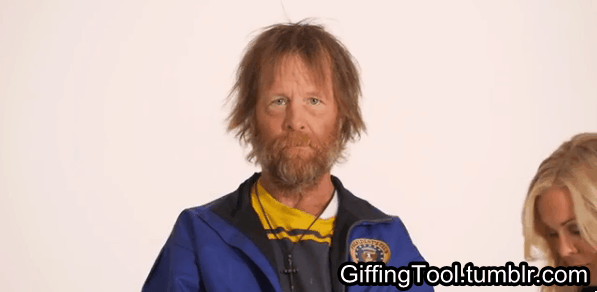 Photo via RobBlissCreative/YouTube