Last year, young Zoey Hutain's LED Halloween costume exploded in popularity on the Internet, earning her accolades that went far beyond her neighborhood. This year, her father, Royce, is hoping to improve upon last year's model and see if lightning will strike twice.
Royce debuted Zoey's latest LED costume on YouTube and shared it with Reddit. Zoey is once again dressed in black with LEDs affixed to the front of her body. This time, however, the "stick figure" design is capped with huge mouse ears, transforming Zoey into a pint-sized version of Minnie Mouse.
Naturally, the newest "Glowy Zoey" video proved very popular with redditors.
"You're doing an awesome thing not just in making her Halloween special but hopefully inspiring other parents to go the extra mile for their children. Way to go," redditor MrShift4 said.
Appropriately, Zoey trick-or-treated at Disneyland, securing "3 pounds of candy," according to Royce's description in the YouTube video.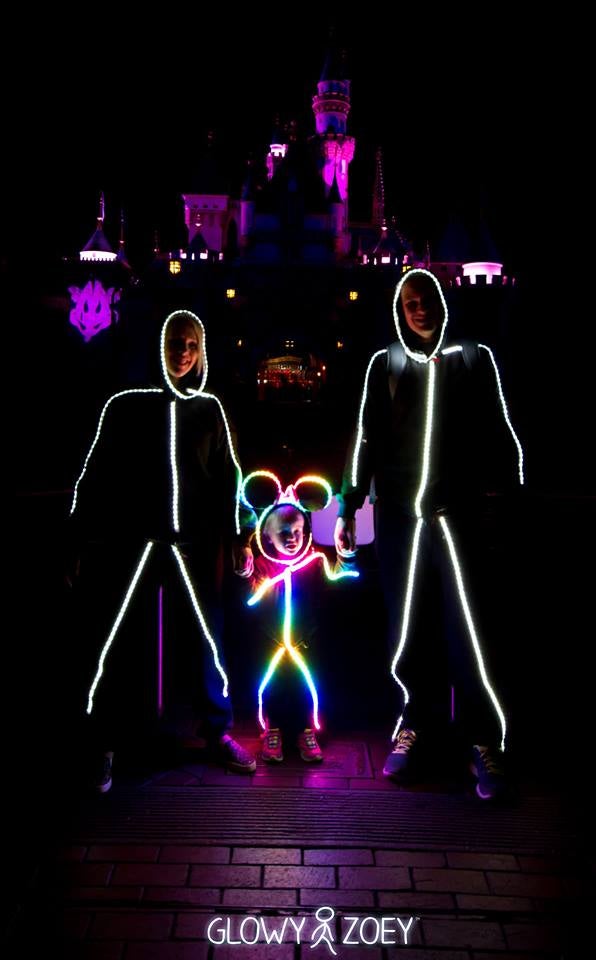 Photo via Glowy Zoey LED Suits/Facebook
We can only wonder what Royce Hutain has in store for next Halloween.
Photo via Glowy Zoey LED Suits/Facebook