A very lucky first grader experienced the magic of Christmas and the power of Reddit all in one fell swoop. 
On December 2, redditor BaconBazinga found a wallet belonging to a local first grader. Instead of simply returning the wallet—and of course its contents—to the young boy, BaconBazninga decided to take things one step further: He included a note from "Santa Claus" with the return.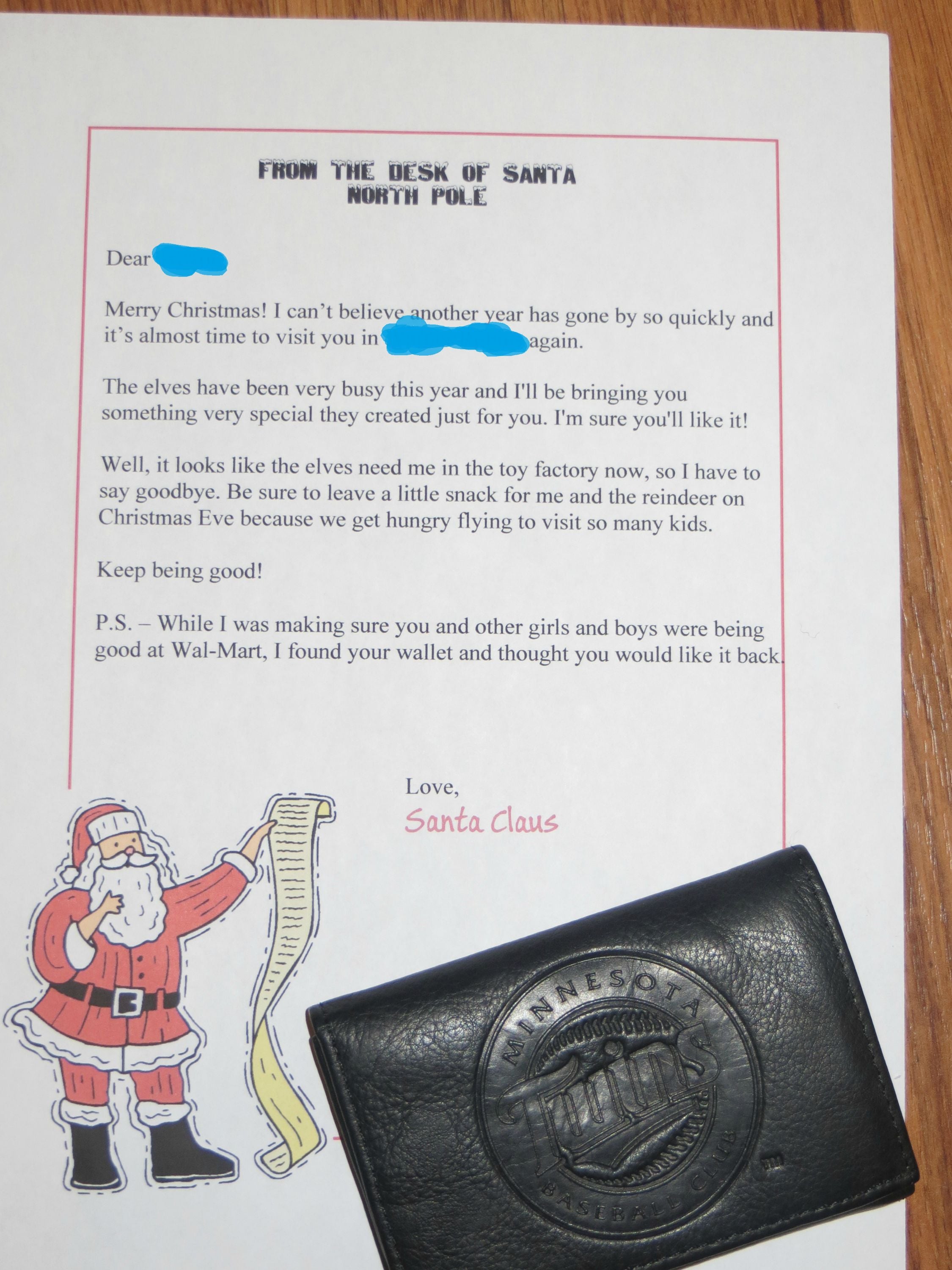 Photo via BaconBazinga/Imgur
Of course, once the post hit Reddit's r/pics community, a few cynics came forward to pose the obvious question: What if the child comes from a family that doesn't celebrate Christmas?
"Santa is real and all around us. Be a random act of kindness and see what kind of Santa you could be," BaconBazinga answered in a comment.
He went on to say that the Christmas-themed decoration he put on the envelope will serve as a warning of sorts to the parents in case they truly don't celebrate. Additionally, he included "Santa Claus, North Pole" as the return address.
Fortunately, not all redditors acted like Grinches.
"Hope you get some real life karma for this," redditor Larvatus_prodeo said.
"What an awesome thing to do. That's a lifelong memory you've created," CanadianJ said.
"Props for helping out a Twins fan. We need all the help we can get these days," said StreetDreams56, referring to the Minnesota logo on the wallet.
While commendable, we hope that BaconBazinga will not take things too far. After all, such goodwill may backfire if, say, a lonely college student loses his wallet in BaconBazinga's area around Valentine's Day.
Photo via Shawn Collins/Flickr