You know that the selfie craze has well and truly escaped the clutches of teen girls on Instagram when the latest meme is middle-aged British farmers taking pictures with their livestock.
The farm selfie, or "felfie", caught on thanks to a "Selfie on the Farm" contest in Irish Farmers Journal magazine. The winner, determined by the number of Facebook Likes, was a selfie by Irish farmer PJ Ryan posing with his cattle (pictured at top).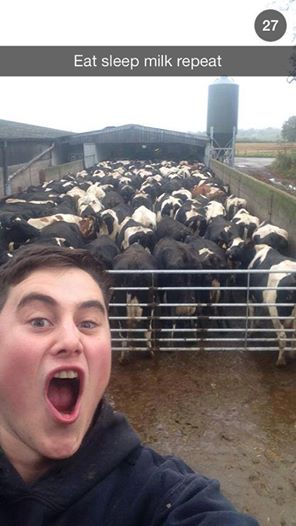 Looking at some of the photos submitted to the contest (and the casual farmer selfies posted on Imgur), you kind of find yourself wanting to hang out with these guys. Who wouldn't want to be friends with someone who poses for gangsta selfies with a sheep smoking a cigarette? Not to mention the girl posing with her pet goose… and an axe.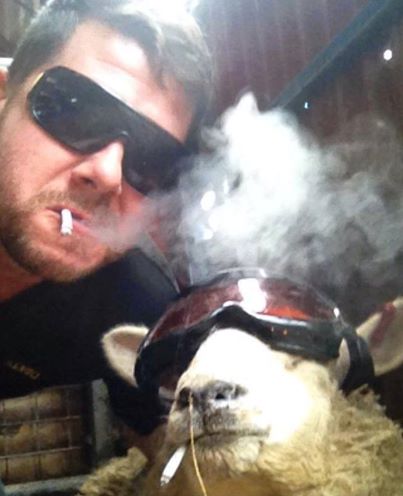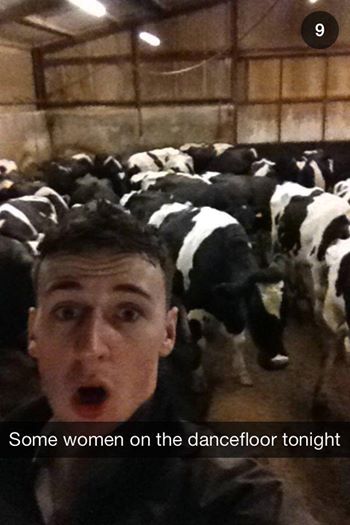 No one is cooler than these farmers. Just chillaxing with a herd of cows, Snapchatting their bros. They are living the dream.
Photos via BeansandToast / Imgur