Back in the pre-Internet era, if you wanted to figure out who the father of your child was, you had to send an application to The Maury Show, pray your story was outrageous enough to be selected, and then wait months to find out the results of your test in front of a live studio audience. Thanks to the Internet, you can figure out your child's parentage much faster and more easily: by crowdsourcing a paternity test on Facebook.
In a recent post on Reddit's white-trash shame hub r/trashy, redditor Mrs_bearasausus posted what she claimed was a screengrab of a post on her cousin's Facebook profile. The image features a photo of an infant and three photos of different men, one of whom was likely the the baby's father.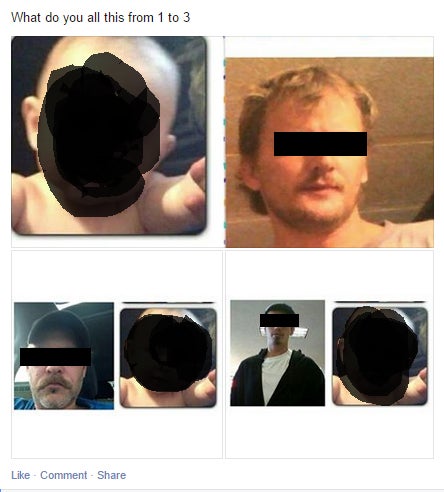 Because Mrs_bearasaurus blocked out the baby's face—"We all know what we are risking when we post our faces online … Children don't have that choice," she explained—most redditors weren't able to offer any guesses as to who the father might be. (They did, however, post a torrent of denigrating, slut-shaming comments about the mother.)
Mrs_bearasaurus did offer some backstory on her cousin's post: "She has four children total to at least 2 fathers, no job, boyfriend claims to be a tattoo artist, AND she does not have custody of any of the children," she wrote in the comments. "The reason she is questioning paternity is she is hoping the man she listed on the birth certificate isn't the father so she can get the baby back.
"The baby is a minor," she wrote, "and it isn't his fault his family is trash."
Granted, it's very possible this is a hoax or just a grab for upvotes. (A reverse image search on what the original poster claimed to be photos of her cousin pulled no results. We've reached out to the OP to verify if the screengrabs are legit.) 
But either way, this wouldn't be the first time a redditor had spotted a crowdsourced paternity test on Facebook. A few months ago, a similar Facebook paternity guessing game was posted on r/trashy, with four photos of potential fathers instead of three. (Bizarrely, the post was originally spotted on a county Facebook page.)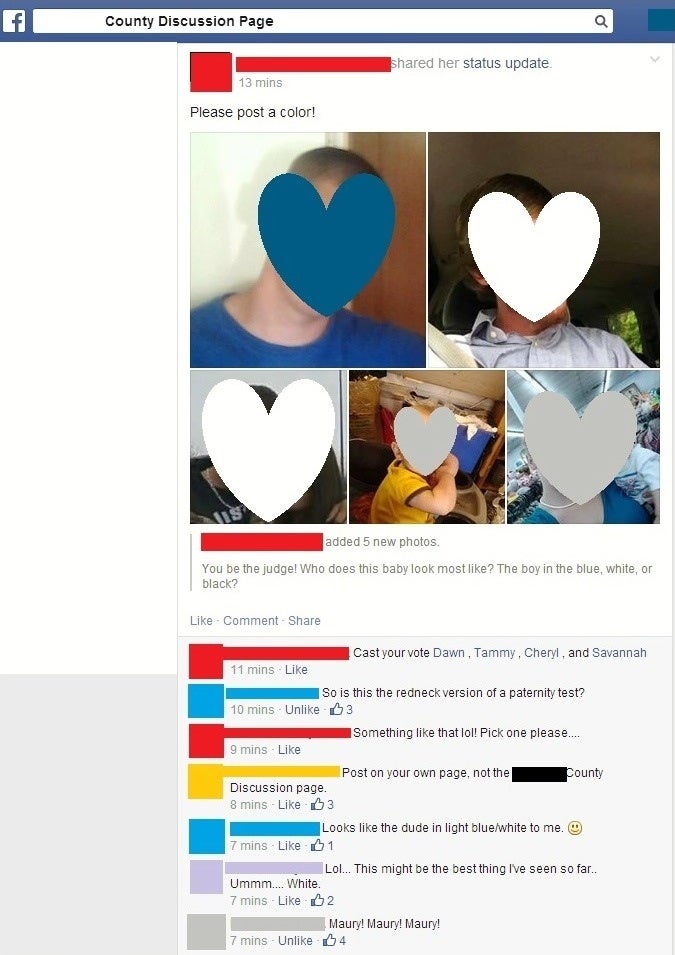 There's even this very long Facebook thread of a woman getting into a comments war after posting the results of her paternity test on her profile.
Hopefully, these folks can get a spot on Maury and settle this like civilized adults.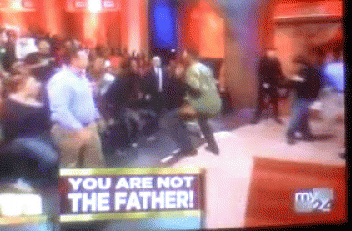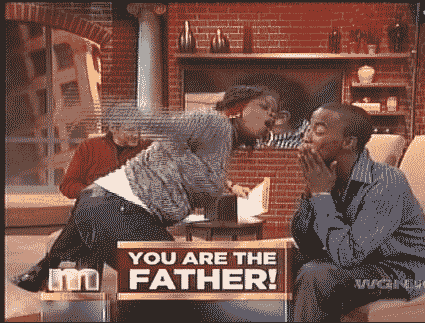 H/T Reddit | Photo by Christian Scheja/Flickr (CC BY 2.0)