An Idaho high school women's basketball coach has been fired from her job over a Facebook photo showing her boyfriend, a fellow sports coach at the same school, playfully cupping her breast. The boyfriend, a highly decorated men's football coach, was only reprimanded over the photo by Pocatello High School.
The couple, Laraine Cook and Tom Harrison, were on vacation when the photo was taken. It shows them posing and smiling in bathing suits with their arms around each other, with Harrison's hand resting on Cook's breast over her swimsuit top.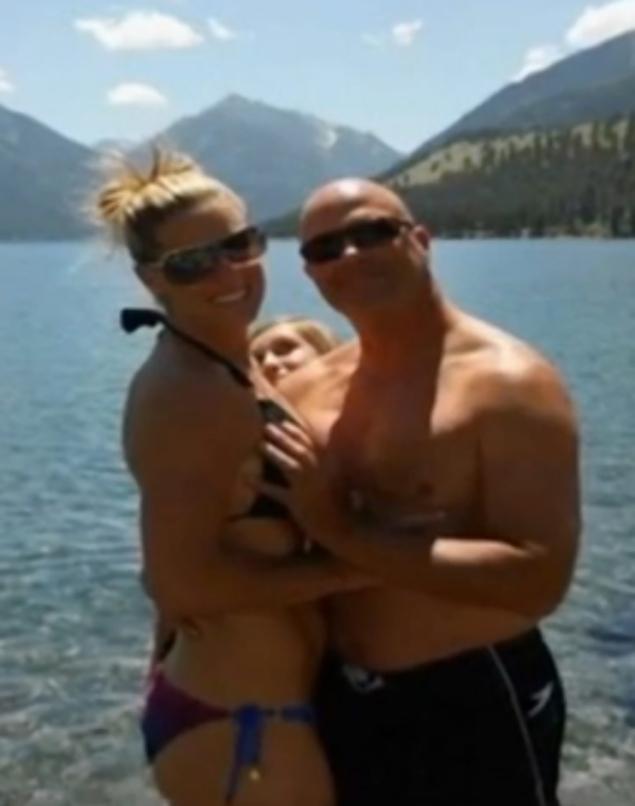 Parents and students who don't think the photo was racy enough to be considered inappropriate have rallied at school district meetings for Cook's reinstatement. The case was reviewed again by Idaho school superintendent Mary Vagner, Pocatello principal Don Cotant, and athletic director Robert Parker, to no avail. The school's women's basketball team, which came in third statewide last year, has an interim coach.
Harrison, a member of the Idaho High School Football Hall of Fame since 2000, called his girlfriend's firing "a sad deal." The photo has since been removed from Facebook. 
There's been no comment from Vagner, Cotant, or Parker about why Cook was let go while Harrison remains on staff at the school although he appears just as prominently in the photo.
H/T NY Daily News/Photo via NY Daily News