Do you remember the last time someone added you on Facebook who you didn't actually know that well? Turns out they're cleverer than you thought: Accepting a friend request can actually make you like that person, even if you didn't know them in the first place.
So says a recently published study, titled "It's Not Who You Know, but Who You Add." In the study, researchers invented a classmate named "Jordan"—who they sometimes made male and in other cases female—and asked 231 students to sign in on Facebook and either accept or ignore a friend request from Jordan.
After that, they asked the students what their feelings were about Jordan. Surprisingly, the ones who had accepted Jordan were more likely to say they liked him then those that hadn't, even though Jordan wasn't a real person and had a pretty bare Facebook page.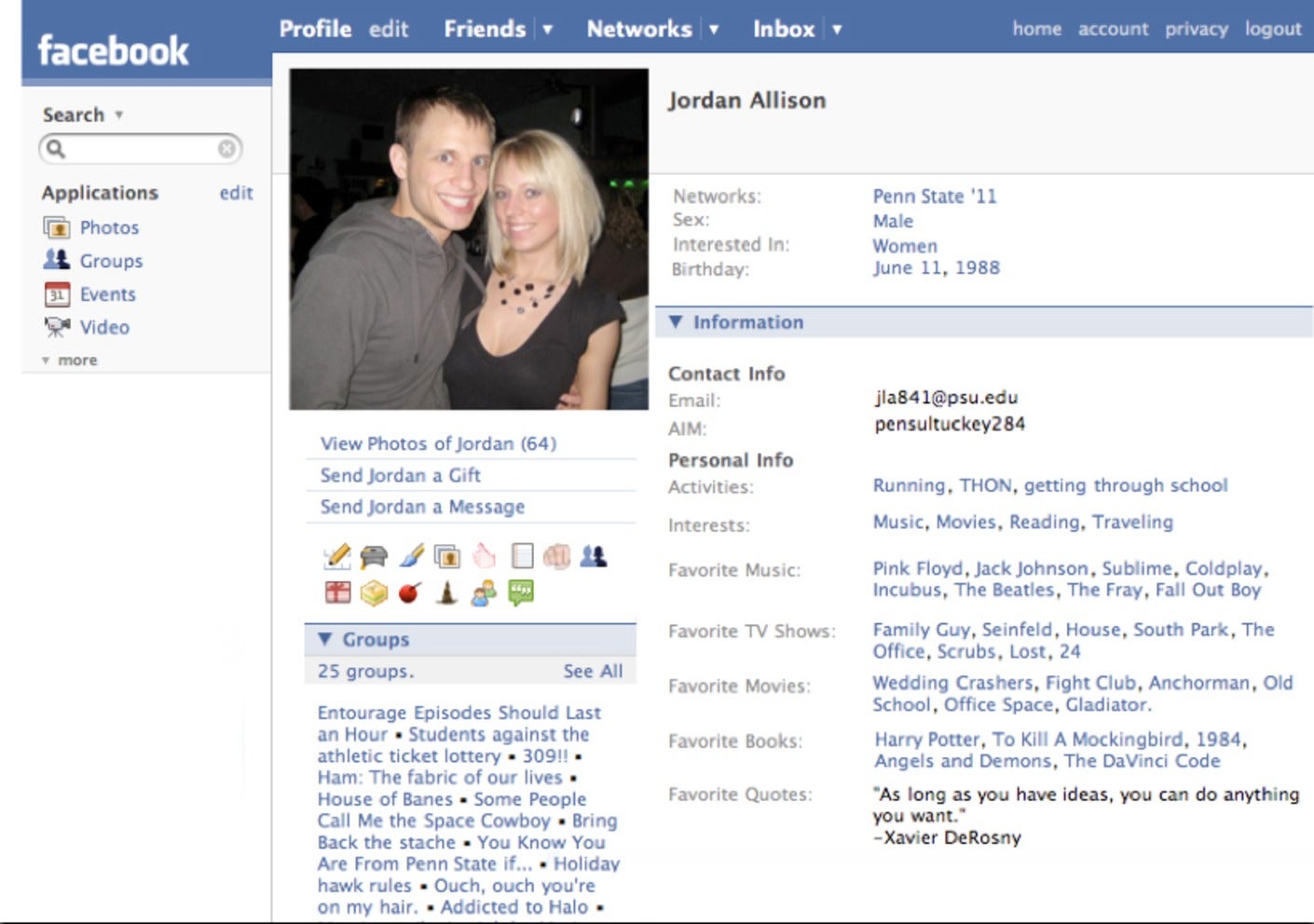 Why? One of the researchers Daniel Tamul had an idea—or rather, he cites a well-known idea from Benjamin Franklin, "The Benjamin Franklin Effect."
The principle says that the way we look at people is often influenced by what we did with them. It's counterintuitive, as you may have thought you'd decide what you felt about someone first, and then act on those feelings. In other words, you're more likely to like someone after you were nice to them, and more likely to dislike someone you were cruel to. It's a way of resolving cognitive dissonance.
Tamul and his team's research showed was that this is also true for Facebook, and they also go on to look at how the way we use Facebook is influencing us in real-life.
In a real-life friendship, you're likely to meet once or twice by coincidence, or because you share a class or workplace. After that you might go to parties and coffee with each other. At any rate, it'll be a while before you start doing things for each other and calling each other "friends"—which happens to be the first thing you do once you add someone on Facebook.
Another researcher, Anthony Limperos, said, "I do think that Facebook friendships/relationships differ from developing relationships in the real world. Adding a friend is a cue or token gesture. Based on the results of our study, I do think it is powerful cue."
So, unexpectedly, Facebook is making us like one another more, at least as long as we didn't know the person in the first place.
H/T The Conversation | Photo via Roxanne Milward/Flickr (CC BY NC ND 2.0)