Not for the first time, Facebook is taking flak for censoring supposedly "explicit" images of cancer survivors.
Facebook's idea of "indecent" material has long been a point of annoyance for users—particularly women. In the past, Facebook has deleted photos of elbows ("nudity"), the bare arms and shoulders of Arab women on a political protest page ("insulting"), and a breast cancer survivor who had covered her mastectomy scars with a tattoo.
The SCAR Project ("Breast cancer is not a pink ribbon") raises awareness of the realities of breast cancer, particularly the scars left behind by mastectomies. Inspired by Angelina Jolie, photographer and SCAR Project founder David Jay recently posted 24 new images of breast cancer survivors to the site's Facebook page. They didn't last long. Although many images are now back online, some were censored under Facebook's obscenity rules. 
Writing in a Change.org petition for Facebook to leave the project alone, one breast cancer survivor explained why the images shouldn't be classed as obscene. 
"The Scar Project, Stupid Dumb Breast Cancer, and other pages like them do not objectify or sexualize the human anatomy. They document the physical and emotional toll of women and men who have undergone mastectomies. … By removing the photos, Facebook is sending us a message that our struggle with this disease should be kept in the dark."
At the moment, it seems like Facebook censored the photos on the decidedly shaky grounds that semi-naked women are obscene or offensive—even if the images are of surgical scars and are intended to raise awareness of a deadly disease. However, the whole situation may have been a mistake in the first place.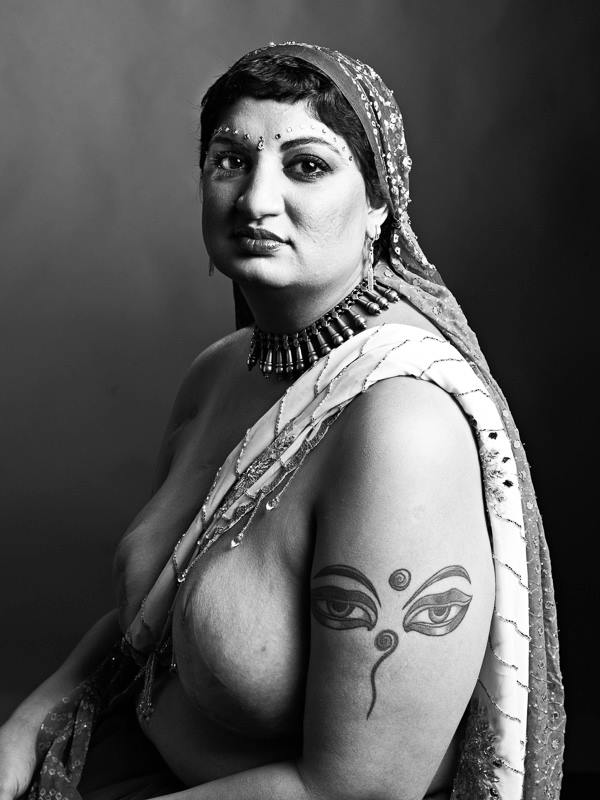 Although Facebook's content rules outlaw "Nudity or other sexually suggestive content," there's a specific note in their photo removal FAQs, stating that mastectomy photos are OK. "We agree that it's important and valuable to raise awareness around the mastectomy process," it explains, "and for people to be able to share experiences from illness and recovery."
Then why were some of the SCAR Project's photos removed? Although David Jay was originally given a 30-day ban from Facebook for posting the photos, a recent interview suggests that their removal was not in line with Facebook policy. Facebook spokesperson Alison Schumer told NBC news that Facebook was "supportive" of pages like the SCAR Project, suggesting that the photos might have been taken down by accident, or because they violated a different aspect of the site's photo policy.
So, is that Change.org petition still necessary? Nearly 9,000 people seem to think so. And it certainly has raised awareness of the SCAR Project. 
Photos via the SCAR Project