Most virginity auctions attract a great deal of money and press attention—but rarely, if ever, does the subject ever go through with it. That turned out to be the case with Elizabeth Raine, the now-28-year-old medical student who announced she would be auctioning off her virginity online.
Although bidding for Raine's auction closed yesterday at $801,000, Raine announced in a recent blog post that she no longer intends to lose her virginity to the winning bidder, citing the swirl of press attention surrounding her story as one of the factors behind her decision.
"I am here to tell you that the terms of the auction will not be fulfilled," Raine wrote. "With the blessings of my management and the high bidders, I have decided to put a stop to this kerfuffle (to describe it nicely) and return my focus to my medical training."
Raine's announcement that she would be shutting down her auction comes shortly after she "came out" to the Huffington Post, revealing her face in a series of photos. (Previously, Raine had insisted on remaining anonymous by obscuring her face in photos, disclosing only select biographical details on her blog.)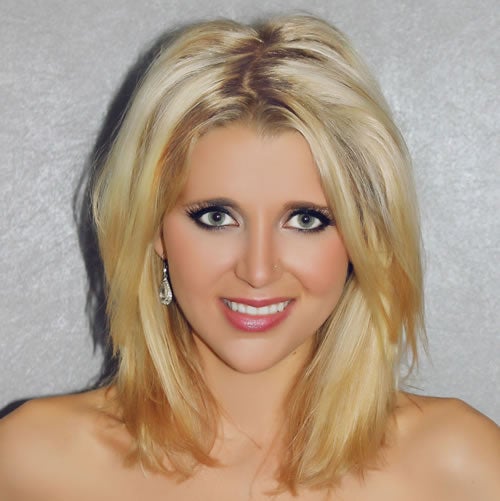 Photo via Elizabeth-Raine.com
 
In the piece, Raine revealed that she had been born in the American southwest and spent her childhood in Saudi Arabia, and that her mother had been killed in a plane crash when she was 10. She told the Huffington Post that her decision to come out was prompted in part by increased speculation that she would be involuntarily outed. "I wanted to do it on my own terms," she said. Raine also expressed her concern that she would be ejected from her medical school if her identity was revealed.
Although Raine insisted that she had "every intention" of going through with her virginity auction back in April, the announcement that she's backing out comes as no surprise to those who've followed similar stories in the past.
Natalie Dylan, the San Diego woman who tried to auction off her virginity at Nevada's Moonlite Bunny Ranch brothel in 2009, also backed out of her auction shortly after receiving the winning bid of $3.7 million. Catarina Migliorini, a Brazilian bikini model who appeared in the 2012 documentary Virgins Wanted, also seemed to have gotten cold feet, shutting down her own virginity auction after a Japanese businessman offered her more than $700,000.
It's unclear whether Raine's decision to shut down her auction was prompted by nervousness or increased concern that her career in medicine would be endangered by the auction's publicity. When the Daily Dot spoke with her last month, Raine hinted at the latter concern, saying that she'd "probably shut down the auction" if it posed a threat to her future career.
It's also certainly possible that Raine's auction was a hoax and she never intended to fulfill the terms of the auction in the first place, a concern that many skeptical commenters addressed when the story broke last month. (We've reached out to Raine and her publicity rep for comment, and will update if we hear back.)
But whatever her reasons for shutting down the auction, or even initiating it in the first place, Raine wants to make one thing clear: "I still do possess some spitefully strong beliefs about virginity, prostitution, and a woman's right to do as she damned pleases," she writes in her blog post, "but school is my first priority (as it has been for my entire life). At this point, I no longer care about the auction, at all. This was a very easy decision."
Photo via Elizabeth-Raine.com