When it comes to understanding BDSM, non-practitioners generally equate the kinky lifestyle with the chains, ropes, whips, and handcuffs found in Christian Grey's "red room of pain" in Fifty Shades of Grey. And among the different elements included in the BDSM portmanteau (bondage and discipline, dominance and submission, sadism and masochism), the middle portion (a dom sub relationship) may be the most difficult to understand for those outside the kink community.
Often equated with sadism and masochism (SM), dominance and submission plays with the concepts of power and control rather than physical sensation. In a Dominant/submissive, aka Dom/sub or simply D/s, relationship, the power dynamic between the participants is the kink. Essentially, the person in the dominant role takes partial or total control over the person in the submissive role.
What defines a dom sub relationship?
Types of dom sub relationships
While the D/s relationship can be physical and/or sexually intimate, physical contact is not necessary for domination and submission, which may be conducted digitally or over the phone as well. For example, financial domination (findom) doesn't require any physical contact, just monetary transactions. There is no singular way to be in a D/s relationship. People in D/s relationships can also be romantically involved with one another or not, monogamous or not (as in polyamorous or open), and of any gender or sexuality.
Some dominants and submissives (doms and subs) only remain in their roles during play scenes; a "switch" can play either role and may even negotiate swapping in the middle of a session. The ones that take on their D/s roles full-time are often in what is called a Total Power Exchange (TPE) relationship. In the BDSM community, the participants in these types of relationships are typically referred to as a "master/mistress" or a "slave," depending on their role. Master/slave relationships (M/s) must always be consensual, and sex is not necessarily involved in these relationships.
D/s relationships can be between BDSM lifestyle practitioners or with a professional dominator/dominatrix (pro-domme) or professional submissive (pro-sub).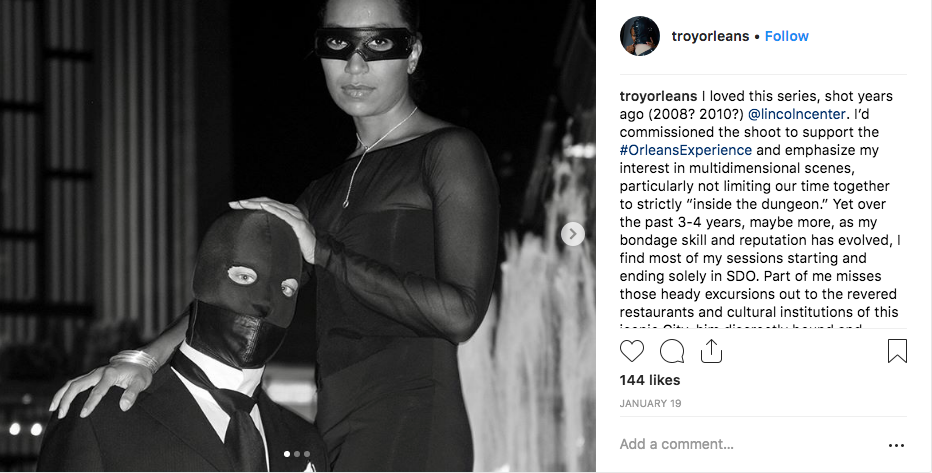 READ MORE:
Taking on the Dominant role
Also referred to as a "top," the dom exerts power over the sub in a D/s relationship. This dynamic is made obvious even in the capitalization of the letters, as members of the BDSM community intentionally leave the "s" in D/s lowercase to easily denote the lower hierarchical position.
Subs are usually required to address their doms by a specific title, for example, "sir" or "mistress." Doms can wield their power in various ways, in and out of the bedroom. There are different play scenes they can perform with their subs, from whipping and bondage to humiliation and forced chastity. Doms must have received consent from their sub to carry out any of these acts.
There are many misconceptions about doms. "Women who take on the dominant role are stereotyped as cruel and bitchy," dominatrix and BDSM practitioner Yin Q. said in an interview with Apogee. "But to be a responsible dominant or top, one must embody humility and mercy." Contrary to the optics, there is a lot of care and labor that goes into being a dom, from getting proper training on how to tie ropes and use toys to providing aftercare following a scene.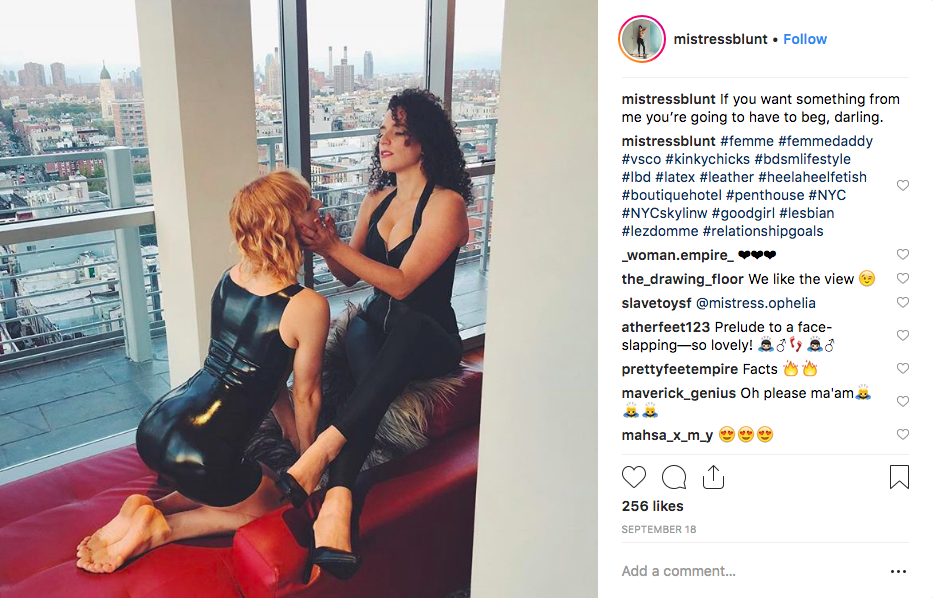 Two popular categories of domination are "femdom," in which the dom is female, and "maledom," in which the dom is male. However, a quick Google search reveals that the search term "femdom" has over 20 times more search results than "maledom" (309 million vs. 14.5 million)—it was also searched far more frequently by users, according to Google Trends.
How to be a sub
Even as femdom imagery becomes more popular online, the archetype of the feminine submissive (i.e., Anastasia Steele from the Fifty Shades of Grey trilogy) remains ever prevalent, though there are subs of all genders.
A sub, or "bottom," releases some or all control over to the dom in a D/s relationship. In the case of male submission (malesub), scenes can take the form of forced feminization, cuckoldry, and more. Because gender is inexplicably entangled with sex and power, it often—though not always—plays a major role in scene playing. Once again, the sub must consent everything that occurs during a play scene or session with a pro-domme.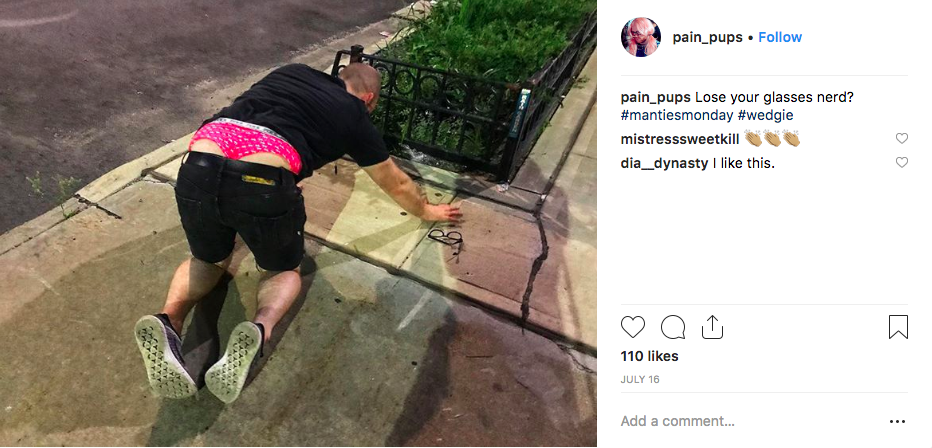 The necessity of consent ensures the sub is never truly powerless during D/s play. The sub is also playing out their own kinks and fetishes in a D/s relationship. While less common than pro-dommes, pro-subbing also exists for those seeking to play the dom role in a more professional setting.
"A pro-submissive session is similar to what's happening when you go to see immersive theatre or performance art," pro-sub Louisa Knight told Dazed. "You go into this space that has been created, it's very atmospheric, and you're able to lose yourself in the experience, because you know it is a held space."
Taking on submission as a lifestyle can lead to more than just satisfying one's kinkiness; D/s or M/s relationships can even lead to self-improvement in other areas, including improving one's diet and health.
Consent is key
In case you haven't caught onto the recurring theme yet, consent is vital to a functional dominant/submissive relationship. While the Fifty Shade of Grey misses the mark on consent, it at least introduced the masses to the concept of a D/s contract, which those beginning a D/s relationship can draw up to negotiate and define their arrangement. Contracts can be drawn up per play scene, as well as when entering a longer-term TPE or M/s relationship.
A safeword can also be used if a player gets uncomfortable during a scene; "mercy" is a commonly used safeword.
There is a massive difference between D/s relationships and abusive relationships, and that distinction is consent. Without consent, BDSM acts—such as sexual humiliation and caning—would be considered immoral and likely felonious.

READ MORE:
Demystifying dom sub relationships
Being in a D/s relationship doesn't mean you'll start dressing up in latex and bondage gear 24/7 all of a sudden. People in D/s relationships do many of the same things as those in "vanilla" relationships—which is what those in the kink community call couples who engage solely in normative, kink-free sex—like fart in front of each other or get the flu.
Though some lifestyle slaves or subs may choose to sport a collar to signify their D/s relationship, others may be wearing more covert accessories, like labeled underwear, or otherwise appear completely vanilla. While sex positivity has allowed some to be more open about their kinks, including BDSM, there are still many who choose to keep this part of their lives private due to the stigmatization of non-normative sexuality.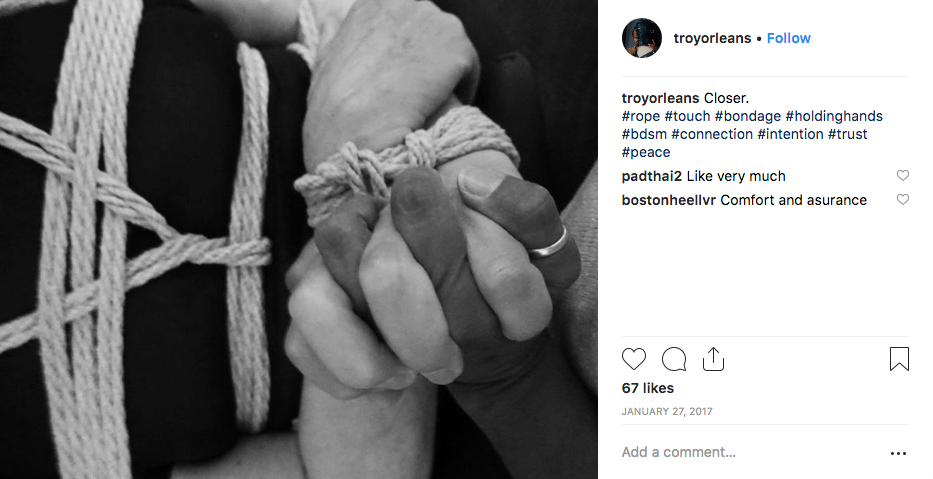 Sarah, a lifestyle practitioner who has been in different types of D/s relationships for 10 years, didn't want to share her last name, as she has yet to come out publicly about her kink. "I have not shared it with my parents, because as immigrants and as people of color, I don't think they would appreciate the appeal or value of something that appears akin to slavery," Sarah said.
The benefits of D/s relationships
While BDSM and/or kink cannot substitute real psychotherapy, sex therapists and practitioners have suggested that playing out these fantasies can have therapeutic benefits and can help some heal from trauma.
"I also don't think that people would understand the spiritual or therapeutic way in which I approach D/s." Sarah elaborates, "When I was a 24/7 slave, I really feel like it helped me stay grounded and attached to the world. The stability of that relationship did a lot for my feelings of abandonment and desire to be heard. My master had a singular commitment to me, my well-being physical and mental. I am no longer in that relationship, but we are still in touch over five years later."
Best BDSM Porn Sites
Big block about Premium Porn sites which are awesome and full of boobies, sex and all sorts of other things. I think that people should pay for porn cause it's just so great. Big block about Premium Porn sites which are awesome and full of boobies, sex and all sorts of other things. I think that people should pay for porn cause it's just so great. Big block about Premium Porn sites which are awesome and full of boobies, sex and all sorts of other things. I think that people should pay for porn cause it's just so great.
---
Editor's note: This article is regularly updated for relevance.