Presented by USAopoly
Game night is always more fun when there's a new deck to throw in the mix. Especially when that deck combines the elements of some of the most popular card games with Deadpool, everyone's favorite smart-ass superhero.
Deadpool vs. The World is a terrific gaming experience even if you aren't a comics fan. Between the suggested play time and the rules (we'll get to those later), the game works sort of like a mashup of Pictionary and Cards Against Humanity. But due to the content of the game, it's recommended for mature audiences only. It IS Deadpool, after all.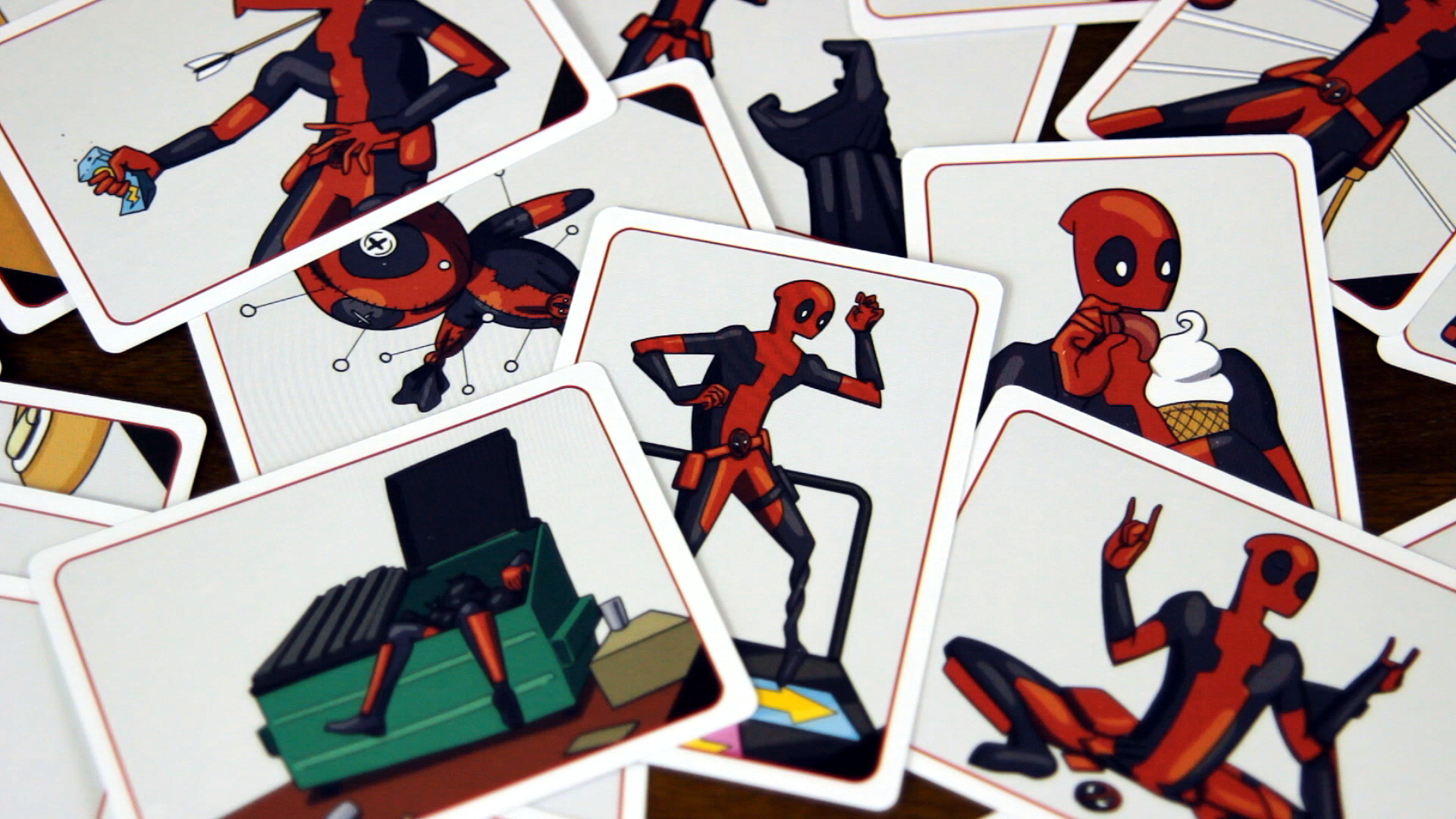 Three or more players take turns as one person starts the game as judge, drawing a WTF? (picture) card and flipping it over for everyone to see. The other players fill in whichever one of their caption cards that they think best fits the image. Then it's the judge's turn to decide on which explanation takes the cake. The player who best describes Deadpool's compromising situations wins!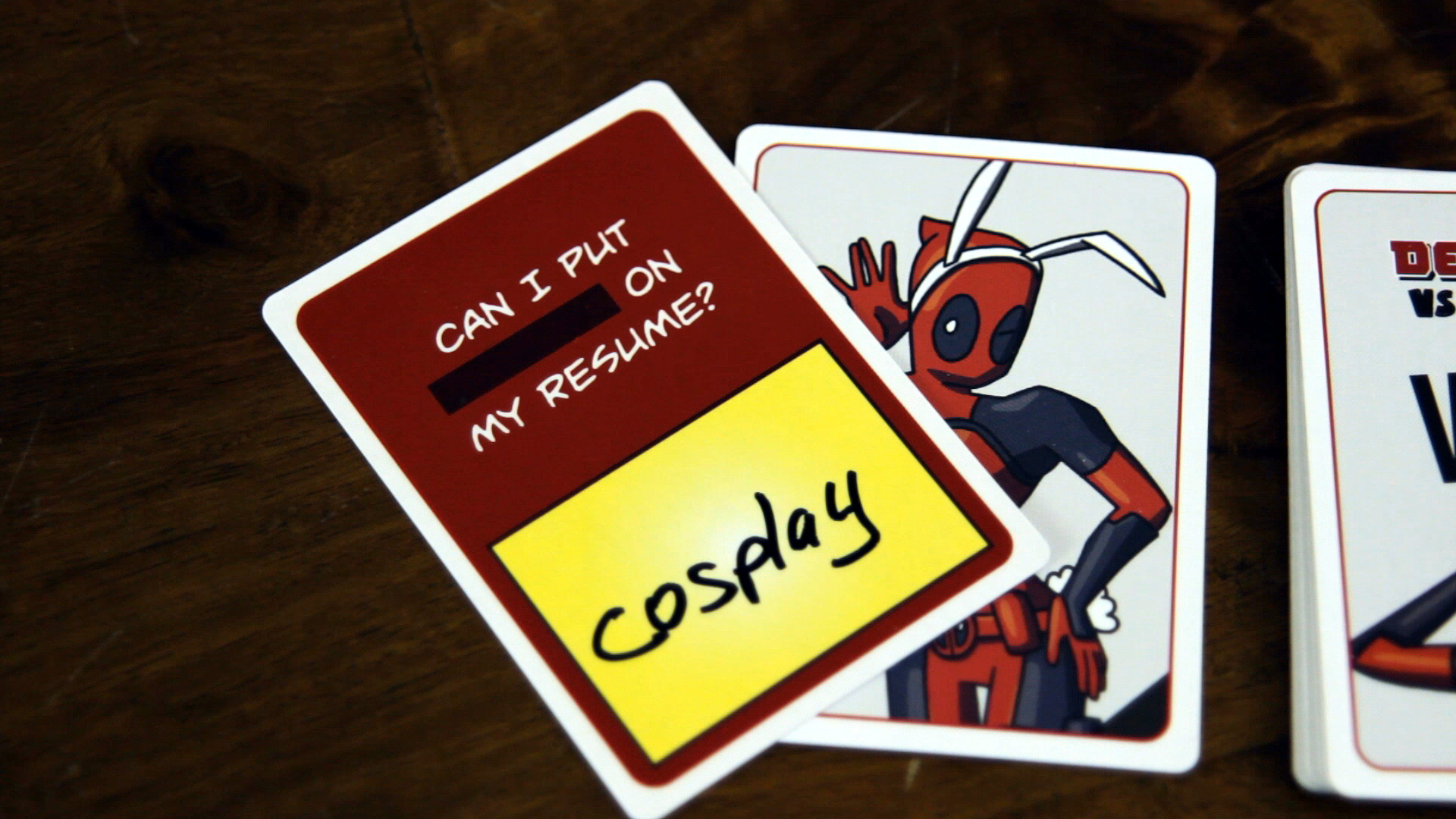 The game comes with 100 WTF? Cards that feature custom illustrations of Deadpool in very strange and unsightly situations, 300 caption cards, six erasable markers and a box to keep it all in. And it's available through Amazon for just $23.62 (regularly $24.95).
The Daily Dot receives payment for sponsored content. This post does not constitute our endorsement or review of the product. Interested in promoting your brand or product? Email us at bazaar@dailydot.com to learn more.