There was a month to go before Christmas 2011 and Ashley Hallenbeck wanted to get her mom something special. 
All she needed was $500 for a stove, so she turned to Reddit and offered to draw redditors at $2 a pop. 
She received more than 100 requests, including one from me—except I wanted her to draw the entire Daily Dot team as part of the company's first official holiday card. This was the result.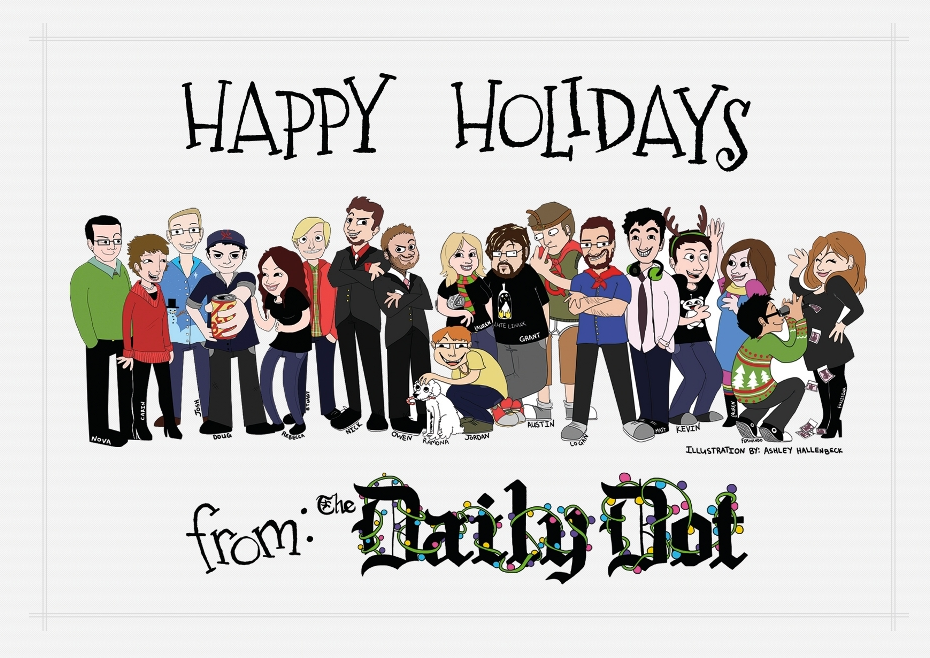 The drawings and holiday card were enough for Hallenbeck to buy her mom a stove and inspire her to push forward with her career as an artist.
"Shortly after I finished up the last cartoons for Reddit, I started to look into other cheap forms of art," Hallenbeck told me. "I hate expensive art; I think everyone should be able to have a little something if they want it."
Today Hallenbeck is a digital lab assistant, the director of promotions at the University of North Carolina's art magazine, and an employee at Walt Disney World, where she decorates the white gift boxes with Mickey Mouse and Tinkerbell. She's also the owner of a sticker machine where she and other artists sell handmade stickers.
About a month ago, I reached out to Hallenbeck to see if she was interested in making another Daily Dot holiday card. Despite having three commissions in December alone, she agreed to take on the project.
The following are sketches and a GIF of this year's holiday card in progress. 
From us at the Daily Dot, please have a safe and happy holiday! (Click each image to enlarge.)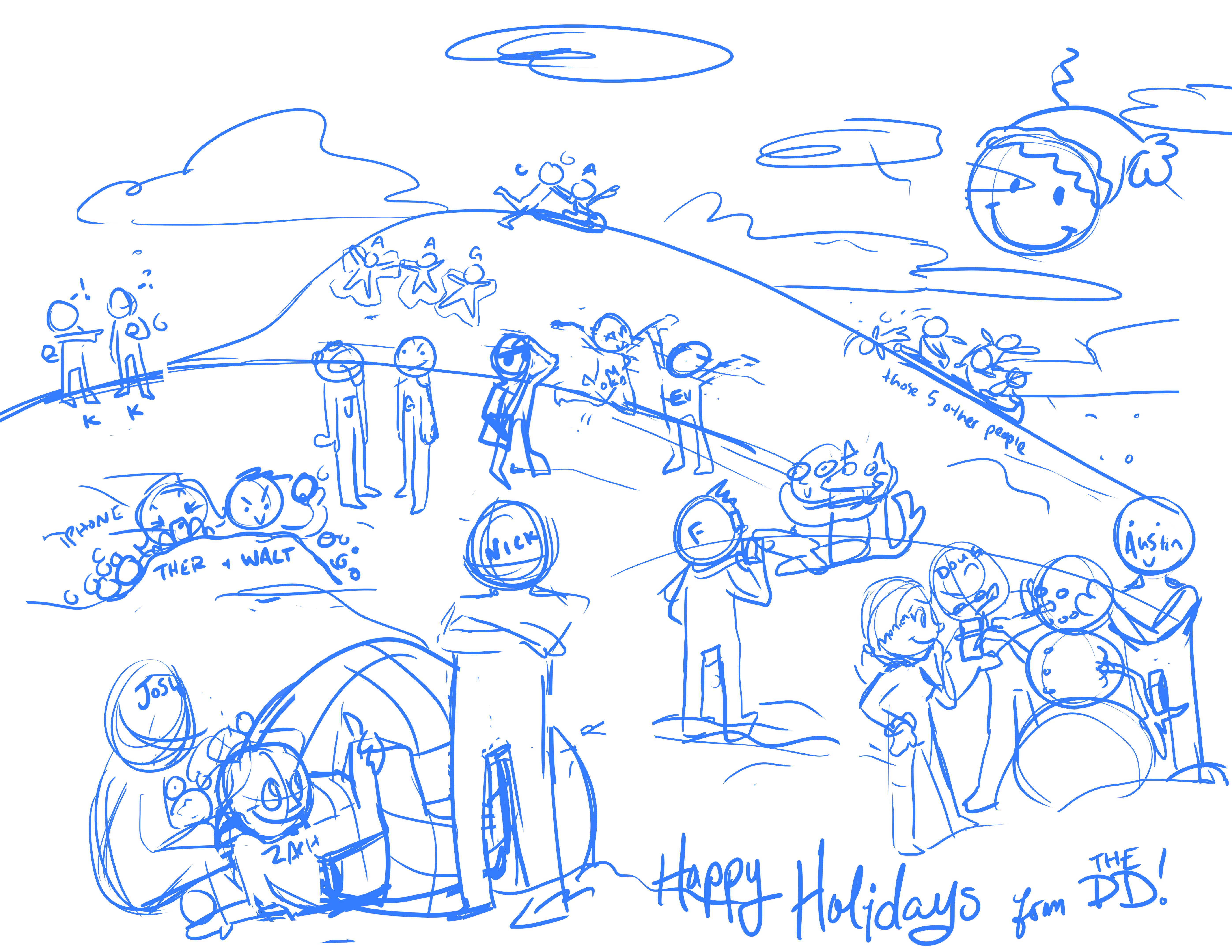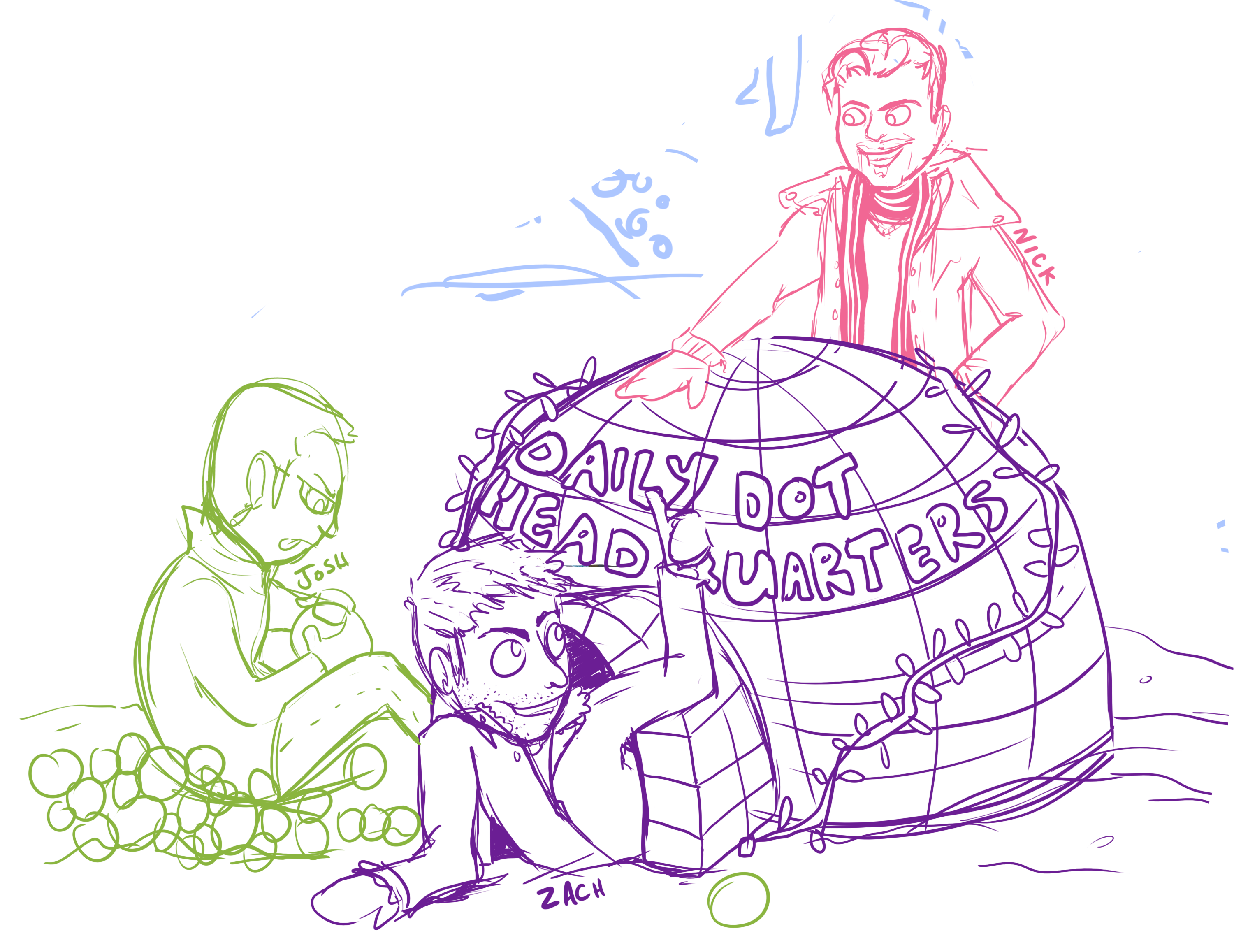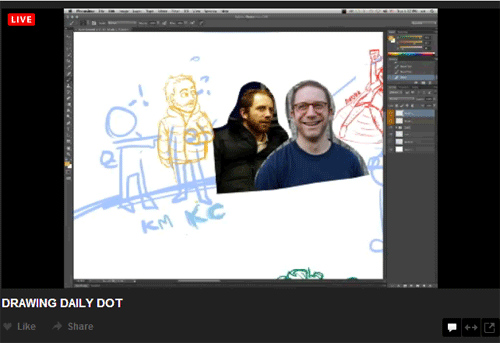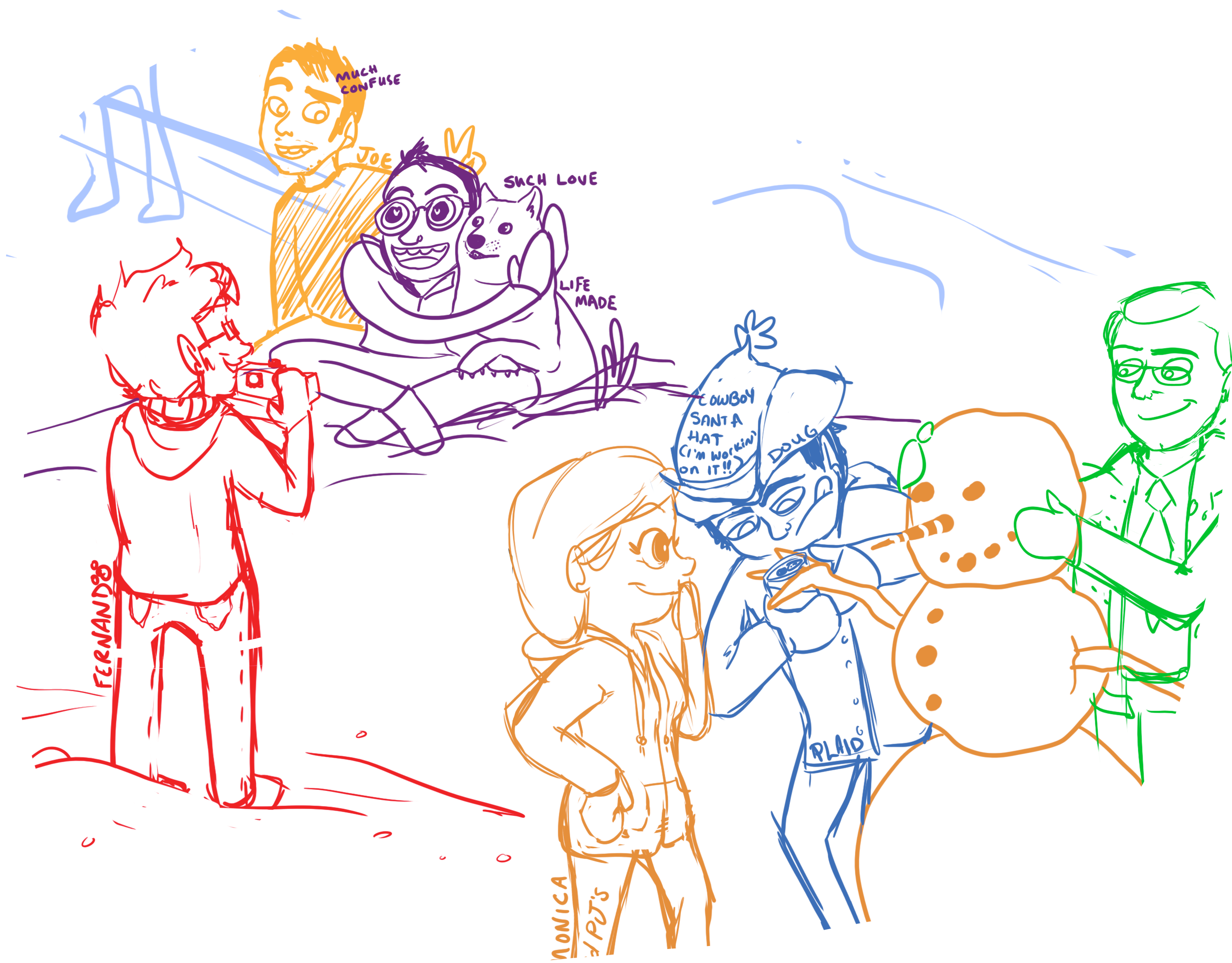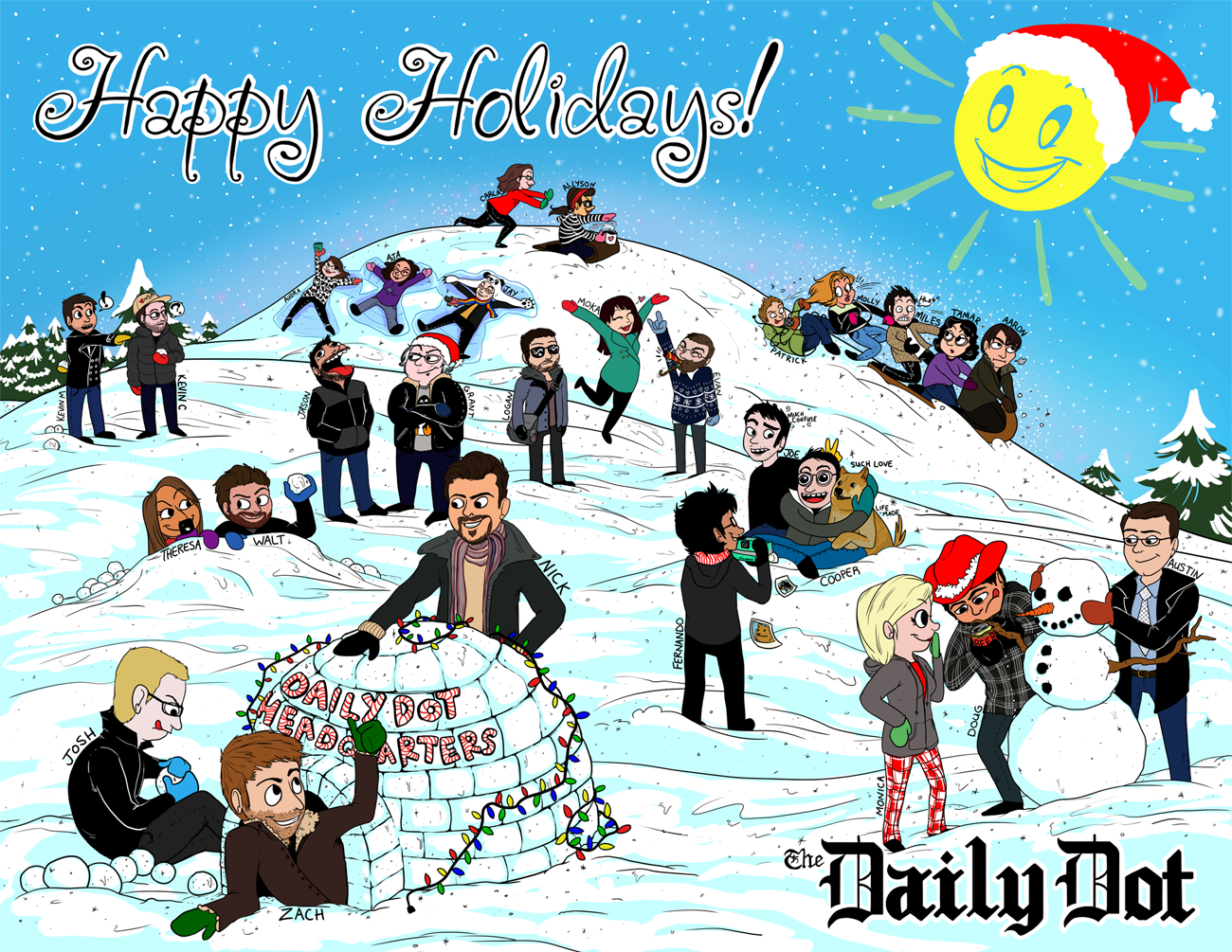 Illustrations by Ashley Hallenbeck