Hallie Twomey remembers her son C.J. as a born adventurer. She imagined the young man would travel and experience the beautiful places of the world, from mountains to sandy tropical beaches. 
But three and a half years ago, C.J.'s suicide cut the 20-year-old's life short. Twomey, devastated by the loss, kept her son's ashes on a shelf in her Maine home until a few months ago. She didn't want to keep them anymore. She wanted to give him the adventures he never got to have in life. 
Twomey's mission to scatter her son's ashes across the globe resonated on Facebook as friends and strangers volunteered to take some of C.J.'s ashes and scatter them. A Facebook page started by Twomey features photos and videos of C.J. being released into the Pacific surf in Hawaii and into the dense green foliage in Jamaica. He's been to Iron Mountain, Calif.; the Gulf of Mexico; Lake Erie; Okinawa, Japan; Point Park, Tenn.; Hollywood—the list goes on.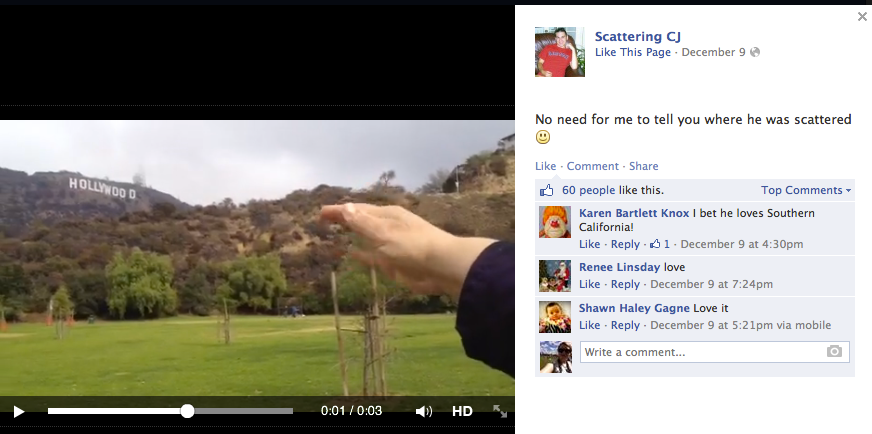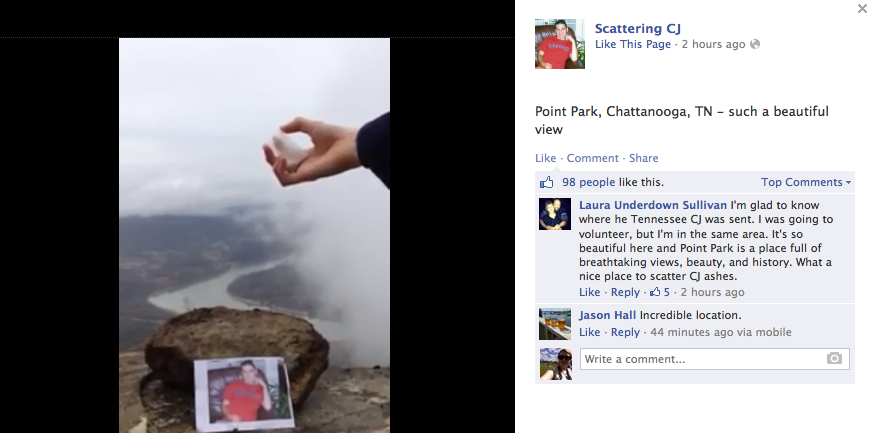 About 150 packets of C.J.'s ashes have been sent to people who reached out to Twomey on Facebook to help in the project. Twomey told the Associated Press that when it's over, she wants to publish a book containing the pictures and heartfelt notes she's received from volunteers. The proceeds would go to the New England Organ Bank.