The blog Me in My Place boasts photos of "beautiful women at home," and though the shots do indeed feature beautiful women, the "at home" part is more secondary. The women pose, often with very little on, but do little to interact with their domicile. Esquire does a recurring celebrity version of it, featuring actresses like Elisabeth Moss and Hannah Simone stripping down. The homes are a little nicer, the underwear more expensive.
Chloe Dykstra, a cosplayer, actress, and TV host, attempted to flip the script on the series. On Thursday, she posted her own version to Reddit. The set, captured by photographer Greg De Stefano, features Dykstra playing video games, popping zits in the mirror, cleaning up dog poop, and stuffing her face with kettle corn.
She wrote,
I always see these girls doing photoshoots for "Me In My Place", a website dedicated to depicting girls "naturally" lounging half-naked and fuck-me-eyed in their perfectly organized, tidy habitat. This shoot… Well, this is the shit I actually do in my place.
She's wearing very little in most of these shots, so it's not a complete skewering of the photo series—but Dykstra never claimed it to be. The set's called "Me ACTUALLY in my place." And seriously, popping zits in one's underwear is as real as it gets.
Of course, redditors had a field day ripping apart every detail of Dykstra's photo shoot, claiming it's not parody if she looks just as "sexy" as the women on Me in My Place, that she just wants attention, and that she was pandering to geeks by including shots of her "pretending" to play Xbox in her underwear.
There are plenty of clips on YouTube in which Dykstra is definitely not pretending. In fact, she has a new series, FortPlay, devoted to gaming.
Dykstra unleashed the "nerd rage." (The post also ended up on r/feet, where there was less rage.)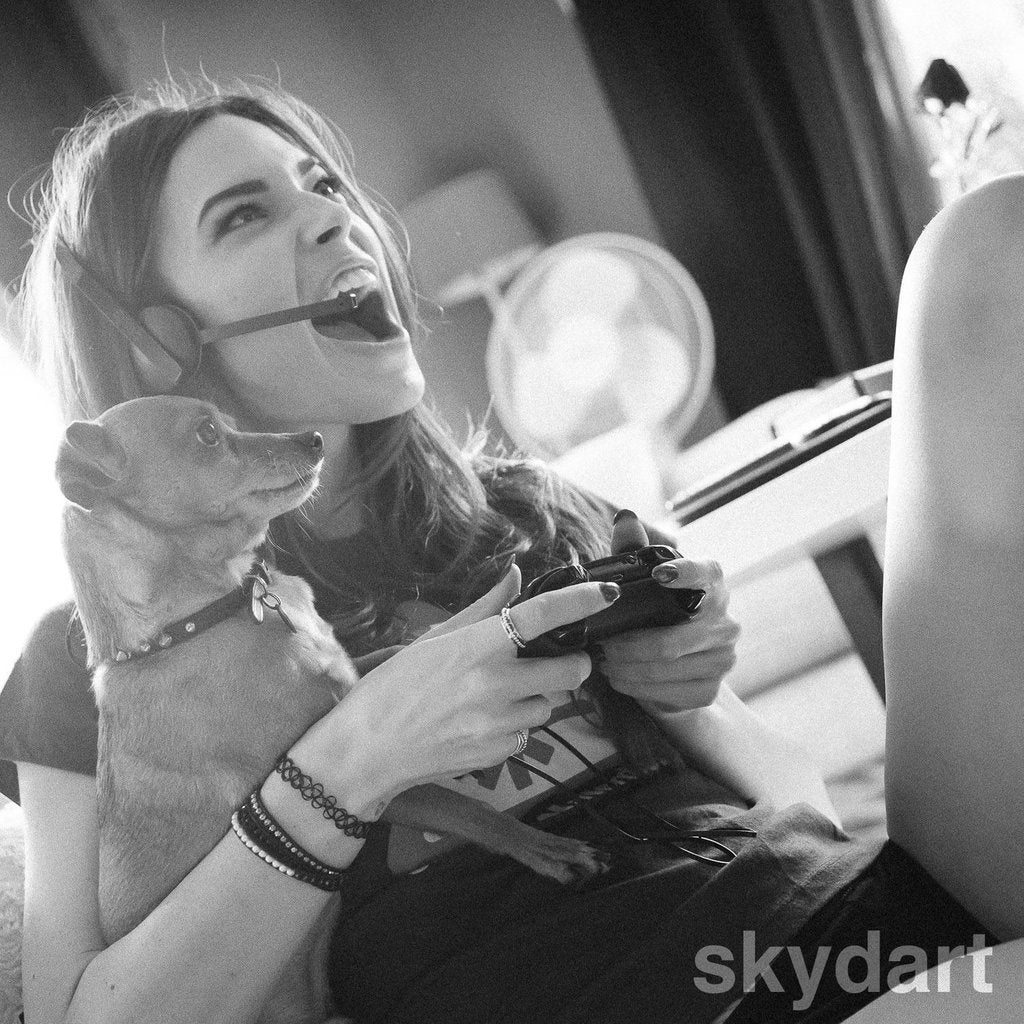 She has responded to many of these criticisms, some honestly, some tongue-in-cheek.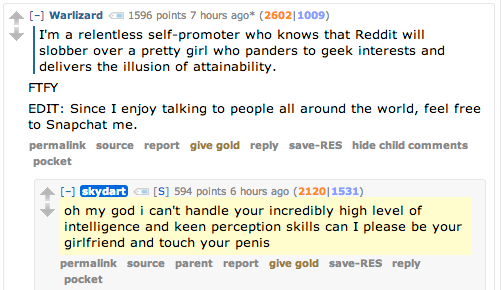 And she got a little help from friends like Wil Wheaton:
@wilw @VonAether Lord almighty. I'm not sure the joke is coming across quite right.

— Chloe Dykstra (@skydart) December 5, 2013
Elsewhere, she commented on the fact that people were giving her shit for wearing makeup:
For the record, I've posted PLENTY of pics of me on Reddit without make-up, even with eye infections. I specifically did myself up to look like the girls in MIMP. Otherwise the subject matter wouldn't stand alone as a joke. You'd just be like "WHY DO I WANT TO SEE A GIRL IN SWEATPANTS AND NO MAKE UP PICKING UP DOG SHIT."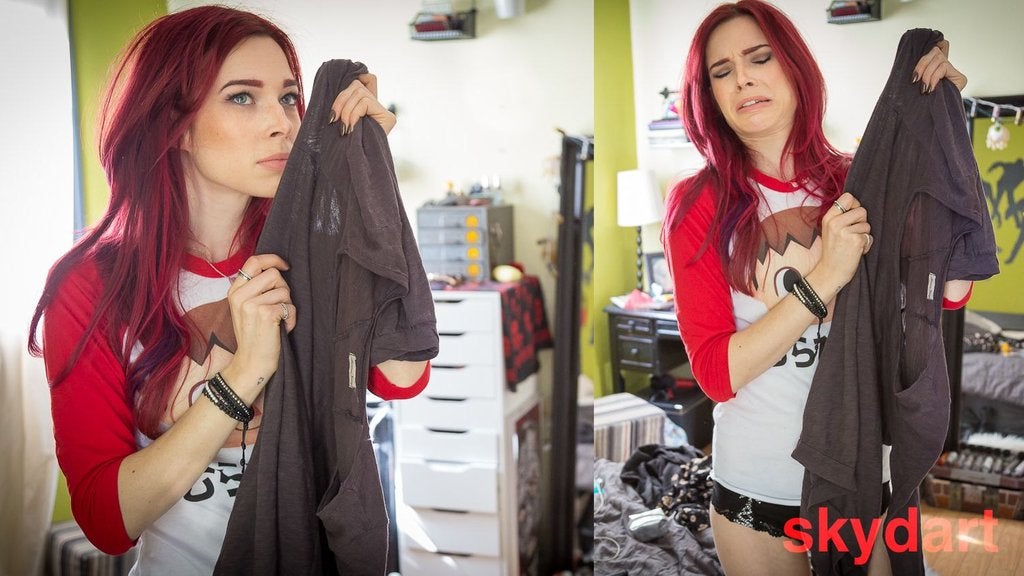 Seems like one of those damned-if-you-do, damned-if-you-don't situations. Dykstra is a smart, tech-savvy woman who decided to try something out. Instead, people used it as an excuse to try to put her in her place.
Screengrab via Chloe Dykstra/Imgur