Back in March, Madonna's Instagram photo of her armpit hair was quickly picked apart—both praised and criticized—by the digital pack. Everyone on social media suddenly had opinions about it. Are we really, as a culture, this divided on body hair?
A recent competition in China put that into perspective. Women are submitting photos of their unshaven underarms, and starting a conversation about it.
According to Rocket News, the photos are submissions for a best armpit hair selfie competition, the campaign for which appeared on Sina Weibo, China's microblogging platform, on July 17. In less than a week, it had thousands of submissions and millions of views.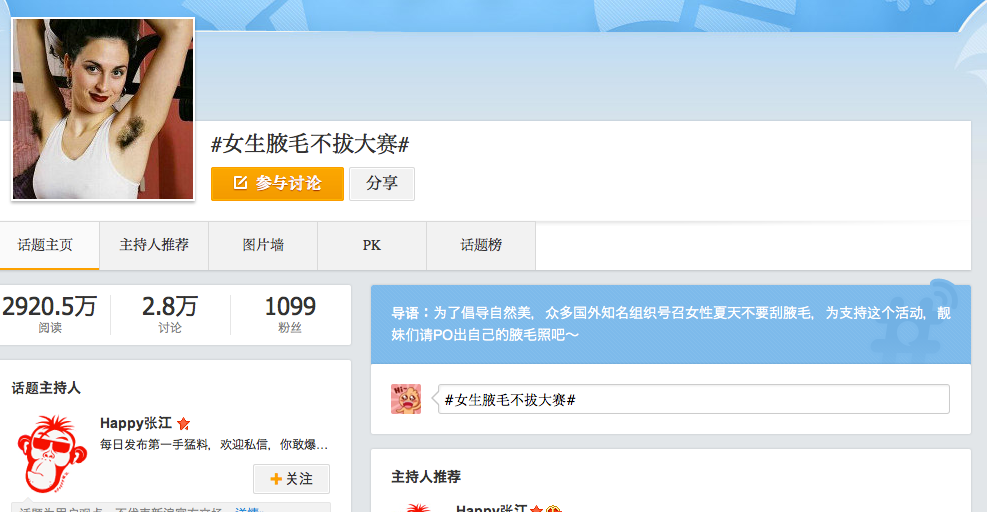 This Tomo News clip explains it was matter-of-factly called the "girls-don't-pluck-their-armpit-hair competition," which opens up a whole other conversation about how exactly women are getting rid of their hair.
The growth of armpit hair is often considered an affront to femininity, something to be policed and judged. But there are Tumblrs, like Women Against Non-Essential Grooming and Hairy Legs Club, helping women embrace their bodies' flora and fauna, an alternative to ad-revenue-generating faux-powerment of those Dove commercials.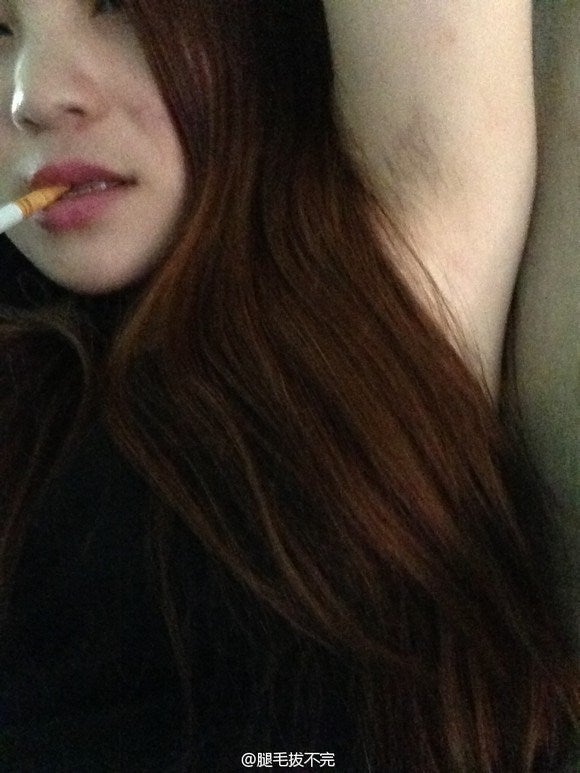 The contest organizer expressed the need for acceptance and positive body image as part of the competition, and while many of the comments on Weibo are encouraging, some are not. This is the balance of the Internet. The contest is now over, and while there was no mention of a winner or actual prize, the photos have kept populating Weibo. A few are goofy. A few are a bit sexualized. Some aren't selfies, but rather of women, perhaps unaware, on the subway. 
This trend might have a completely different cultural connotation in China. Perhaps body hair isn't an issue for debate there. As for furthering a healthy conversation about body hair without resorting to shaming, it's a step in the right direction. 
Photo by iamtheo/Flickr (CC BY 2.0)