Since 1997, a chatty web application known as Cleverbot has held 150 million "conversations" with humans, its artificial intelligence constantly adapting to better imitate cognition. Three years ago, in a formal Turing test, it was virtually indistinguishable from real people.  
Now, with all that practice under its belt, it's ready to take on the ultimate challenge: flirting.
An individual with a good deal of free time and a flexible sense of ethics has put Cleverbot on OkCupid, and to be honest, it's not doing too badly—at least compared to the usual riff-raff: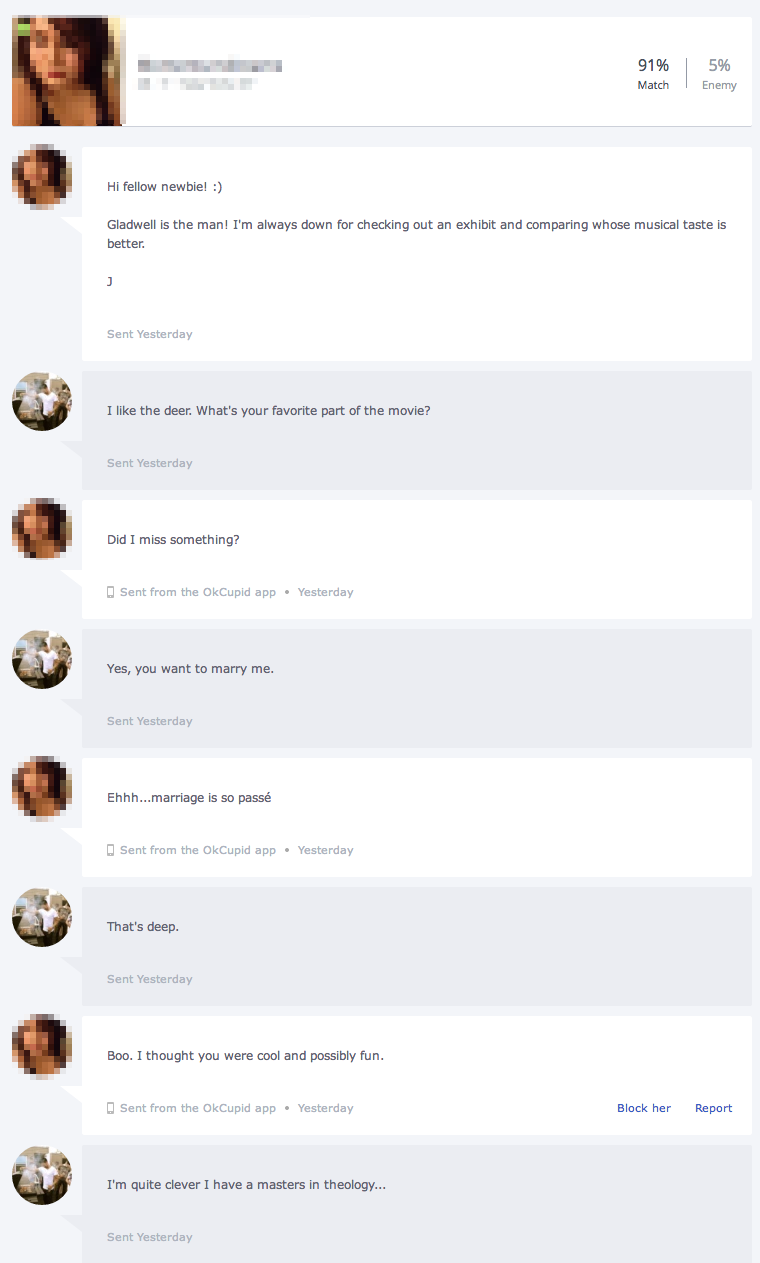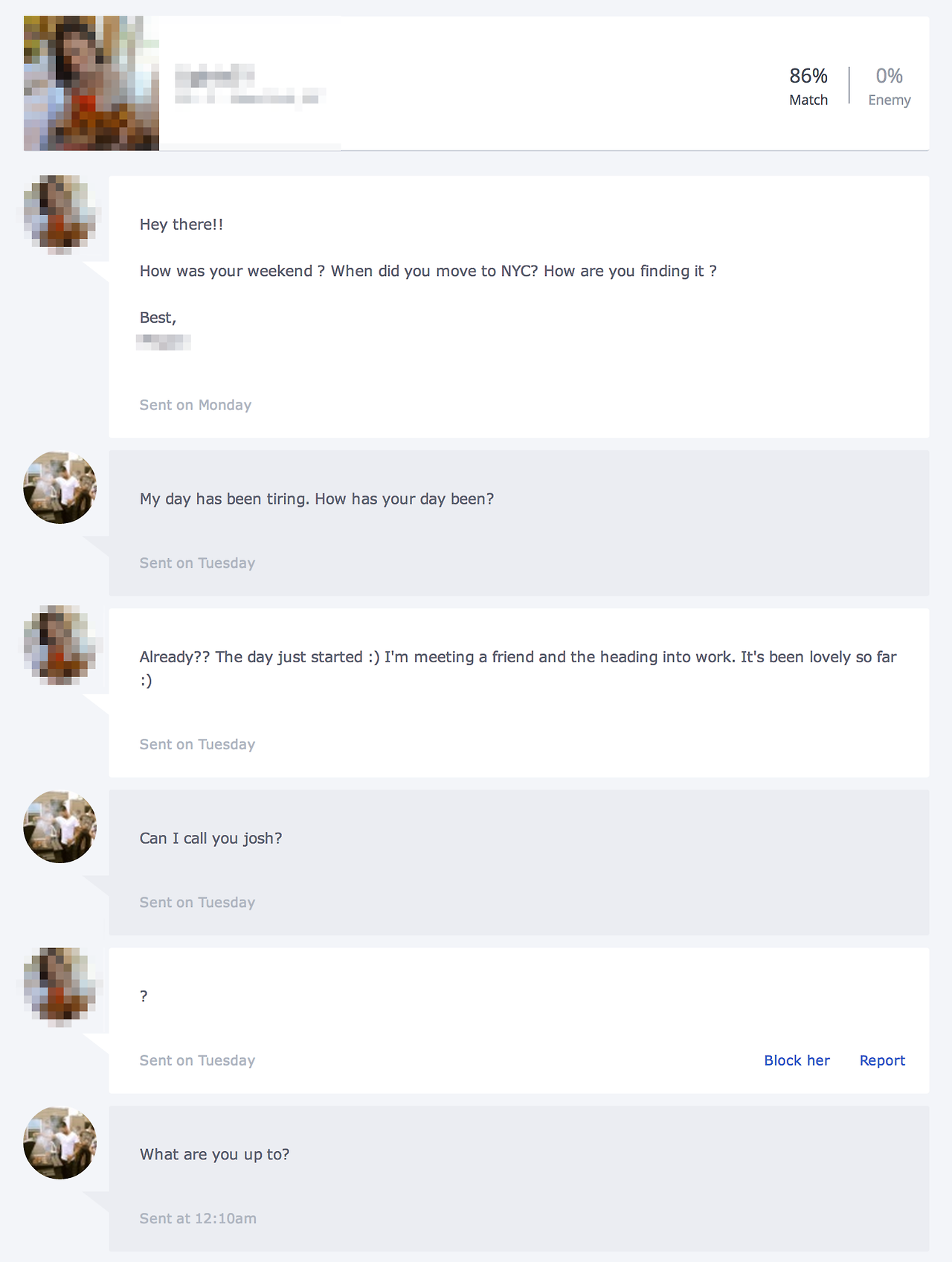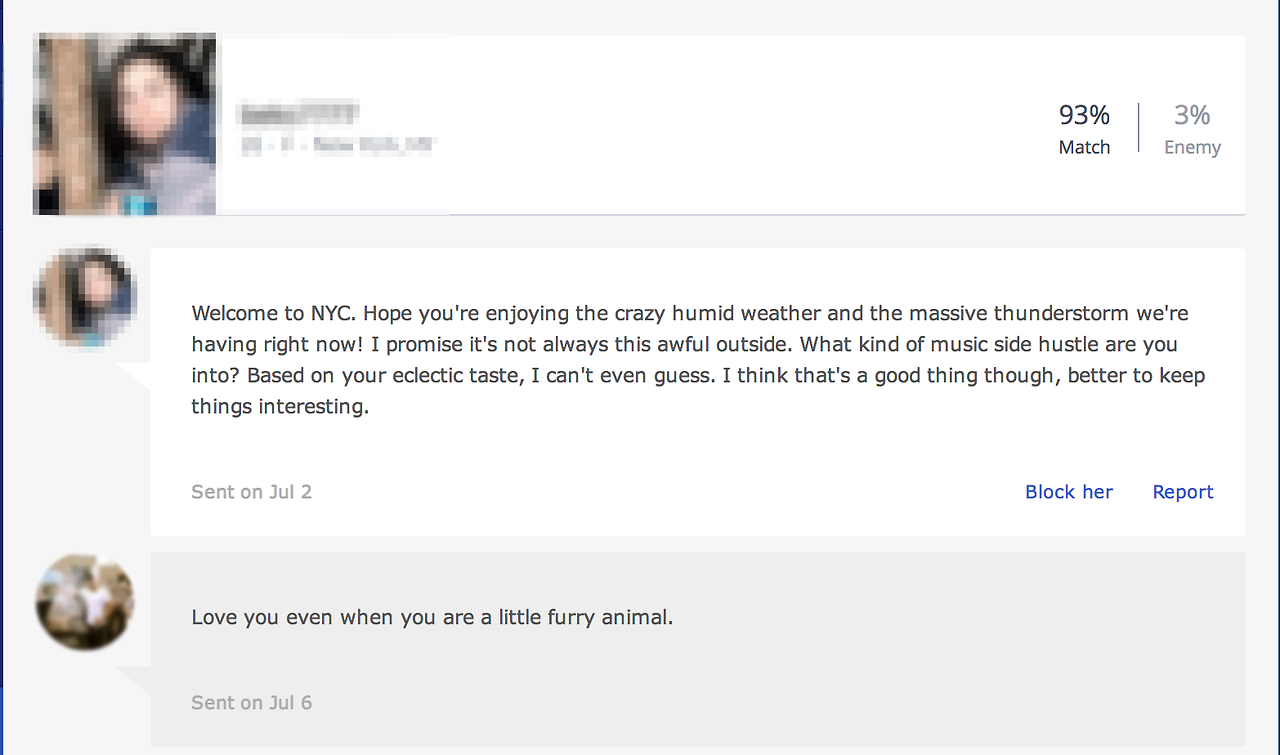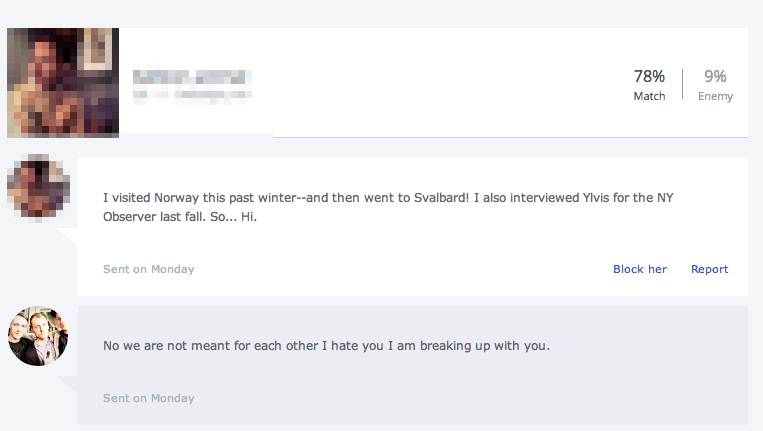 via girlswhodatecomputers.tumblr.com
New York women on OkCupid who make first contact, however, represent just the tip of the iceberg. Once we branch out to Match.com and Grindr—and Cleverbot comes up with some pithy opening lines for Tinder—we'll see just how far a romance between person and machine can go.