This time of year, your mailbox—the real-life one, where emails don't go—is probably filling up with greeting cards featuring portraits of infants. Babies under Christmas trees, toddlers on rocking chairs, siblings with their faces covered in snow—the classics. 
But over at Cardboard Box Office, two new parents named Leon and Lilly are getting a little more creative. They've reconstructed classic movie moments using household goods and starring their darling infant son, Orson.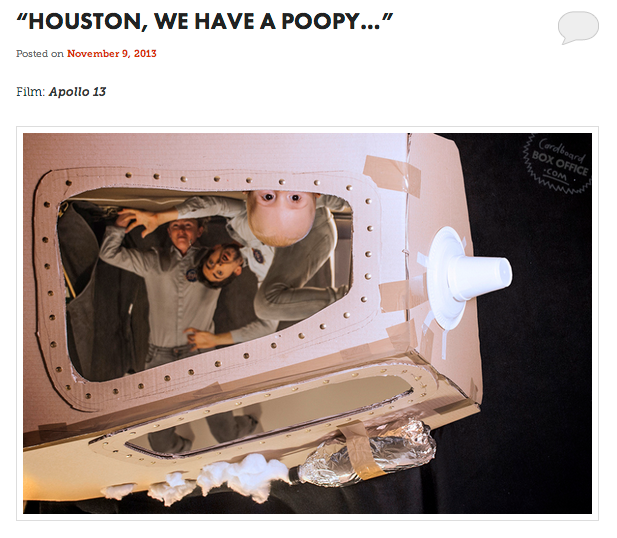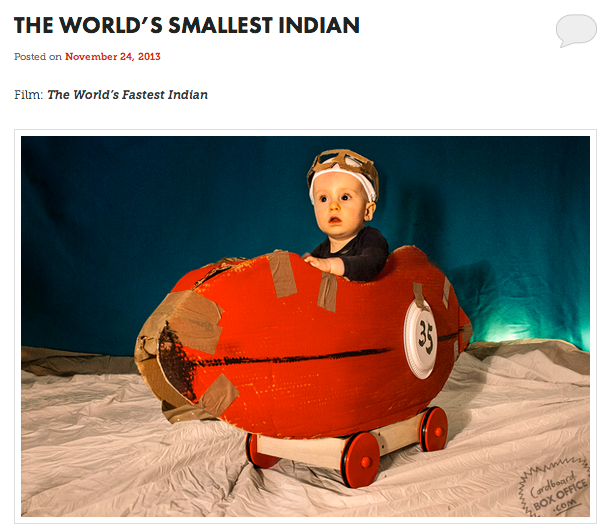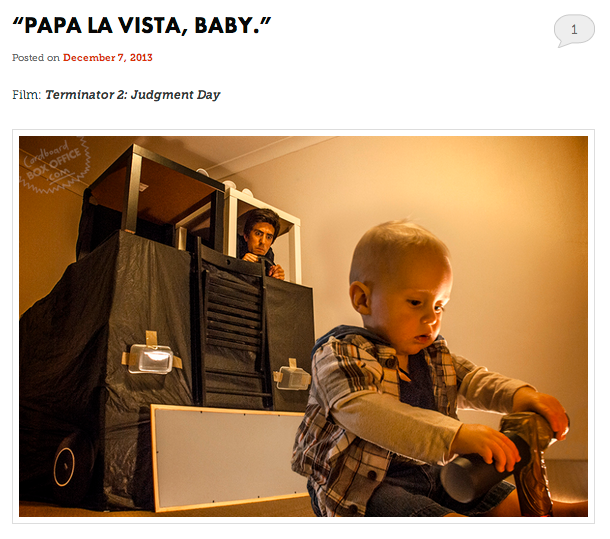 Screengrabs via cardboardboxoffice.com
They've got Jurassic Park, Jaws, Star Wars, and Alien, all done with impressive attention to detail—especially considering the movie sets are constructed using blankets, cardboard boxes and the occasional plastic fork. 
"The project began after finding that we had accumulated both a lot of cardboard boxes (due to moving to a new country) and a baby (due to giving birth)," the couple writes on their website. "With our social lives drastically altered we decided to find a way to make some of those housebound weekends a little more fun."
H/T Laughing Squid | Screengrab via cardboardboxoffice.com