Beyoncé-loving romantic partners will have another reason to feel disappointed at whatever our significant others concocted as a Valentine's Day surprise: it probably isn't a date at Brucie, the Brooklyn restaurant responsible for this impeccable one-day-only menu: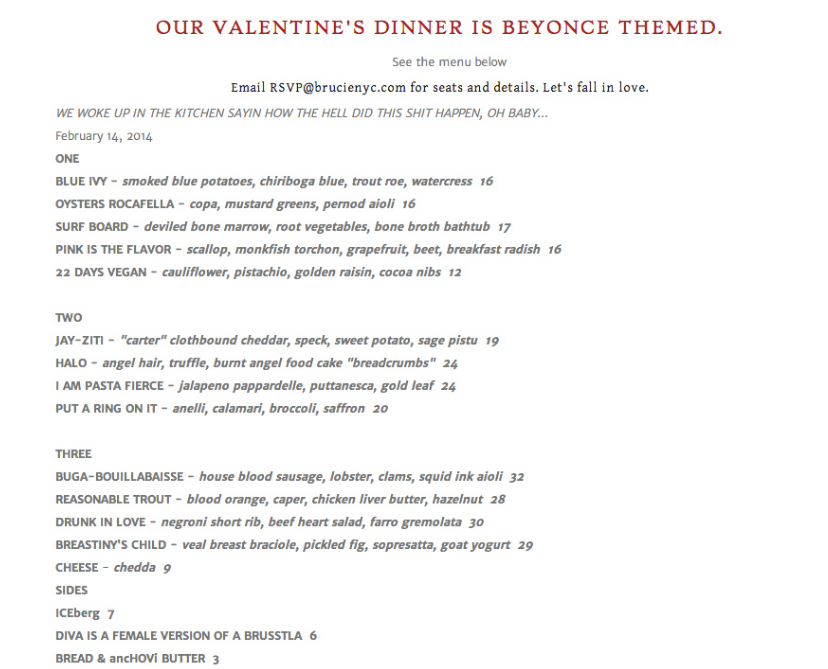 Screenshot via BrucieNYC
Brucie, push those tables to the left, to the left—you're gonna have to accommodate extra customers.
Strangely, they did not include a dessert menu, which means that a Beyoncé meal features savory items as the solo star. This may explain why Jelly Rowland Donuts, Turkish Baklavalatavia Roberson, and Michelle Will-yummy Cheesecake were excluded from the menu.
H/T Buzzfeed | Photo via Flickr/Jason Smith