Another year, another round of hookups to look forward to. If the 2010s reintroduced casual sex, then this decade will certainly refine it. Whether you're gay or straight, cis or trans, kinky or the most vanilla person around, the best hookup apps of 2020 can set you up with a one-night stand to remember.
With more dating apps than ever on smartphones, finding the right app for your needs can be utterly complicated. Check out our recommendations for the best hookup apps available in 2020, from the most reliable to the top choice for kinksters.
1) Best overall hookup app: Bumble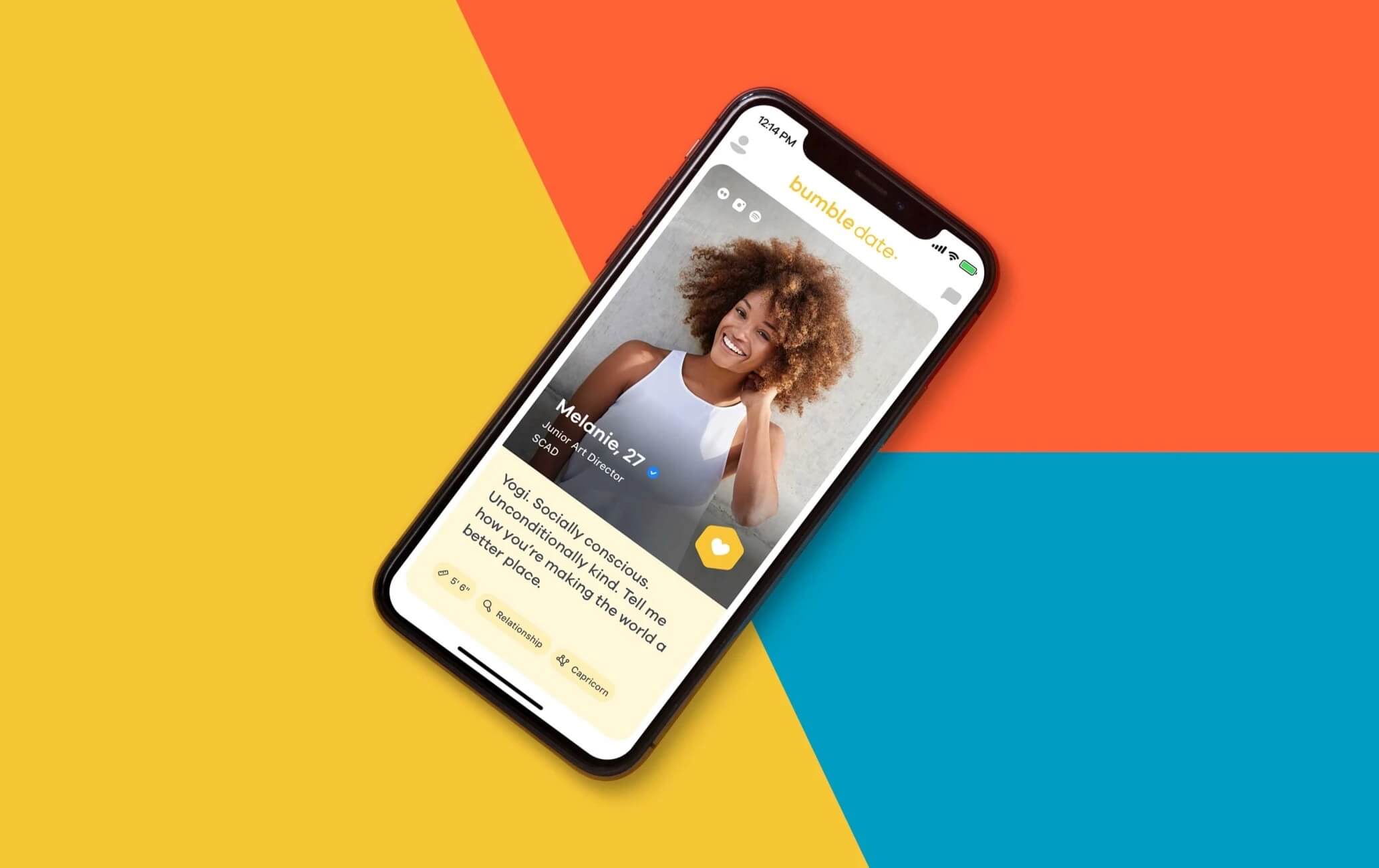 Bumble isn't going to blow your mind, as it's not that innovative in 2020. But like an old car that gets you from point A to point B, it's a reliable solution and a safe bet for a quick hookup. Swipe left or right with each profile, and if you both match, you have 24 hours to chat. Bumble users traditionally search for a wide range of things, from longterm relationships to threesomes, but hookups and friends-with-benefits relationships are common on the app.
Pros: Bumble has a little bit for everyone, as its straight and queer communities are equally lively. Its strength comes in its relative ease of use. Conversations have a short time window, which discourages ghosting, and women have to initiate with men. Users can optionally verify that their account is real, and you can undo left swipes by shaking your phone. It's a life-saving feature given how easy it is to accidentally discard someone's profile.
Cons: There isn't much new here, and Bumble doesn't particularly specialize in anything. Not everyone is up for a hookup on Bumble, either. For lesbians and other queer women, Bumble doesn't filter out couples looking for their threesome "unicorn," which means it's very easy to swipe right on a cute girl only to realize her boyfriend wants in on the fun.
2) Best gay hookup app: Grindr
Surprise, it's Grindr! Yes, this online dating app geared toward gay and trans users remains one of the best gay hookup apps available. Grindr is a quick-and-easy chatting app that matches users with others nearby. Unlike Bumble, Tinder, and other "swipe" apps, Grindr focuses less on perfect matches and more on quick-and-dirty hookups. If you're looking to fuck, Grindr will let you fuck.
While Grindr is best known for its gay dating population, it also hosts a sizable trans userbase, particularly trans women. Straight and bi men interested in trans women regularly use the app to match with trans girls, and queer trans women may match with other queer trans women too. Cis/trans lesbian dating is generally less common.
Pros: In terms of its gay dating pool, Grindr is enormous, and you aren't forced to flip through profile after profile like on Tinder and Bumble. Additionally, everyone walks into Grindr with somewhat similar expectations. If you're hanging out on there, chances are you're looking to have sex, not necessarily build a future. It's also a great way to hookup quickly or find someone to sleep with on vacation, as many Grindr users hop on the app to have sex the night of (although this varies from person to person).
Cons: Grindr isn't immune from the gay community's problems. While better in recent years, the site's userbase is notorious for discriminating against gay men of color and fat men. Its emphasis on quickly matching and fucking can be overwhelming, and it's not uncommon to receive a wave of messages in the span of an hour or two. Some men on Grindr don't practice healthy boundaries, which can make the experience unenjoyable. And while Grindr is relatively speaking the "best" hookup app for cisgender gay men, mileage may vary for trans women and other trans and gender-nonconforming users.
3) Best lesbian dating app: Lex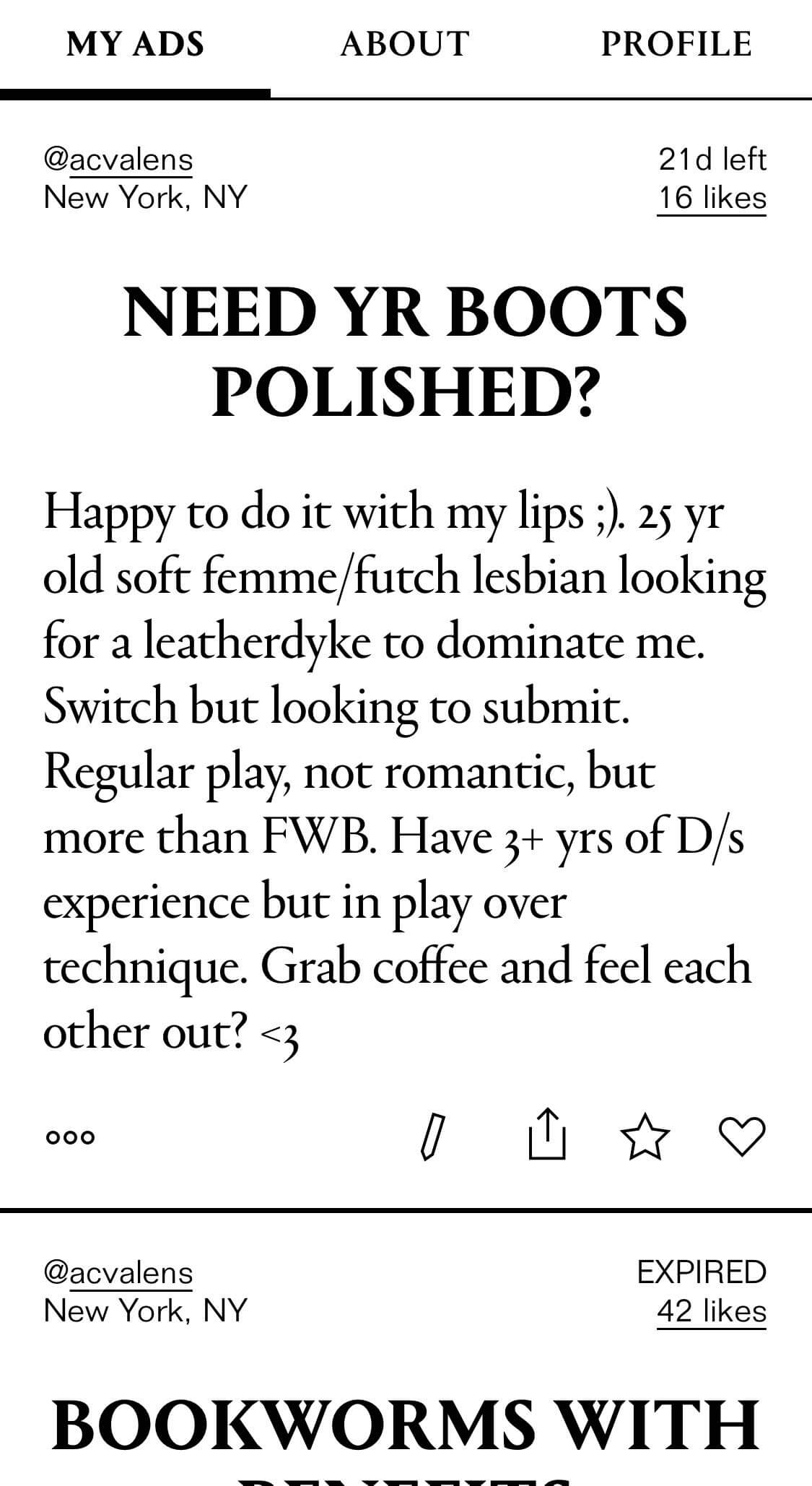 Late last year, the popular queer classifieds Instagram account Personals launched Lex, its rebranded standalone platform. The app exists independently of Instagram and lets users draft 30-day ads for meeting other queers. The app is incredibly inclusive and explicitly lists itself as built "for lesbian, bisexual, asexual, and queer people," as well as "womxn and trans, genderqueer, intersex, two spirt, and non-binary" users. You can use Lex to post classifieds for pretty much whatever you want, but it excels especially with hookups. Just share what you're looking for, come up with a witty title, and wait for the messages to come in.
Pros: Where Grindr fails, Lex soars. Its community is as friendly as it is diverse, and it's also a much more sexually alternative space than Grindr. It's not uncommon to see users openly talk about kink or BDSM-themed play parties, especially in greater urban areas like New York City. And overall, the ad-based experience embraces lets users' imaginations run wild. You can get fisted, tied up, and spat on thanks to Lex, or you can cuddle with a cute girl and see what happens. Both are common. Just don't yuck another queer's yum, and you'll quickly find Lex is chill.
Cons: Lex is run by a small team, and it's still quite new, so it's filled with some bugs. Its emphasis on personal connection over physical appearance can be both a blessing and a curse, particularly for cruisers who prefer a specific aesthetic from their partners. Users can't see what you look like unless you link your Instagram account, making it a more or less necessary addition to enjoy Lex to the fullest. Lesbian dating app etiquette still applies here, too, so ghosting is very common.
4) Best kink hookup "app": Fetife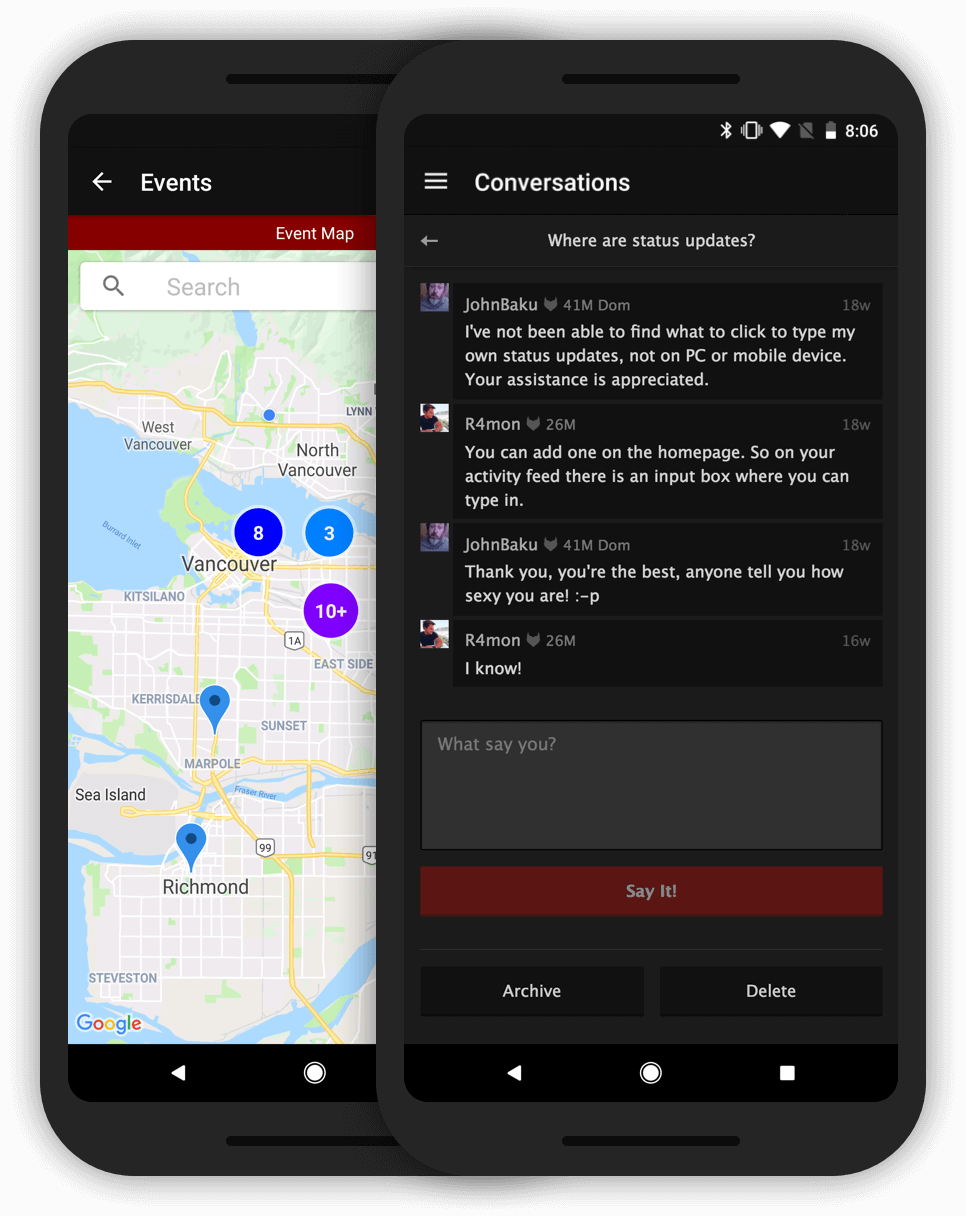 Fetife is a bit of a misnomer in terms of "hookup apps." For one, it's more of a social media network for kinksters than anything else. The site supports profiles with private messaging, groups, and discussion forums. The latter in particular regularly hosts event announcements, making Fetlife a great spot to stay in touch with your local kink community and find fellow Dominance/submission and S&M practitioners to play with. But you don't need to be a social butterfly to make the most out of Fetlife, and meeting new partners can be as simple as chatting on a forum and then moving things over to messages.
Like Grindr, Fetlife can be a mixed bag depending on your gender, race, body type, and sexuality. And while Fetlife has an Android app, its iOS version isn't available on the App Store, which means you'll need some technical knowledge to get it loaded onto your iPhone. Nor is Fetlife a "quick" hookup app. Meeting other kinksters may take time. Then again, BDSM done quick isn't necessarily BDSM done right.
Pros: Like Grindr, Fetlife's strength lies in its popularity. Because so many kinksters use it, it's de facto a major online source for connecting and playing with other people who share your fetish. Its profile system, private messenger, and community system all make it great for finding dominants, submissives, masochists, and sadists who share your fantasies. Additionally, Fetlife lets you keep tabs on upcoming BDSM play parties, which is a great way to hookup with other kinksters offline.
Cons: Fetlife is a mixed bag for marginalized users, and many leave the site out of frustration, making it somewhat harder for queers to cruise. The site as a whole works similarly to Facebook over Bumble or Tinder, and arranging pick-up play can take time. Additionally, because Fetlife's iOS app isn't available from Apple's App Store, it can be difficult to use the site quickly and easily on iPhones.
5) Best unexpected hookup app(s)
There's a good chance you're already using a hookup app without even realizing it. Yep, one of the most successful ways to hook up with other people is social media. The key to it all lies in building organic connection: Facebook, Twitter, and Instagram all offer ways for people to get to know each other, and, if a DM slide is warranted, light the spark a hookup needs. And yes, whether you already are using social media to hook up or not, your online friends may be doing it already. One 2016 study notes a link between "sexual media content and the influence of the sexual behavior of peers," particularly on social media.
Bear in mind that regular social media etiquette applies to your non-hookup app hookups. Treat Instagram, Twitter, and Facebook as public spaces where you get to meet and know people, and don't cruise on your professional accounts. Let connection happen naturally, and when the time feels right, shoot your shot.
READ MORE:
The Daily Dot may receive a payment in connection with purchases of products or services featured in this article. Click here to learn more.