Do you ever stop and wonder what the Internet looks like, as a bigger picture? It's a daunting and overwhelming task, and some corners of the Internet you just don't want to envision. One UK artist attempted to draft a blueprint.
Benjamin Redford has created "Internetopia," a "crowdsourced drawing experiment." Last December, 220 people sent in requests of what they thought should be included. There were more general items, like a giant tiger and a trumpet. Then there were more detailed suggestions, ones perhaps more tailored to that person's experience on the Internet: The headstone of Brian from Family Guy, "the scene where Steve Buscemi meets a wood chipper from the movie Fargo," and "Jake from Adventure Time forming the letters FMK." Apparently, seven different people requested Waldo from Where's Waldo?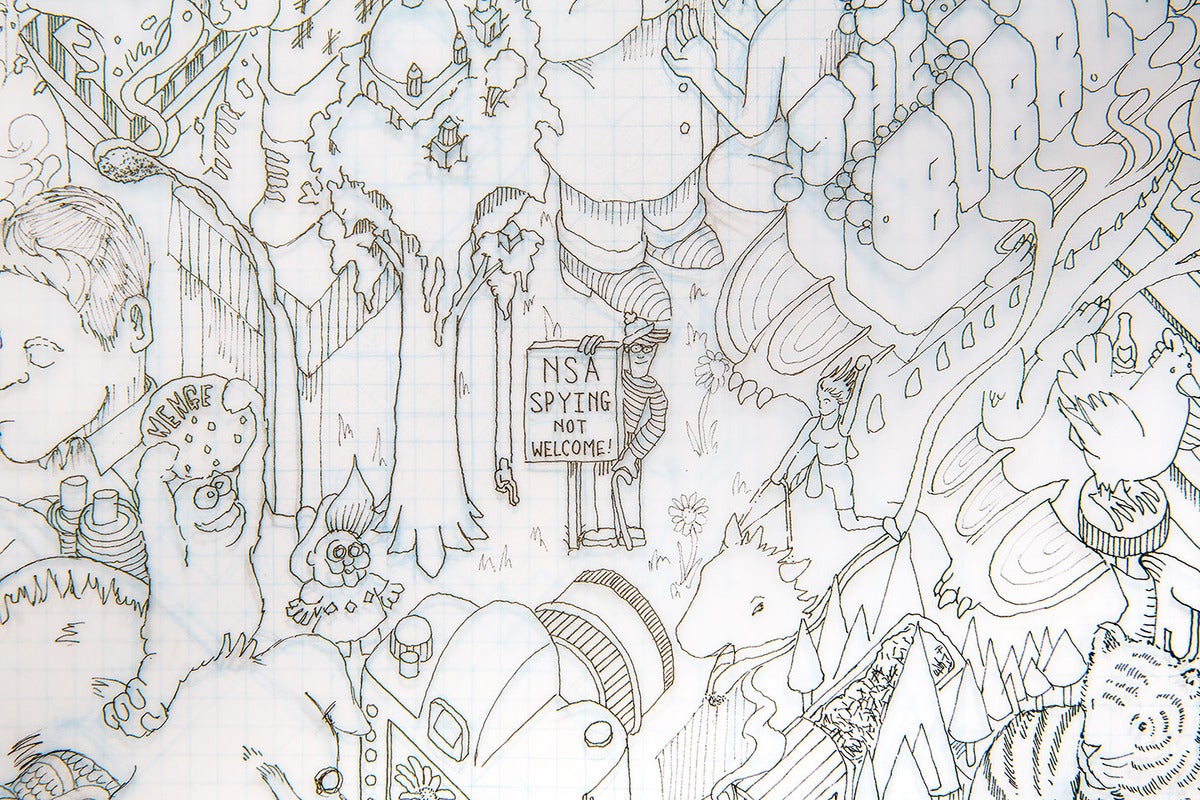 Those requesting space in "Internetopia" could buy a "cube" for $1 on his Kickstarter, and then Redford would draw their request. 3012 cubes were pledged for. According to his site, the drawing took three months to complete, and he thinks it might be the largest piece of crowdsourced art ever produced.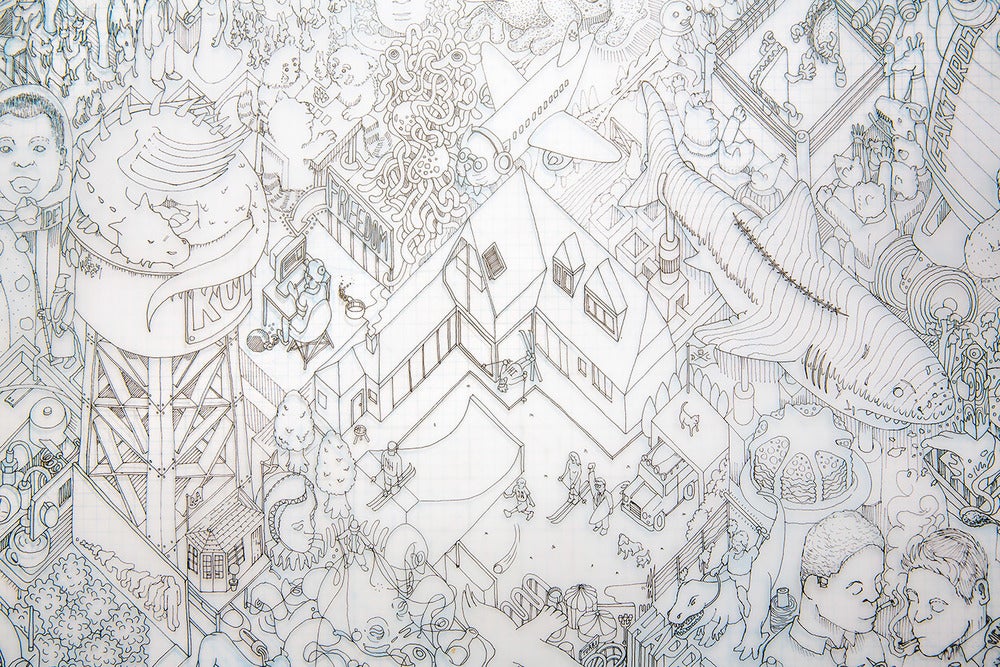 Redford told the Huffington Post that he reads a lot of sci-fi:
"However it's mostly portrayed as infinite, clean, grid systems. I liked the idea of making a more 'human' version, made up by people around the world. Although looking over the completed artwork now, it seems to resemble something completely different."
You can see the entire digital city on Redford's site. No doubt Internetopia's city limits are infinite. 
Images via Internetopia