From the World Cup to world fame: This 17-year-old, Axelle Despiegelaere, just nabbed a dream L'Oréal campaign thanks to the Internet. Let's hope it ends well.
The Web is incredibly good at turning unwitting audience members into sex symbols. On June 25, pictures of the teen, who was in the audience during the group meets of the competition, went viral.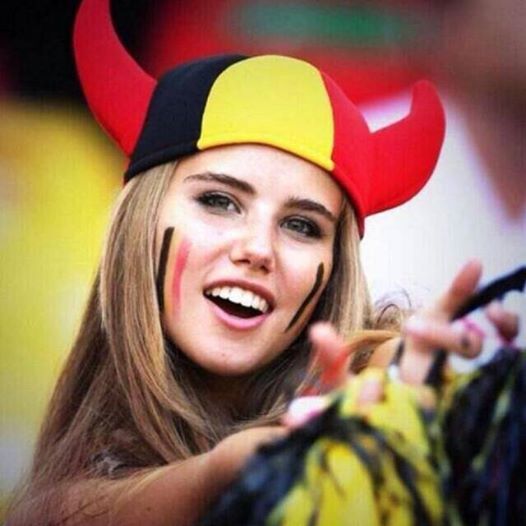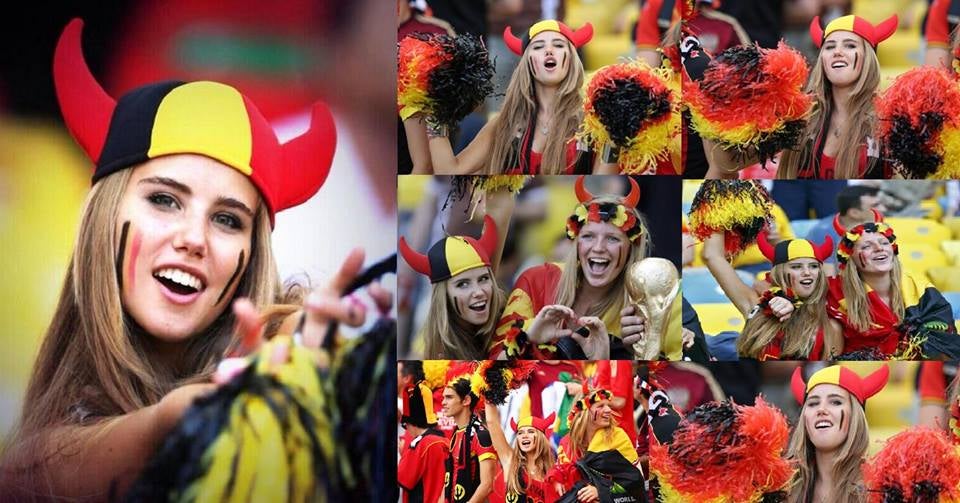 Photos via Facebook
Despiegelaere found herself an instant star, with a Facebook fan page of nearly 250,000 likes. She capitalized on her fame, making her own (now-deleted) Facebook page and promoting the news about her new campaign with L'Oréal.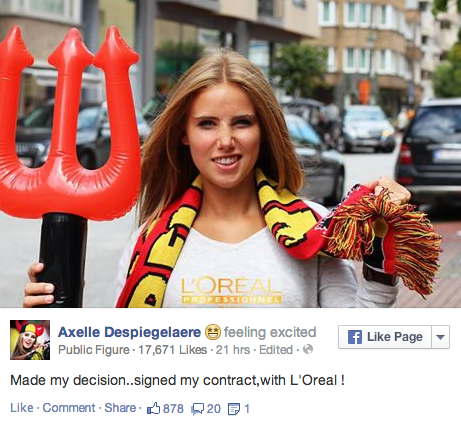 Photo from Facebook via Business Insider
Here's the first ad featuring her:
Of course, turning a teenager into a sex object is never an ideal situation. So far, Internet fame is proving rocky for Despiegelaere. She's already offended part of her fanbase with a reference to animal cruelty and "hunting" Americans on her now-deleted Facebook: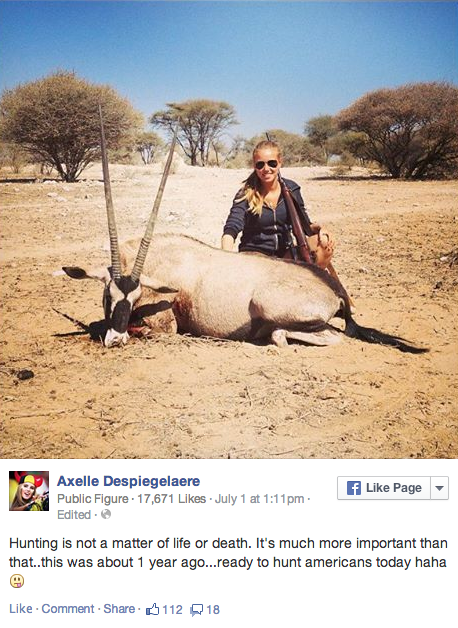 Photo via Business Insider
No matter how polished her Red Devils cosplay might be, she still is just 17, not a social media expert or a professional public figure. While a major modeling campaign may be a dream come true, it's also a reminder that the Internet doesn't check your ID before it catapults you to stardom—whether or not you're ready.
Photo via Facebook