The average New York subway rider spends his time listening to music, enjoying a snack, or tapping away at a cell phone. Artist Chris Pace, 33, who goes by zombieshotgun on Reddit, is one of these riders, but he uses his commute to do amazing pixel art.
During his trips around the city over the past year, Pace, a partner and creative director at an agency called Charming Robot, taps out elaborate still life portraits of other subway patrons on his phone.
"I've been in NYC since college and from the beginning I've drawn people while on the subway," Pace told the Daily Dot "I still try to carry a sketchbook with me, but not always. I do always have my phone though, so I started using that. I've always loved the look of pixel work back from Lucasarts games, SNES, etc.. When I tried it I found that the limitations of pixels are a really fun challenge to work through."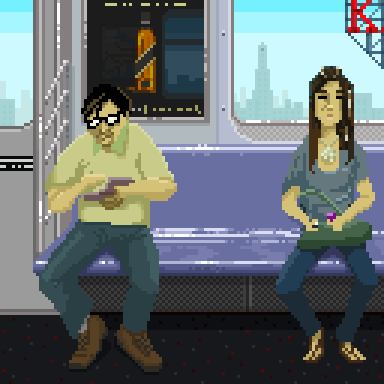 Pace creates each portrait using TinyPixels, an iPhone app. To date, none of Pace's pixel subjects have ever noticed his portraits, which he posts to Reddit's r/pixelart forum. 
Since New York's subway opened in 1904, it has been a source of countless psychological studies and art projects. In March, artist Nathan Pyle created a GIF guide to New York that included a few tips on subway etiquette, like avoiding empty train cars and remembering cell service is limited underground. 
Here are some more of Pace's pixel portraits: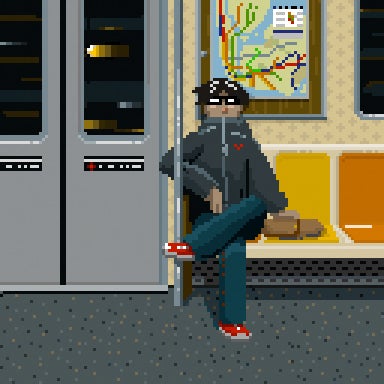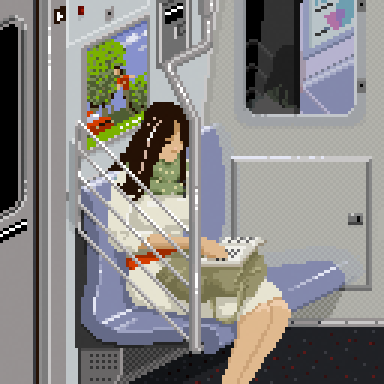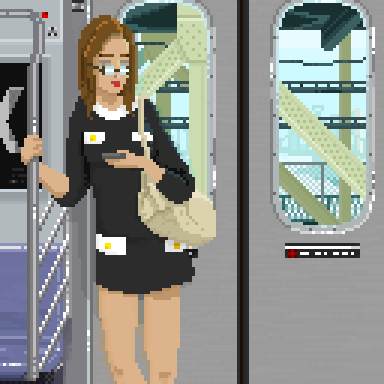 Illustrations by zombieshotgun/Reddit