It's a well-established fact that Valentine's Day is one of the worst holidays of the year. It's sappy, over-commercialized, and makes you feel terrible about yourself regardless of whether you're single or in a relationship (this is why my annual Valentine's Day tradition is buying a bag of organic beef jerky and streaming Holocaust documentaries all day, but that's another story altogether).
Brooklyn-based writer Erika Anderson, however, has come up with an ingenious way to help you combat V-Day fatigue. She's enlisting an "army of lovers" to help pass out homemade Valentine's Day cards to New Yorkers all over the city — and you can join her by using the hashtag #ArmyofLovers.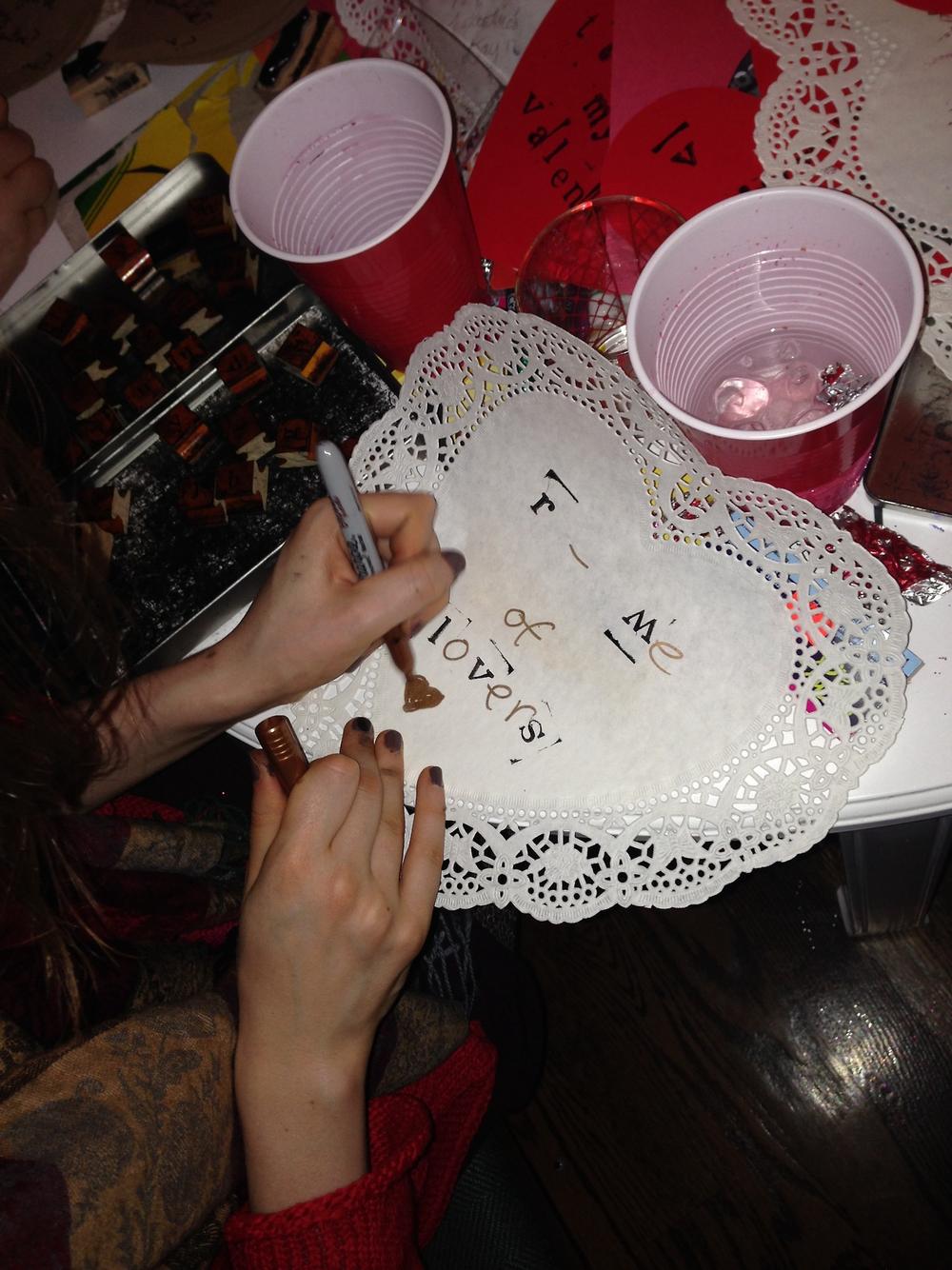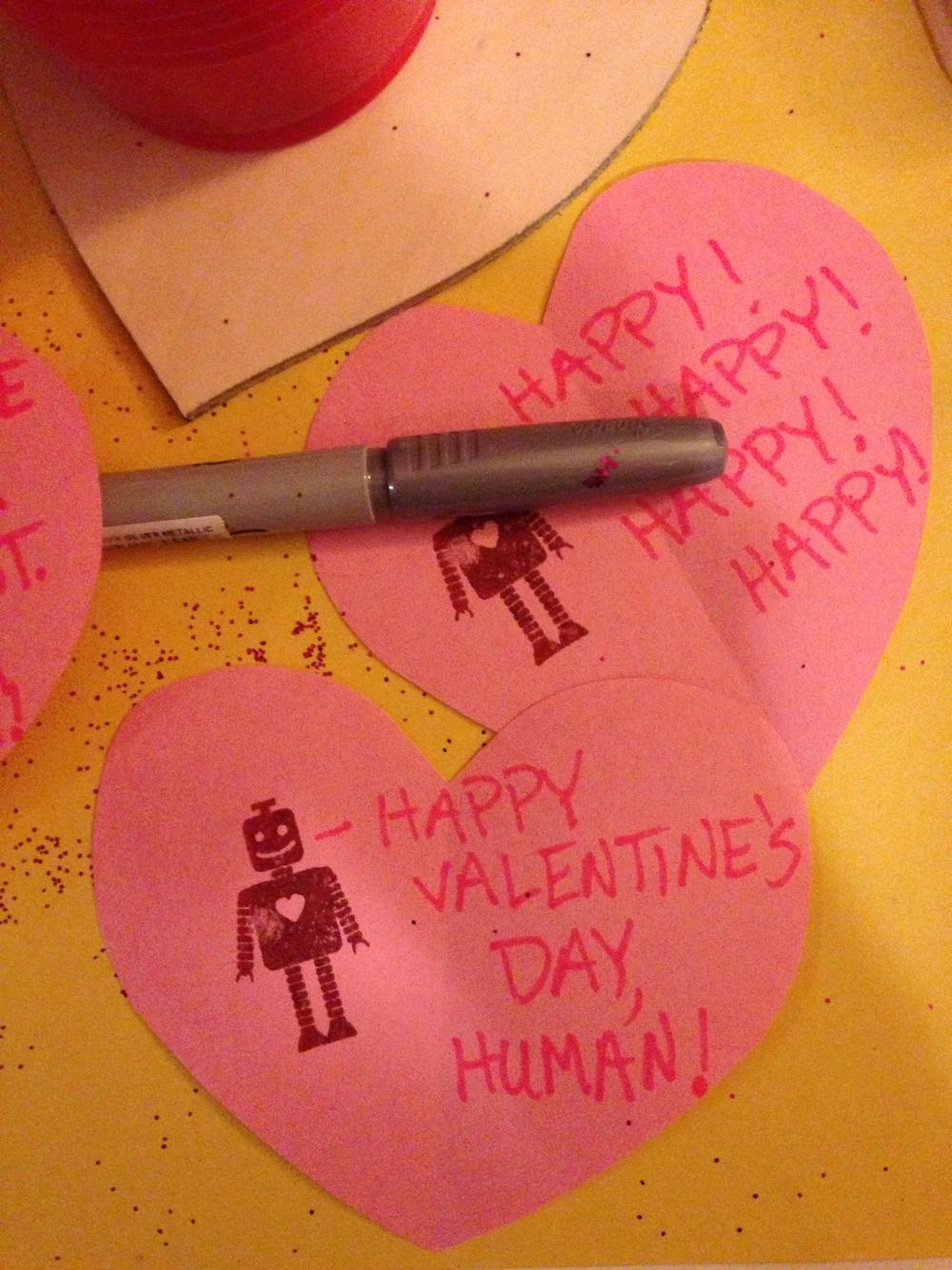 Photos via erikaonfire/Tumblr
Anderson launched the Army of Lovers movement by herself last Valentine's Day, as a way to combat the bad vibes most people associate with the holiday. She stationed herself on a local subway platform, passing out Hello Kitty cards to commuters.
"The day is so full of cynicism, and it's so easy to feel small, especially in New York," she told the New York Daily News. "People want a reason to make other people feel better."
This year, Anderson is taking the initiative citywide, enlisting dozens of people to help her pass out Valentine's Day cards on the A, C, and F trains. Since Buzzfeed wrote up the Army of Lovers last weekend, the movement seems to be spreading worldwide as well:
@ErikaOnFire any tips on how to go about giving out the cards? I'm planning on doing it at my college. #ArmyOfLovers

— Johanna (@jlisette12) February 8, 2014
@ErikaOnFire Just read about #ArmyOfLovers!! I want to spread the love in SF! Tell me how?!

— Stefanie Swift (@stefanieswift) February 9, 2014
@ErikaOnFire hey Erika .. I'd love to help with #armyoflovers I live in NZ though. What from here?

— Clayton Curnow (@clayiscool) February 9, 2014
Of course, because the movement consists of strangers handing out romantic messages to total strangers on the street, it's possible that a handful of aspiring PUAs could come out of the woodwork to use the #ArmyofLovers movement as an opportunity to try out new lines.
But Anderson specifically cautions against this on her Tumblr, urging enlistees to keep their cards "clean and simple."
"This isn't a love match. This isn't a call me maybe.' It's not a flirt or a sexytime adventure. It's also not a downer or an insult. It's an acknowledgment of someone else's humanity."
And that's certainly a cause worth fighting for.
H/T New York Daily News | Photo by cproppe/Flickr (CC BY – NC 2.0)