After 26 years of collecting dust, the world's most famous Polaroid camera may finally spit out photos once again. 
Andy Warhol used a SX-70 Land Camera, the company's first instant film camera, from 1970 through 1986—a year before his death.  Over that time, Warhol captured portraits of celebrities and athletes including O.J. Simpson, Wayne Gretzky, Sylvester Stallone, Arnold Schwarzenegger, and William S. Burroughs.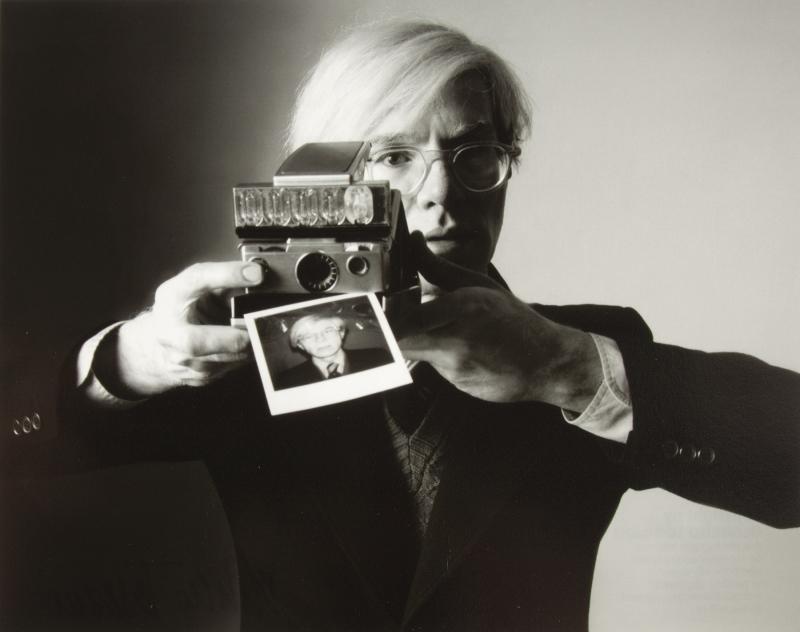 Warhol last used the camera at New York's Limelight club, where he gifted it to his longtime friend, socialite, and art collector Baird Jones, the Revolver Gallery wrote. 
"Warhol wrote in his diaries of Jones, noting the lavish parties he threw for 'all the rich preppies' at Studio 54 and Jones' privileged position as the son of PEOPLE magazine founder, Cranston Jones," Revolver added. "Warhol and Jones began working together promoting events and gallery shows during the 1980's in the up-and-coming East Village arts scene."
In celebration of what would have been Warhol's 85th birthday, the Revolver Art Gallery has put the painter's Polaroid up for sale on eBay for $50,000. It is unclear whether the camera is in working order, but whoever sinks that much money into it can spare an extra $23.49 for some Impossible Project film to test the camera out.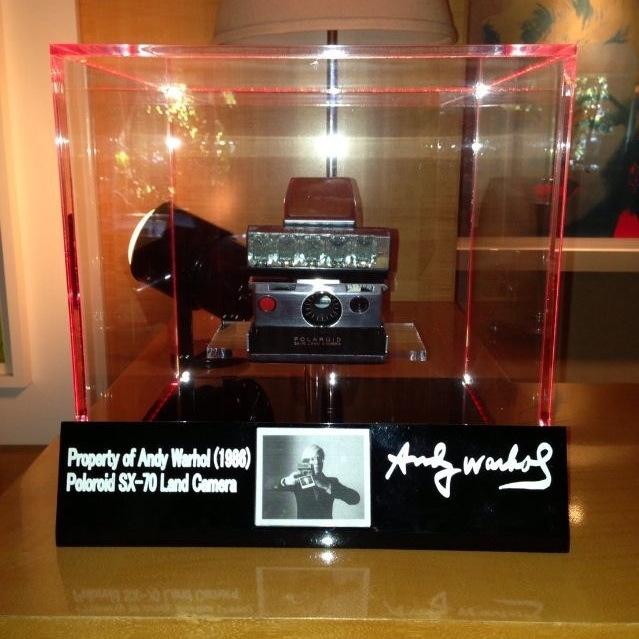 Illustration by Fernando Alfonso III | Photos via Revolver Gallery