There tech industry of late has come up with a new segment, best described as "electronics that also kind of look like jewelry." There are personal security devices disguised as fashionable bracelets. There are FitBits that look like the kind of baubles New Jersey mom squads would love. The latest example of a product that falls into the category of "electronics that also kind of look like jewelry" is the Vesper, a slim pendant necklace that also doubles as a powerful vibrator.
The nail-shaped sex toy is USB-rechargeable, and has four adjustable modes—low, medium, high, and "pulse." It's the brainchild of the upscale, San Francisco-based sex toy company Crave, which has made its bones with high-tech pleasure products that can be worn externally. Crave co-founder Michael Topolovac recently told the Daily Dot that the company's high-tech jewelry collection was launched as a way to put a "fun twist" on the current wearable trend, thus initiating a "more authentic, open conversation about sex."
Although Crave has led the sex toy market in turning pleasure products into wearables, they're not the only startup to make jewelry that also doubles as high-tech smart devices. And while there are smartwatches and other male-oriented accessories on the market, these products, for the most part, are largely targeting women.
Some of them are more aesthetically pleasing than others, but either way the gadgets-as-jewelry trend raises the question: Are women actually buying these products, or do tech companies just think women will be interested in their hardware if it's concealed in shiny, pretty wrapping? The answer remains to be seen, but here are just a few of the shining (get it?) examples. 
 
RINGLY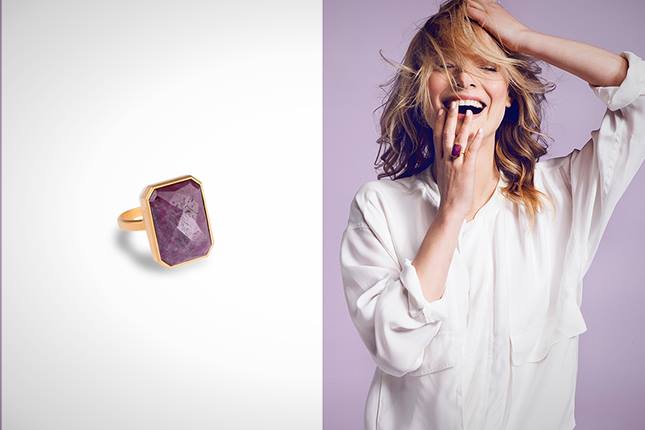 This $145 ring, which comes in "black onyx," "pink sapphire," and "rainbow moonstone," notifies you whenever you get a call or text by flashing different colored lights and vibrating. So not only does it have pretty much the exact same function as a pager, a technology that was obsolete 20 years ago, it also looks like something you'd fish out the bottom of a Honey Nut Cheerios box. 
CUFF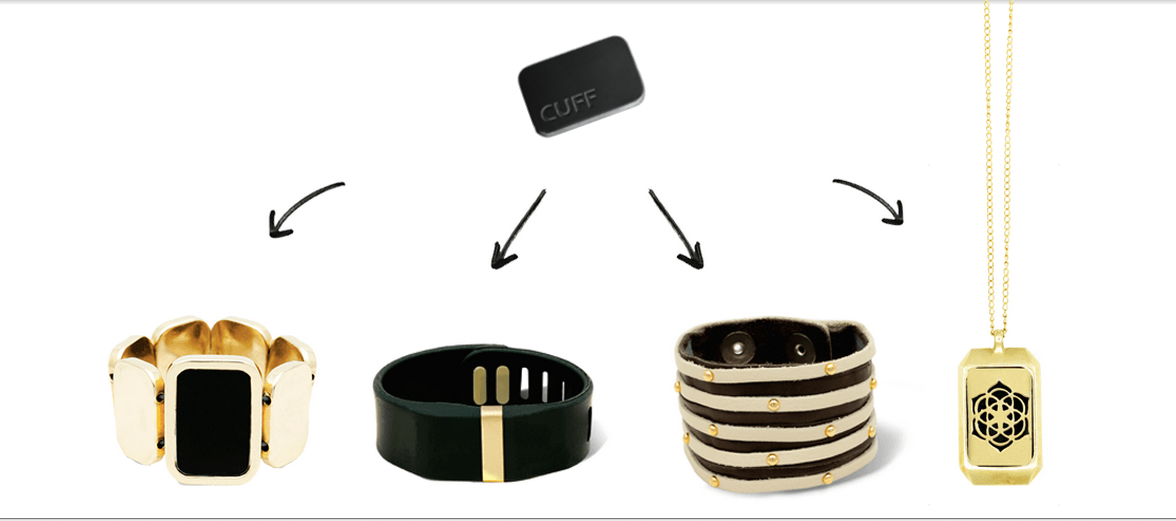 Although the jewelry from this San Francisco-based startup looks a bit like the stuff your cousin is always hitting you up to buy off her Etsy shop, it actually has a real and immediate function: Much like the elderly care system LifeAlert, Cuff sends out an electronic distress signal to, say, your friend or your partner, if you encounter a potentially threatening or dangerous situation.
The line of accessories, which range from $50 to $150, was founded by Deepa Sood, whose primary goal with Cuff was to combine form and function. "There's this aesthetic vision that technology doesn't have to scream technology," she told the New York Times earlier this year. "That was super appealing to me."
NETATMO JUNE

Just in time for summer, here's the Netatmo June ($99), a "personalized sun protecting" wristband that resembles a large diamond on a leather strap. Despite its somewhat silly name, the Netatmo June serves a valuable—and potentially long-term life-saving—function: The bracelet feeds data into an iPhone app to tell you how much sun you've been exposed to, and also provides recommendations for what level of SPF you should use to protect from harmful UV rays. It's available in three colors: platinum, gold, and gunmetal.
SESAME RING
If you've ever tried to take the train to work only to find that your dumb butt has left your Metrocard at home, you'll probably benefit from the Sesame Ring ($25), a smart, 3D-printed ring that includes an RFID tag, so you can gain entry to the train or subway instead of swiping your card at the turnstile. Unfortunately, the Sesame Ring is currently only compatible with the Massachusetts Bay Transit Authority's system, so you can pretty much only use it in or around the Boston area. Double unfortunately: According to the Ring Theory website, Sesame RIng is also currently only available in this clunky geometric black design, though there are other offerings on the startup's website that look a lot more attractive.
TORY BURCH FOR FITBIT
Earlier this year, Burch branched out into the wearables market with her collaboration with the fitness tracking company Fitbit, featuring a wristband ($38, available in blue and pink), a pendant necklace ($175), and a cuff bracelet ($195) that all house the Fitbit fitness tracker. Featuring Burch's signature geometric "T" logo, the pieces in the collection are about as attractive as most of Burch's accessories—but then again, they're significantly more attractive (and much cheaper) than the product that's most often cited as the apex of the wearables trend, Google Glass.
Screengrab via Sesame Ring