Spotify is testing a new standalone app that would put it in direct competition with Pandora.
Dubbed "Stations," the service lets users navigate a simple interface and choose curated and personalized music stations. Best of all, the app is free if you can tolerate insufferable ads. The popular streaming service claims the app, which it quietly released on Tuesday in Austrailia, is "the easiest way to listen to the music you love. Totally free."
The app appears to be a streamlined, though somewhat watered-down version of Pandora. Users log in with their Spotify accounts and scroll through a list of radio stations organized by genre, like "folk" or "indie." You can reorganize (add or delete) your playlists, but can't create new ones. You'll instead have to rely on the app's ability to automatically generate new playlists based on your musical tastes. In this sense, the app is like a radio station where the algorithm is your DJ.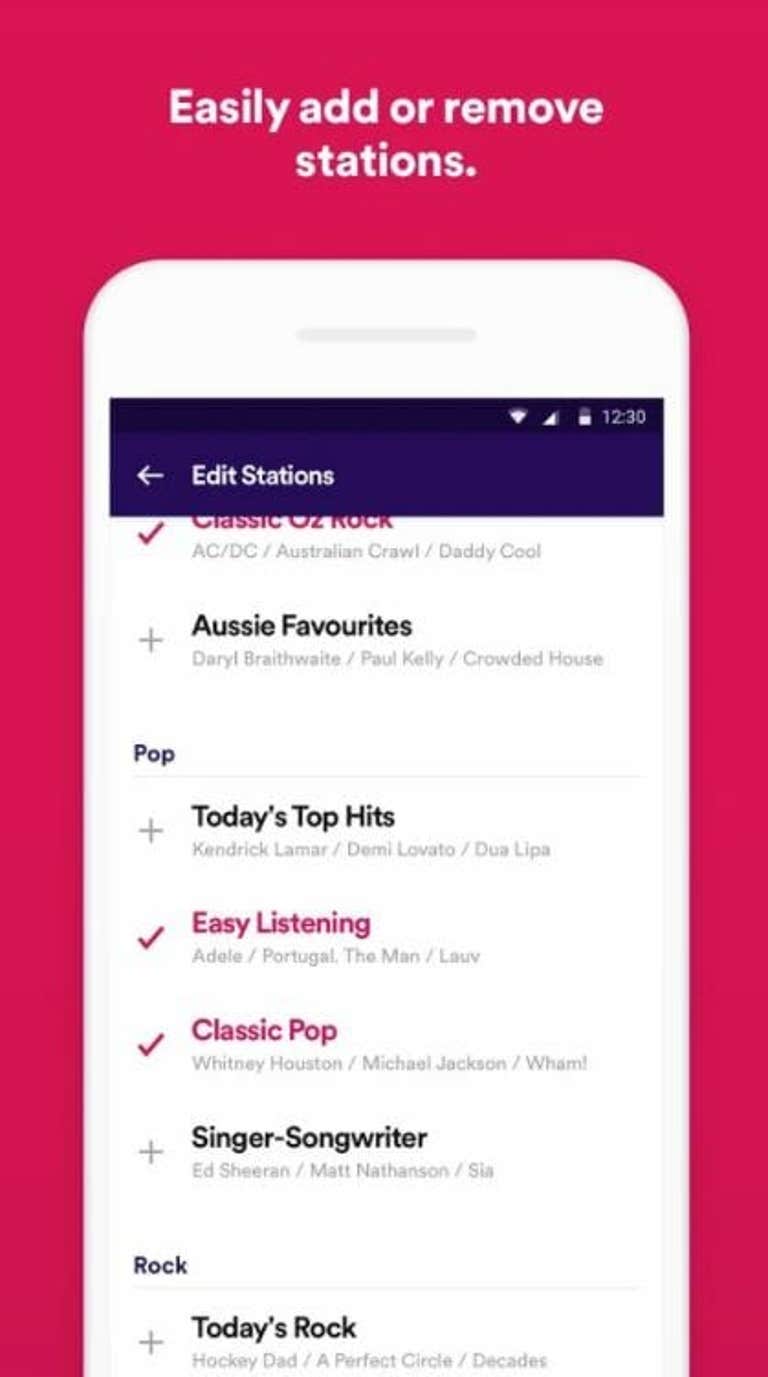 First discovered by Variety, Stations is only available in Australia for now. You can view it in the Google Play Store, but the app isn't compatible with devices in the U.S. or Europe. Most of the early user reviews praise the app's simplicity. However, several users have complained that there's no way to skip tracks. Let's hope this required feature gets added if the app ever sees a wider release.
"When you have access to all the music in the world, finding the right thing to play can feel like a challenge," the app's description reads. "With Stations, you can listen immediately, and switching stations is simple and seamless—no searching or typing needed. As you listen, it learns what you like and creates personalised stations that you'll love."
Spotify has not officially announced the service. It's still not clear if it will make its way to other countries or if an iOS version is in the works.
We have reached out to Spotify and will update this article if we hear back.