A couple of months ago, I bought a 27-inch monitor knowing full well it would be overkill. As any good tech nerd would do, I convinced myself I needed a big display for work, and set out finding the one that (sort of) fits my budget.
In hindsight, I probably would have been just fine with a 24 or even 21-inch display, and might have even saved myself a bit of cash. In fact, the size of my monitor can be a bit distracting, and I've ended up reverting to the 13-inch display on my laptop.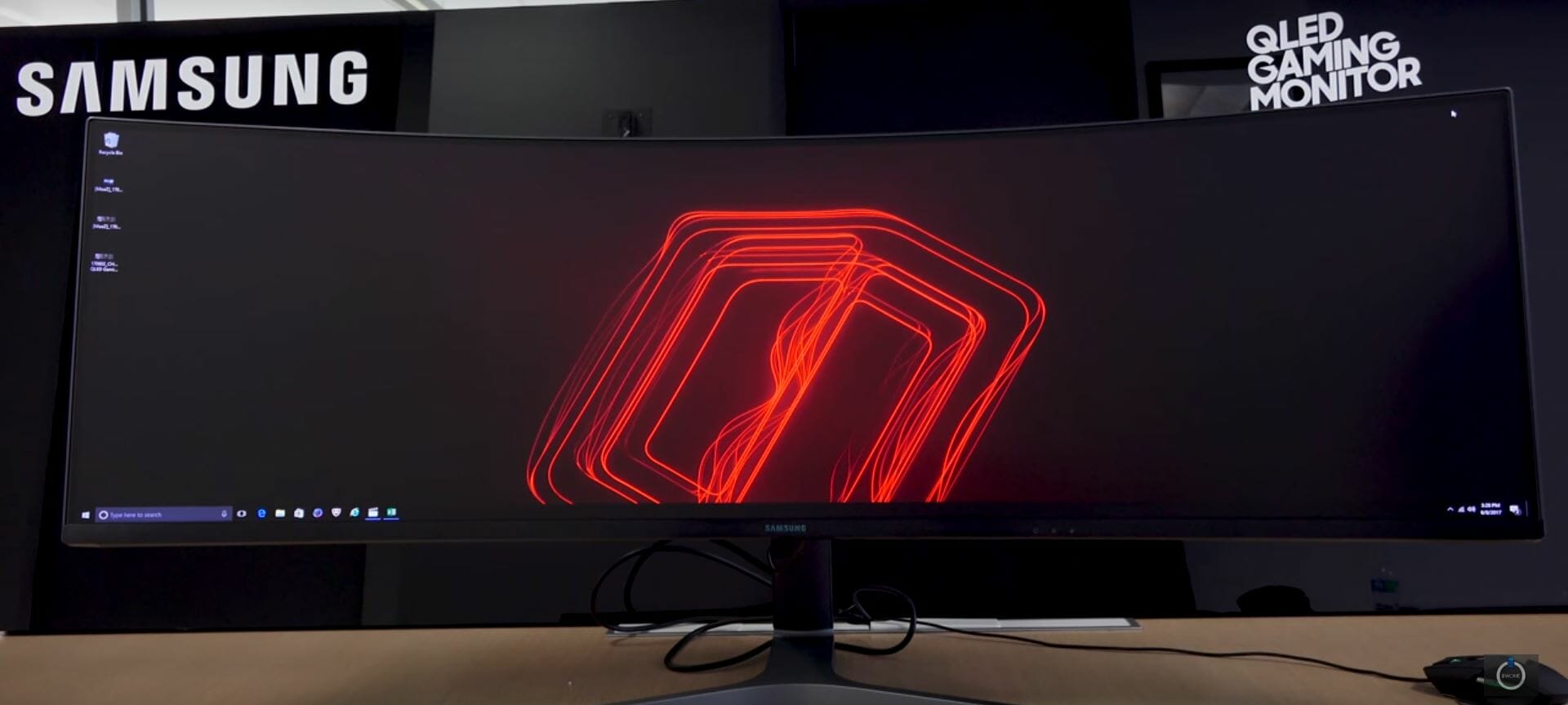 But I'm feeling a tiny bit better about my purchase now that Samsung unveiled a new curved 49-inch monitor today. The behemoth its calling CHG90 is a "super ultrawide" display with a resolution of 3840×1080 and a very horizontal aspect ratio of 32:9. For comparison, ultrawide monitors have an aspect ratio (width:height) of 21:9, while normal displays are 16:9.
There is only one group of people Samsung would build something so outlandish for: gamers. The CHG90 comes with everything a PC gamer would want, including an extremely fast one-millisecond response time and AMD FreeSync 2, which is a set of technologies created to optimize a display for high-intensity gaming sessions.
Samsung packed some of the latest display technology found in high-end 4K TVs into the CHG90, including high-dynamic range (HDR), QLED pixels, and 178-degree viewing angles.
The Samsung CHG90 is available for pre-order today on Amazon for $1,500, and is set to be released on June 30. That may sound like a lot of cash, even when you consider you're essentially buying two 1080p displays in one, but at least you'll be ahead of the curve when the wireless trend hits gaming monitors.
H/T Business Insider