So far, September has been an awful month for drones. We've seen drone disasters ranging from ram attacks to an almost fatal encounter with a lake. But compared to me, those owners got lucky.
In July, at the Lovebox music festival in East London, many people used a drone to look at the shows from above, in lieu of buying a ticket. You could see Charli XCX, A$AP Rocky, M.I.A., and the other sellout performances, all while reading the Financial Times Weekend and drinking under a tree. 
Unfortunately, while taking a dronie (drone selfie) with fashion designer Sophie Gaten, our Phantom drone suddenly fell into the pond. I was devastated. The footage was somehow left intact, however, even underwater—making it possibly the first ever amphibian drone.
I blame the police. 
It's pretty easy, with the right equipment, to cut a drone operator from his or her drone, making the device fall from the sky. The police blocked cellphone reception at the same event, and drone interception isn't much different. I believe the cops intercepted my Phantom drone. It wasn't just me: Other drones at the event also mysteriously flew into adjacent trees. 
This is an assumption, admittedly. The drone in question happened to lose control right above the pond, and not above the festival. The Metropolitan Police have not returned my repeated requests for comment. (I've also tried to invoice them for my expenses in fixing it, to no avail.)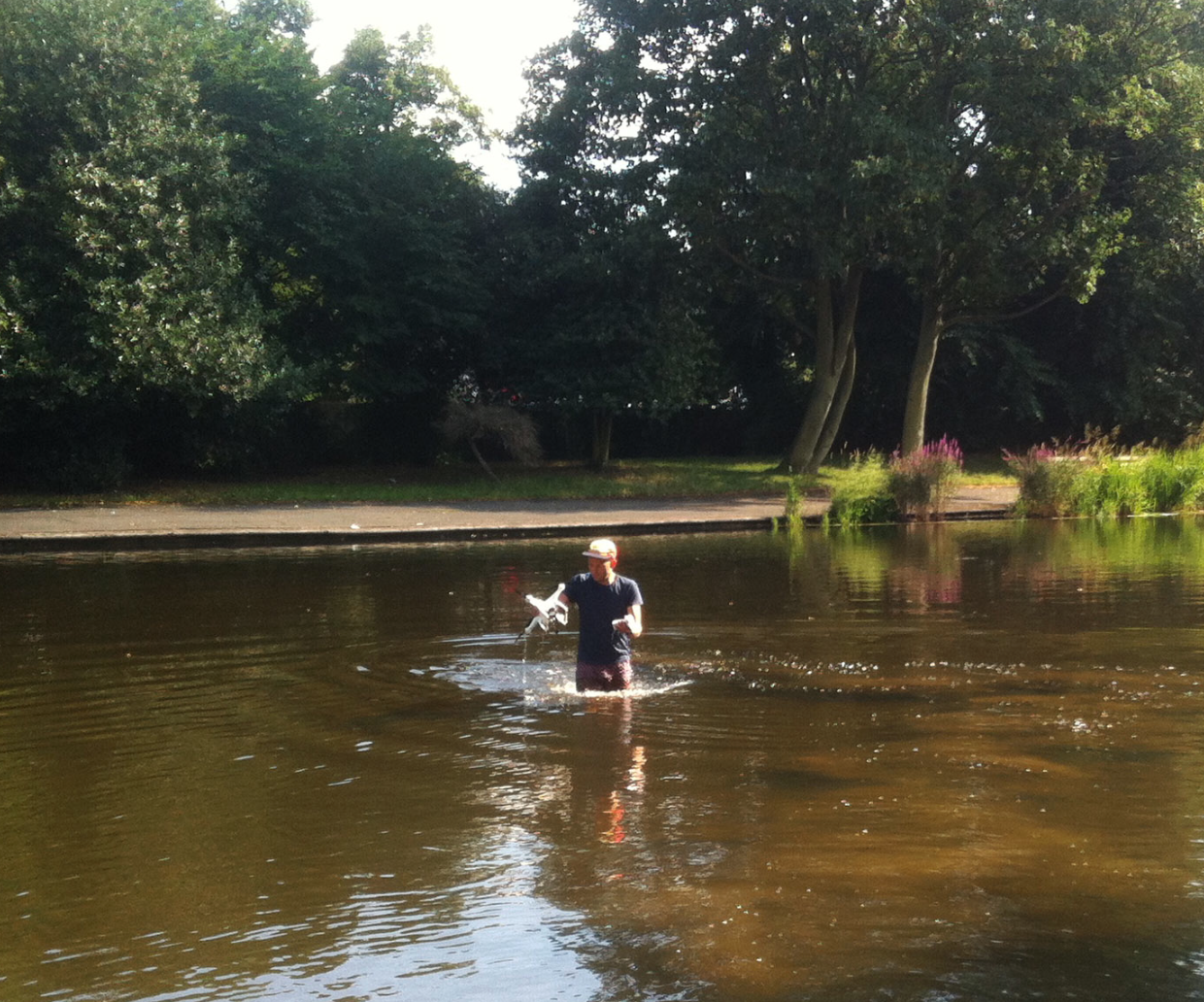 Someone has since recovered the drone from the pond—but I suspect pro-Russian rebels had already found its black box.
I'm not the only one to have experienced the sorrow of a downed drone. My colleague Andrew Couts also experienced a "fly-away" in January this year. 
"It was devastating," Andrew told me. "Because I didn't know where it flew before it landed, I was worried it had slammed into a school bus or something otherwise horrible. 
"But once I found out nobody got hurt, I was just bummed. I wanted it back. It was the funnest toy I've ever owned. And I looked for it virtually every day for four months before a farmer found it and returned it."
But while Andrew managed to eventually recover his drone in one piece, four months after losing it, I've just been left searching for answers.
Do u enjoy intercepting law abiding drones over Victoria Park, @metpoliceuk ? 📵⛔️🚨🙀💦👥👮

— Nimrod Kamer (@nnimrodd) July 29, 2014
Three months later, I'm still waiting for a response.
Rest in peace, old pal.

Photo via Nimrod Kamer