As a cat owner, I feel confident in saying that cats are just awful. They ralph all over your computer hardware, for no reason other than to make you clean it up. They run away when you try to cuddle them, only to loudly demand to be pet at the next inopportune moment, like while you're trying to meet a deadline. And worst of all, they're prone to disappearing for extended periods of time, forcing you to frantically search for them for hours, even though 95 percent of the time they were just chillin' behind your couch the whole time.
The next time your precious Fluffy or Chairman Meow wanders off, you'll be able to keep track of them thanks to PawTrack, a GPS tracking collar for kittehz that's currently fundraising on Kickstarter.
The PawTrack is a GPS-tracking, WiFi-enabled smart collar. It's USB-rechargeable, so it doesn't require any batteries, and it's lightweight (its Kickstarter page says it weighs about 50 grams, or a little more than an ounce) so it won't be cumbersome for your cat to wear around its neck. (I mean, he'll probably hate it anyway, because cats hate everything, but at least you'll know he won't be in pain.)
The collar connects to your smart device and updates your kitty's location every 10 minutes. There's also a "lost cat" mode, which automatically alerts you when your car is found. (You can change the settings to have your cat's location updated over longer periods of time if you're, say, going on vacation, and you'd rather not get 50 automated alerts that Fluffy is napping while you're tossing back daiquiris on a beach.) This way, you can track your cat's whereabouts whether she's chasing voles in the backyard or hanging out at the Great Pyramids, as seen below.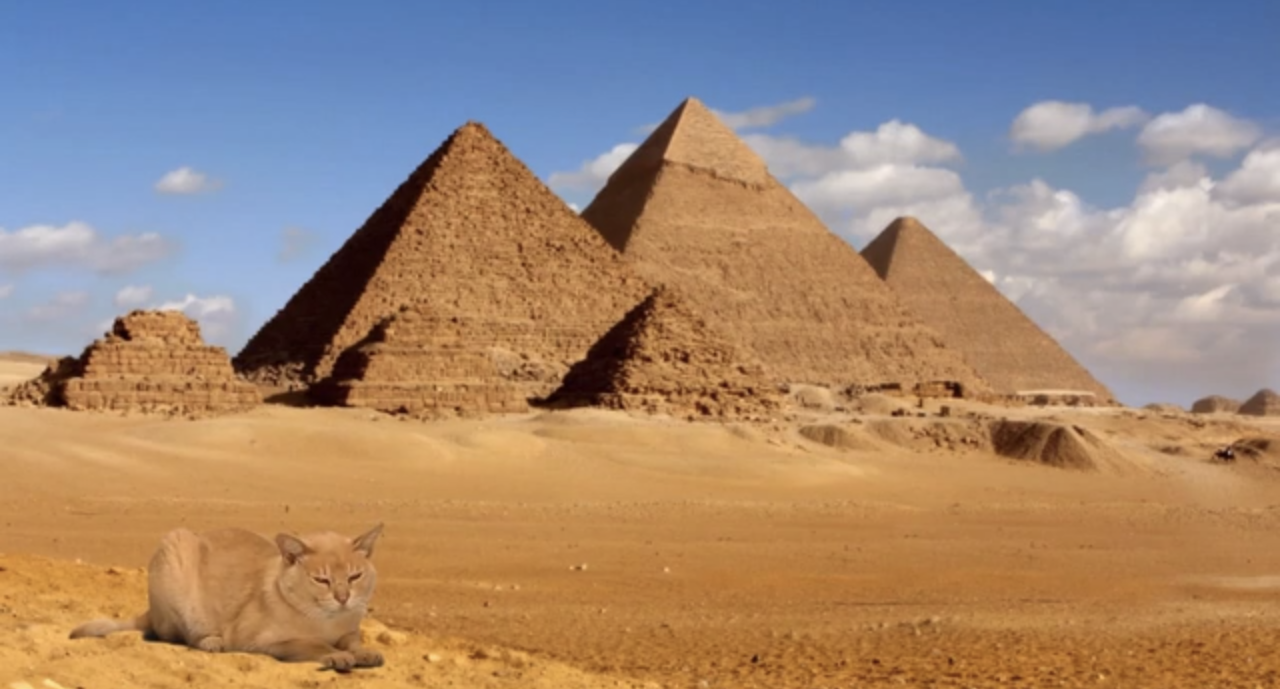 The PawTrack was created by Jeremy Price, who was inspired to invent the device after his cat, Monty, disappeared for two weeks. Although it's far from the only pet GPS tracker on the market—there's also Tagg, which sends you instant text notifications when your cat or dog is leaving or returning to your home—PawTrack is unique in that it's designed exclusively for cats. For instance, cats are prone to wiggling out of their collars, so it's designed to be difficult to take off, but it also has an elasticated safety buckle so your cat won't accidentally strangle herself if she gets stuck on a tree branch.
But the best part about PawTrack (which Price promises will be available to ship by November): The hilariously pitiful, resigned look on your cat's face when you manage to get this bad boy around his neck. Yeah. You hate that collar, don't ya, buddy? Well, that's a shame. Maybe you'll think twice the next time you puke on my Macbook charger.
H/T TechCrunch | Screengrab via PawTrack/Kickstarter